Classroom teachers are inundated with various tasks on a daily basis. Among those tasks, planning and delivering quality lessons that are aligned to grade level, content learning standards is at the top of the list. The grade level content standards are set by government agencies responsible for education and are implemented by districts/schools to ensure students have a progression of learning in all content areas and grade levels.  Learning standards serve as goals/targets/objectives for learning and provide descriptions of what students are expected to know and do. 
Backward Design
Utilizing content learning standards to determine the desired results of learning ensures that the teacher begins with a focus on the learning goal rather than the process. All assessments, learning experiences, activities, and employed strategies should be designed and structured to help students meet the learning goal. To gain an understanding on designing instruction with an effective sequence, Ryan Bowen offers an overview of the "Backward Design" framework here. 
Alignment to Common Core and Texas Content Learning Standards
To support Texas teachers in planning writing lessons and activities that are aligned to content learning standards during the 2021-2022 school year, WriteReader has aligned all writing prompts and book templates to the Elementary Texas Essential Knowledge and Skills for English Language Arts and Reading and the Common Core State Standards for Writing K-5. The collection of writing prompts, book templates and lessons is crafted for busy teachers to find seeds or ideas to use at the right moment as is, to elaborate on and/or make their own.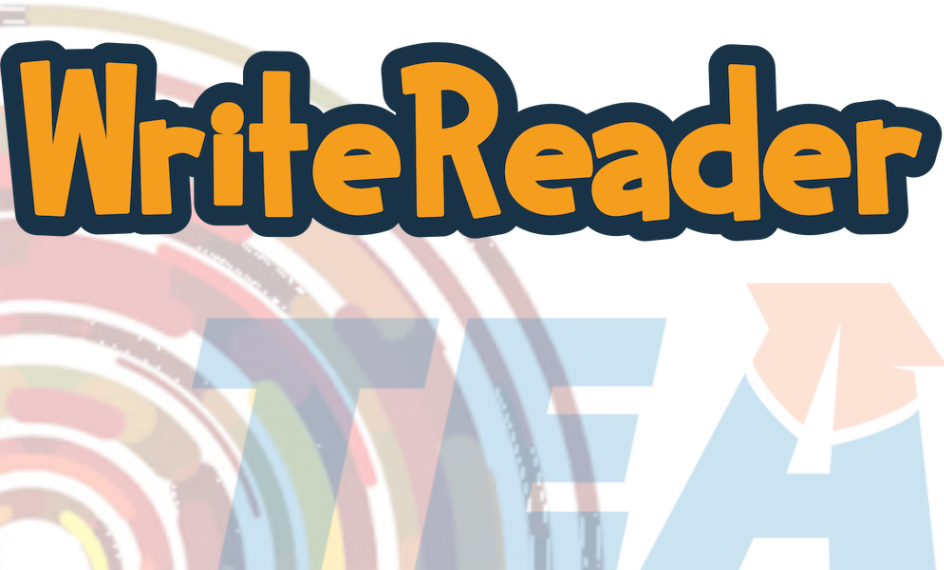 In a world where writing is utilized in different platforms of communication, the expectation for students to write across the different subject areas is essential.  WriteReader has also aligned select writing prompts to the appropriate Elementary Texas Essential Knowledge and Skills for Social Studies, Science, and/or Health Education.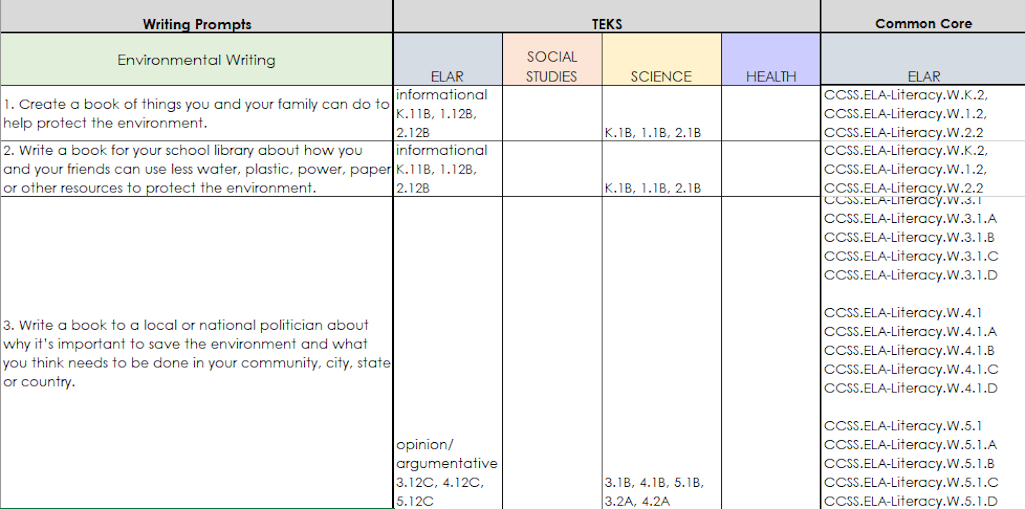 View all standard alignments to WriteReaders writing prompts and lessons plans.
Selecting the Right Prompts/Templates
The collection of writing prompts and book templates can be used in a variety of ways and all have a recommended range of grade levels. The grade levels alongside each writing prompt or book template represents a grade level that is most likely to teach that concept, genre, or mode of writing. While multiple grade levels are indicated, the expectation for writing will vary between grade levels. In some instances the prompts can tweaked to fit a different genre of writing or goal for learning. Identifying the evidence of learning your students should demonstrate, type of writing your students will do or type of writing your teaching will help match your writers to the right writing prompts/ templates.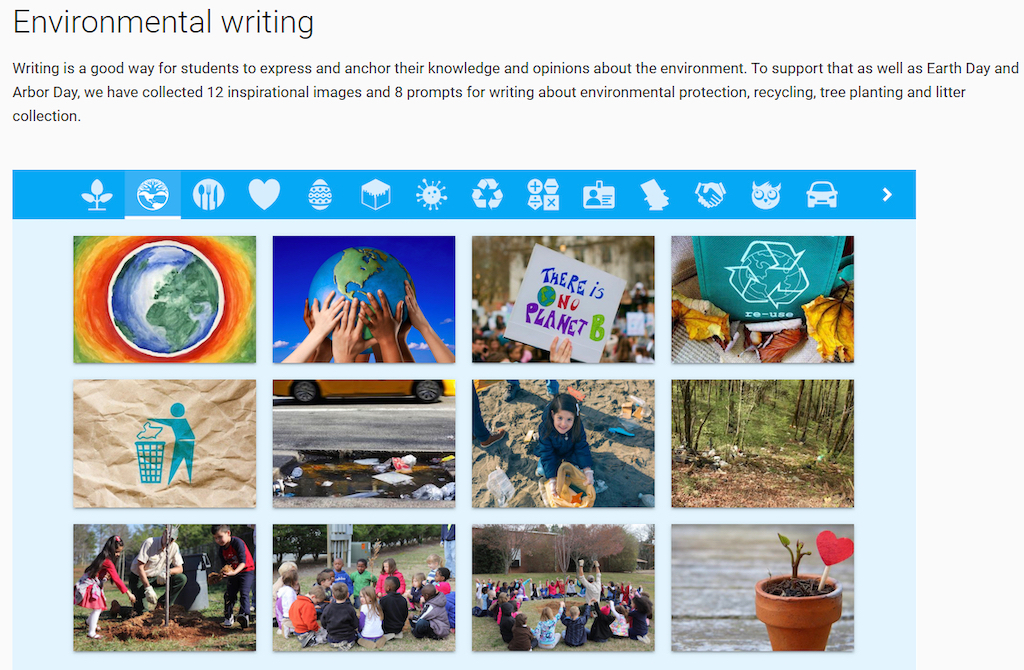 Review the following WriteReader Blog posts for ideas on maximizing the collections: 
How Book Templates can Support Students Creativity and Literacy Learning
Scaffolding Writing with Book Templates
Inspiration for Meaningful Writing Activities
The alignment to grade level standards eliminates a task for teachers and builds confidence in utilizing WriteReader as a tool to support learning goals for students. 
References: 
Bowen, R. S.  (2017). Understanding by Design. Vanderbilt University Center for Teaching. Retrieved [May 16, 2021] from https://cft.vanderbilt.edu/understanding-by-design/.