Get Started with WriteReader

Tip: Write the generated class code on the classroom board. Student's login in by typing their username and the class code.
Getting started as an educator or parent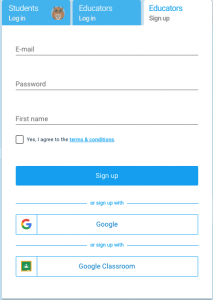 Step 1
Go to app.writereader.com and sign up as an educator. When signing up, we automatically log you in and create your first class for you.
Tip: You can also log in with your Google or Google Classroom account.
Note: If you use Google Classroom, we will automatically import both classes and students for you. No class code is required if you use Google Classroom.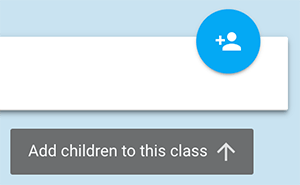 Step 2
Add the first student to the class by clicking the blue "Add student" button.
Students are only required to have a username.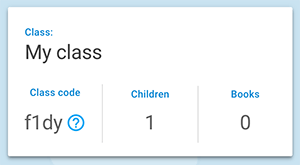 Step 3
Let the students log in using their username and "Class Code".
Creating books in WriteReader

Step 1
Click the "Books" tab.
If you have more than one class, you will have to open a class first.
Students will be sent directly to the "Books" tab when they log in.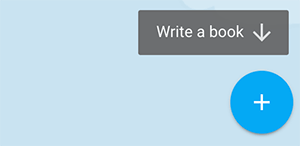 Step 2
Click the "plus" button to create a new book. Both students and educators can make their own books.
If you want to edit a book you have made before, click on the book and click "Edit book" in the top right corner when you have opened the book.
Tip 1: Educators can also edit students books.
Tip 2: Navigate between your class' books and your own books at the top of the screen.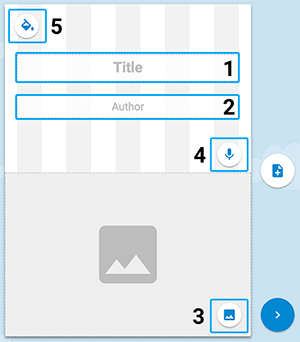 Step 3
On the front page, you can:
Add a title.
Add an author.
Add a picture.
Record a voice over.
Change the color of the book cover.
Click the page with a "plus" to add a new page.
Navigate the book, using the blue arrow buttons.
Note: WriteReader automatically saves the book when it is being edited, so there is no save button.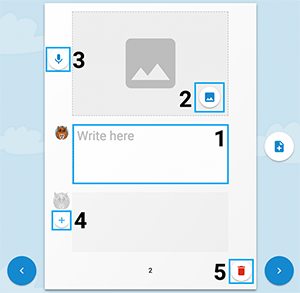 Step 4
When editing a page, you can:
Add text.
Add a picture.
Add a voiceover.
Add educator writing.
Delete the page.