Are you an elementary classroom teacher or specialist educator in love with WriteReader?
Are you using WriteReader with your students and want to help introduce WriteReader to other educators? Then join us as a WriteReader Ambassador today!
What does it mean to be a WriteReader Ambassador? See all the great perks below: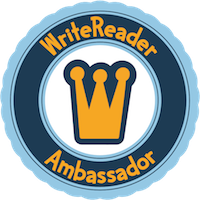 Grab an Ambassador Badge to use on your personal website, social media, and e-mail signature
Gain early access to new features before everyone else
Share projects, knowledge, and relevant WriteReader experiences with your peers
Be featured as a WriterReader Ambassador on our profile page at writereader.com
Share your experiences as a guest blogger on the WriteReader blog
Reach out to vicki@writereader.com and let us know your motivation for becoming an ambassador.
---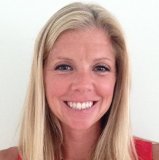 Katie Gardner
ENGLISH AS A SECOND LANGUAGE TEACHER
Knollwood Elementary School, Salisbury, North Carolina, USA
I love using Writereader to motivate and engage my students in acquiring the English language. Writereader enables them to practice their reading, writing, speaking, and listening English skills while creating personalized books to share with a global community. I have seen how accomplished and proud my ESL students are of themselves once completing their book and sharing it digitally or in the form of a hard copy to their family and peers.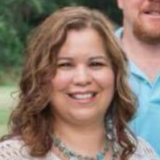 Sophia Garcia-Smith
2ND GRADE TEACHER
ENGLISH AS A SECOND LANGUAGE TEACHER
I love WriteReader and use it in my 2nd grade classroom as part of my writers workshop process. It is a simple, effective, and creative way to allow students to express themselves with their writing. WriteReader also gives students the opportunity to share their writing with the world.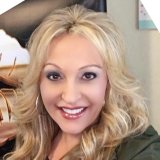 Mrs. Marlo Diaz-Haupt
3ND GRADE TEACHER
John Adams Elementary in Madera, California, USA
I started using WriteReader in 2016 as a tool to check for understanding when I wanted to find out what my students' take away was from whatever we were studying. They created books about Meerkats, How to Make Friends, and so many others. This year I started my new 3rd graders writing their own books our 2nd day of school. WriteReader helps them learn the 21st Century Skills that they need and love.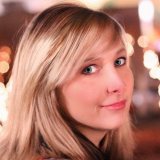 Amber D. E. Brouillard
INSTRUCTIONAL TECHNOLOGY SPECIALIST
Geneva County Schools, Hartford, Alabama, USA
I absolutely love WriteReader. Being a mother and an educator, WriteReader is the most engaging program available to elementary students that allows for reaching that "R" on the SAMR model. WriteReader can be used to tell stories about any subject matter, and gives young authors a powerful voice about their learning. It's perfectly aligned to the Common Core Standards, and even has lessons and ideas available to help your students achieve their greatest potential.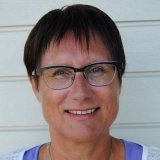 Ellen Romstad
LECTURER FOR STUDENTS WITH SPECIAL NEEDS
Persbråten High School, Oslo, Norway
My favourite app for the last three years has been WriteReader. As a teacher for students with special needs, I was looking for an app for my master's study about developing a writing and reading method for students with developmental disabilities. WriteReader turned out to be what I was looking for. With a common joy of reading and writing, listening to their own writing, and finding pictures to use in their story, my students became writers, readers and publishers. WriteReader is an app you can use in your classroom, helping your students to become readers and writers in and outside the classroom.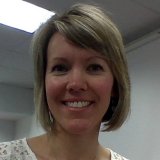 Christine Danhoff
TECHNOLOGY INTEGRATION SPECIALIST
Genoa Area Local Schools, Ohio, USA
I love using WriteReader with students because I strongly believe it helps them express their thoughts, ideas and all that they want to share. I believe our youngest students can create, write, listen, and share their stories if we give them the opportunity. WriteReader helps students build early literacy skills and gives them the confidence they need at such a young age. I love that they can share their stories with the community as well as the world! The possibilities are endless for students to create and share.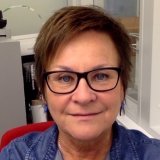 Kristina Klintenberg
TEACHER IN PRE-SCHOOL FOR 6 AGED PUPILS
Henån skola, Orust kommun, Sweden
As a teacher for younger children who have just started writing, I have witnessed when children suddenly understand the magic in writing when they use WriteReader. The opportunity to first choose a picture for their stories motivates them to write. They can also get help from hearing the letter while writing. After we have printed the books we use to let the students read their book for their classmates and then it's easy to see how happy and proud the children are. I really love WriteReader.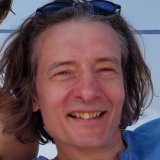 Harald Ebes
LIBRARIAN
de Bibliotheek Amstelland, Amstelveen, Netherlands
As a Dutch librarian and father of a six-year-old boy, I highly recommend WriteReader. It's a delightful tool which enables children to create their own books independently. The easy-to-use program has an image bank with curated pictures in many different themes. It's a well-engineered starting point to invite children to tell their own stories digitally. By allowing them to spell phonetically, all of the focus can go to the real magic of books … the imagination. The proud face of a child holding a printed copy of his own book is priceless!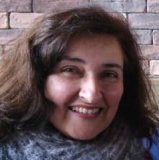 Anthippi Harou
ENGLISH AS A FOREIGN LANGUAGE TEACHER
Ilioupoli State Primary School, Athens, Greece
Learning technology can become an extremely powerful tool in the hands of a teacher. Using the proper web tools can empower learners and motivate them to enhance their learning in amazing ways. WriteReader has proved to be one of the most effective web tools I've come across so far! It is user-friendly and it has helped my 5th and 6th EFL learners develop their reading, writing, speaking and listening skills. It has boosted their creativity and promoted their digital literacy skills. Both my students and I have been really passionate about WriteReader.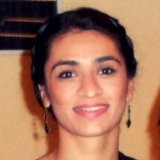 Rabia Iqbal
DANISH TEACHER AT GRADES 1-5
Copenhagen International School, Denmark
During my many years of teaching Danish, I have often used book-making as a way to assess what my students have learned. I was introduced to WriteReader a couple of years ago and have had the pleasure of using it with my Grade 2-3 students since then. One of the many benefits of WriteReader is that it is so intuitive – the students quickly find their way around after a short introduction. For example, my Grade 3's studied Hans Christian Andersen and fairy tales. After that, their assignment was to write a biography about the Danish author's life using WriteReader and they did so successfully!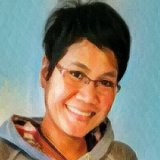 Yuniarti Santosa
2ND GRADE TEACHER
International School Ruhr, Essen, Germany
As a teacher, I like the idea that I can give feedback on each book and the students can compare and make corrections. I've encouraged my colleagues to use WriteReader in their lessons too, especially for GAL (German as an Additional Language) and EAL classes. Some students continue using WriteReader independently outside of school. They also choose to work on WriteReader during their independent time. When students want to do something without being asked, this means they love it.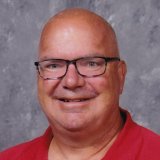 Andy Dreier
2ND GRADE TEACHER
Gables Elementary, Columbus, Ohio, USA
Not only do I love WriteReader, but my students actually beg me to use the site. I use WriteReader all throughout the writing process from pre-writing to publishing. The students can also use it at home and I am able to give them feedback on their writing. In the past, I have had students wanting to spend more time on their drawings than writing, but that has been reversed ever since I began using WriteReader.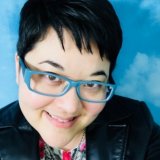 Kimiko Shibata
ESL/ELD ITINERANT TEACHER
Waterloo Regional District School Board, Waterloo, Ontario, Canada
WriteReader is a wonderful and engaging tool to help my English Language Learners to work on content area learning along with English language and technology skills. The extensive picture library in the WriteReader app makes finding images easy, even for students with a limited knowledge of technology. The menus in the WriteReader app are intuitive and highly visual. This is essential for our emergent and early readers who initially rely on picture symbols instead of words when navigating web pages. Students are excited to see themselves as published authors, and are highly motivated to read each other's work.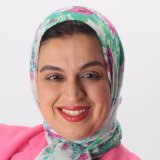 Sarah Said
DIRECTOR OF LANGUAGE AND EQUITY
Elgin Math & Science Academy, Elgin, Illinois, USA
WriteReader is a fantastic learning tool! It offers English Learners a non-threatening and fun environment for building voice in their writing and exploring their own creativity with language. All students, even the most reluctant writers, are motivated to be an author of their own book. If you use the SIOP model in your classroom, this web-based app is applicable to the components of lesson planning, interaction, application, and lesson delivery. WriteReader is necessary for helping English Learners step it up to the next level of their own language acquisition.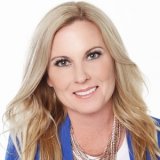 Jennifer Hunter Dillon
ENGLISH AS A SECOND LANGUAGE TEACHER
Thames Valley District School Board & Western University, London, Ontario, Canada
My students and I are strong advocates of WriteReader. It is a motivating, empowering and engaging tool that supports a student's literacy skills as he or she develops proficiency in English. A testament to this is that the students choose to work on writing during their free time and at home! They have bookshelves full of books and they feel very proud to share their accomplishments with their peers, families and the global community. From a teacher's perspective, it is extremely user-friendly, which allows students to use it quickly and easily with ease and independence. WriteReader is a powerful classroom learning and teaching tool!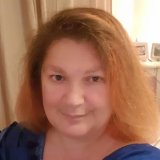 Lidia Pantaleo
ELEMENTARY TEACHER; TEACHER TRAINER
Rignano sull'Arno, Italy; University of Florence
I love using WriteReader for modeling writing and motivating young children to become independent writers. It's simple enough for children to use without being simplistic. For teachers and students who value collaboration, the opportunity to write together and read the books of others is fantastic! Also, an essential element for me is the possibility of creating recordings, which allows all children to write books without any barriers. WriteReader is such an interesting, inclusive, and user-friendly learning space. I can't wait to share this web tool with my Italian colleagues and student teachers.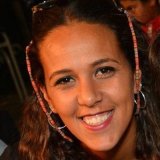 Dina Hegazy
GRADE 3 HOMEROOM TEACHER 
El Alsson International School, Giza, Egypt
WriteReader unleashes an endless amount of opportunities for my students. It caters to different abilities and interests. The key sound features avail a stronger foundation for inclusion in my classroom. My school is big on Inclusive Education and utilizing such a tool not only accommodates different needs, but it allows my students to showcase their differences so beautifully by adding images and voice recordings. Another great feature is the educator writing field that allows student-teacher collaboration. My students now have their WriteReader books published on a debuted educator's blog.