Boost Literacy with a Book
Fair of Children's Self-Created Books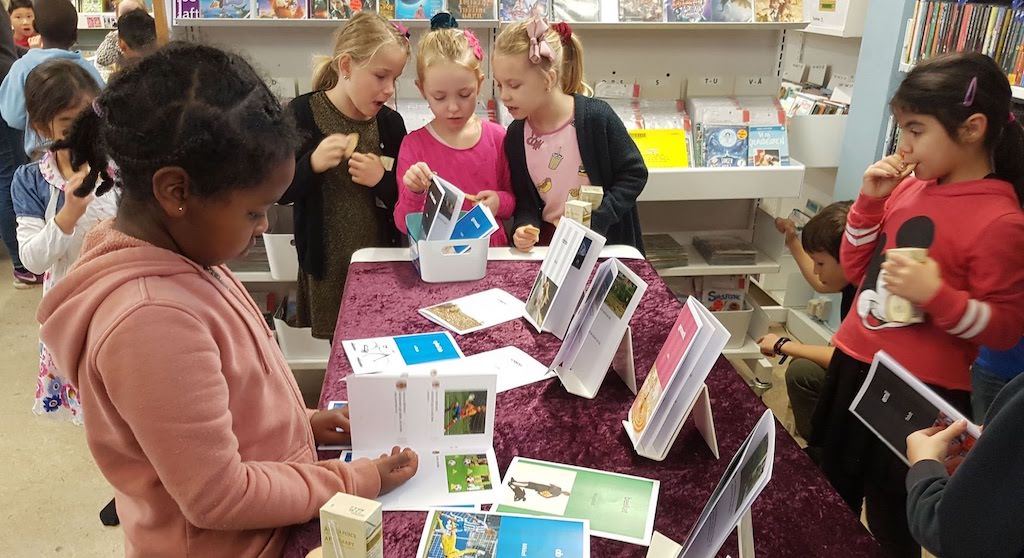 Increase writing & reading by turning students' into authors
It's well known and documented that literacy plays a major role in the development of kids and turning them into active and informed citizens. Making kids efficient in reading and writing increases their potential and ensures equal opportunities in life. But the hard question is how?! 
We know that schools and libraries are two of the most influential institutions when it comes to literacy improvement and lifelong learning–both for students and their parents. 
It's obvious that there are no quick fixes and simple answers, but we believe that some of the most important elements are early writing, meaningfulness, motivation, community engagement, and cooperation.
Based on those five elements we have over the last six years facilitated events for school districts and municipalities where young students became real authors of books which afterward were displayed and lent out from the local libraries. 
A creative tool for early literacy learning
All books have been created through the research-based learning tool WriteReader, where emergent students can easily create and print books while increasing their literacy skills. WriteReader is web-based and can be used on any type of device. The tool has been used by +1M students worldwide.

– Increase young students' literacy learning and understanding of what the written language can accomplish. 
– Gain motivation and interest in literature by turning students into real authors and displaying their books at the local libraries. 
– Create an event where schools and libraries collaborate on an aligned mission.
– Encourage more parents and families to visit the local libraries.
– Educate teachers on how to easily implement early digital and meaningful writing.
1) Planning and coordination of the event together with relevant participants (e.g. teachers, librarians, library media specialists, technology integration specialists)
2) Course for teachers focusing on early writing, introduction to WriteReader and planning of the book fair event (1 hour).
3) Writing phase where students at the school write books and select one to print for the book fair (3-4 weeks).
4) Book fair events, where students exhibit their books, visit a local library and read each other's books
5) Evaluation and implementation course with a focus on how teachers can use WriteReader in the future in different subjects and grade levels (1 hour).
6) Lend out the books to the students themselves, their parents and family as well as other community members, librarians add barcodes.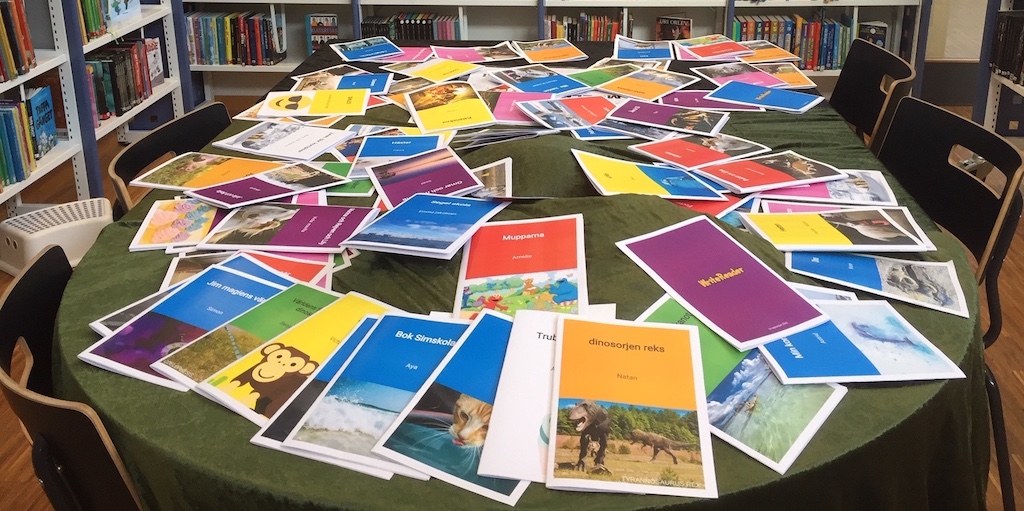 At the end of the project, all teachers and librarians will receive a certificate for participating in the book fair project.
Based on desires, needs, opportunities and resources the event can be extended with one or more of the following elements.
1) Make an intro arrangement with a children's book author (local if possible), who can tell about her/his job and inspire the students prior to their writing process.
2) Schedule an official opening of the book fair and invite a local celebrity (the mayor, a children's book author or a public person who has a story to tell about how reading and writing books has influenced her/his life.
3) Invite local media to cover the event and interview participants about the project's benefits and future perspectives.
4) Record a short film that can document the project and be shared with the local community.
5) Organize read-aloud events in the library or the local kindergartens or schools where students present their book to a real audience.
6) Make a digital selection of the written books to display at the schools, libraries, district and/or municipality website. 
7) Instead of printing out the books at the local schools, all books can be printed at a local printing company, to improve durability and longevity.
8) Select and print one book from each school/class at a local printing company.