Many educators asked us to develop this feature and we thought it was a great idea. 
We are really excited to bring you Reading rooms! This is a free feature for teachers to easily share selected class books outside of WriteReader. Teachers can easily select multiple books and create a link to this library of shareable books. The link can be shared with anyone, and the reading room is visible without logging into WriteReader. Teachers can create as many Reading rooms as they like.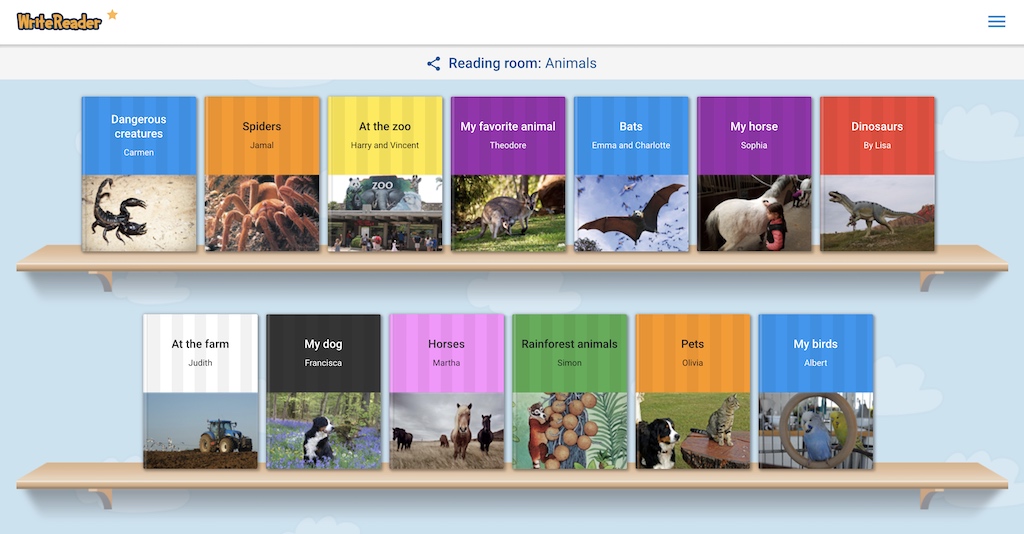 Create reading sessions with your students 
Reading rooms can also be used to create specific reading sessions for your students. When creating a reading room, teachers can select multiple books they would like students to read. This is a perfect way to create a reading session either in the classroom or a virtual reading session. 
In the reading sessions, the students can read their self-created books, which will reinforce reading and writing. Students are also highly motivated to read each other's books. 
How to create Reading rooms with WriteReader
Follow the steps below to create a Reading room with your students books.
1. Log in to your teacher your account.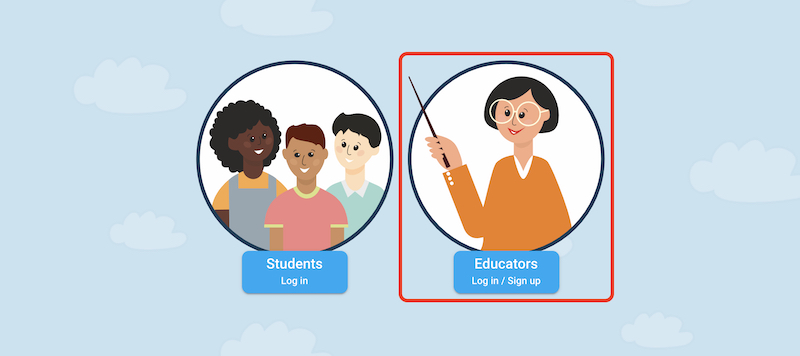 2. Go to "Reading room" in the top left side when you open your class.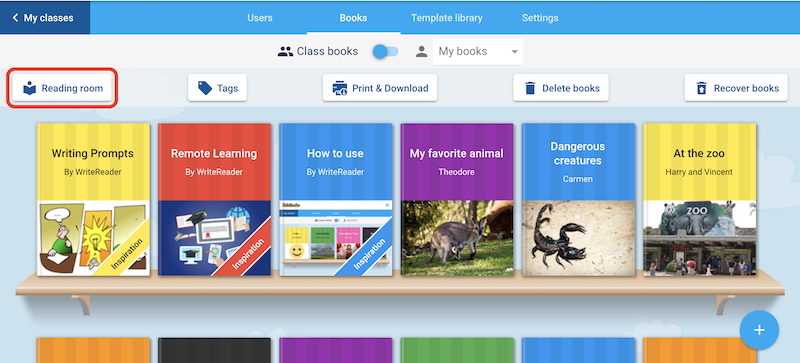 3. Add a name for your Reading room.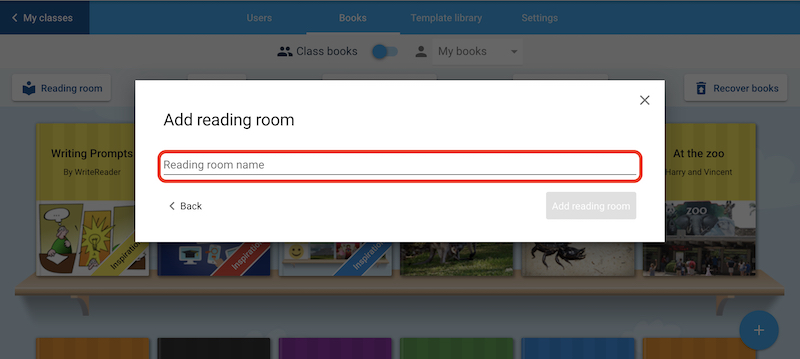 4. Select the books you want to display in the Reading room.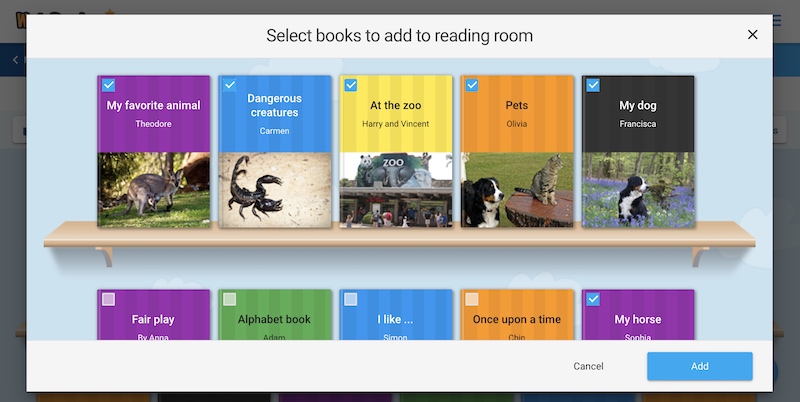 5. Copy the URL and insert it wherever to share your Reading room.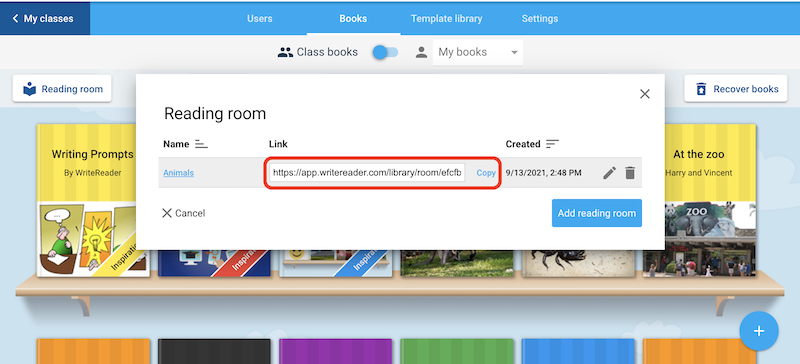 See a short video on how to create a Reading room.
Share your reading rooms and win WriteReader swag
We would love to see your Reading rooms and read the books created by your students. 
You can share your Reading rooms by sharing the link on Twitter and tagging @WriteReaderApp and using the hashtag #CreativeLiteracy. We will select a random winner by October 1st. and send some swag. 
Happy writing and reading!