You may think that templates and creativity are opposites, but for many students, support, scaffolding, and frameworks are an important step to kickstarting the creative process. That said, it's always important to give students the space needed to unleash their creativity without losing focus on the matter. Sound complicated? It doesn't have to be.
Templates in an open ended learning tool 
One of the ways to find a good balance between structure and creativity in emergent writing is to inspire and motivate students through scaffolding templates. While providing structure, the templates also provide space for the students' own ideas and inputs. WriteReader's open-endedness in combination with the new free template library is a great example of how structure and creativity can go hand in hand.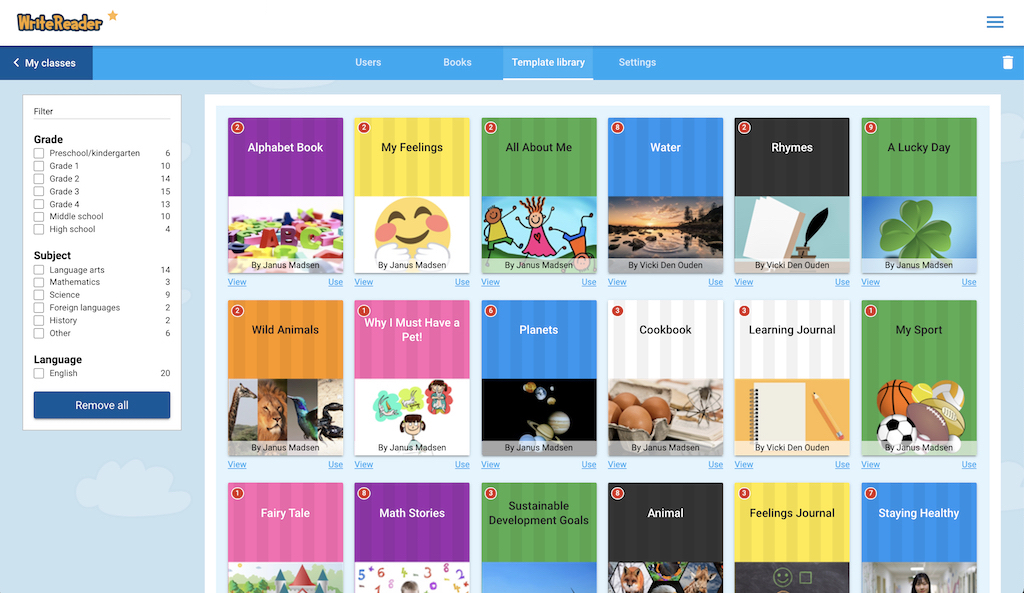 Library of opportunities
As a starting point, we have developed and launched 20 templates in our Template Library. Teachers can filter and browse to find a template suitable for their current grade level and topic. The templates can easily be downloaded and customized by the teachers to fit a specific group of students or situation. 
Below is a list of selected template book elements that supports both scaffolding and the students' opportunity to be creative.
Images
Pre-installed images can help students structure the story and provide inspiration for words and sentences to write.
It's also very easy for the students to change the images and rearrange the order of pages by using the "multipage view".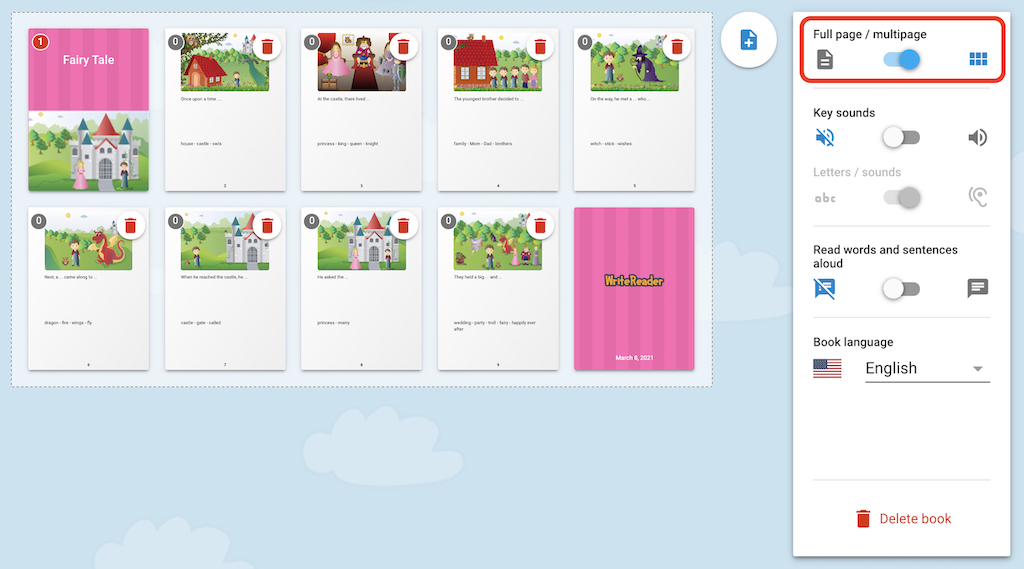 Story and sentence starters
A series of words at the beginning of a page can be an indispensable support for emergent writers and for students who find it difficult to get started.
When sentence starters are done right, they open up a myriad of possibilities that can tease students' curiosity and creativity and inspire them to add extra pages to continue the narrative.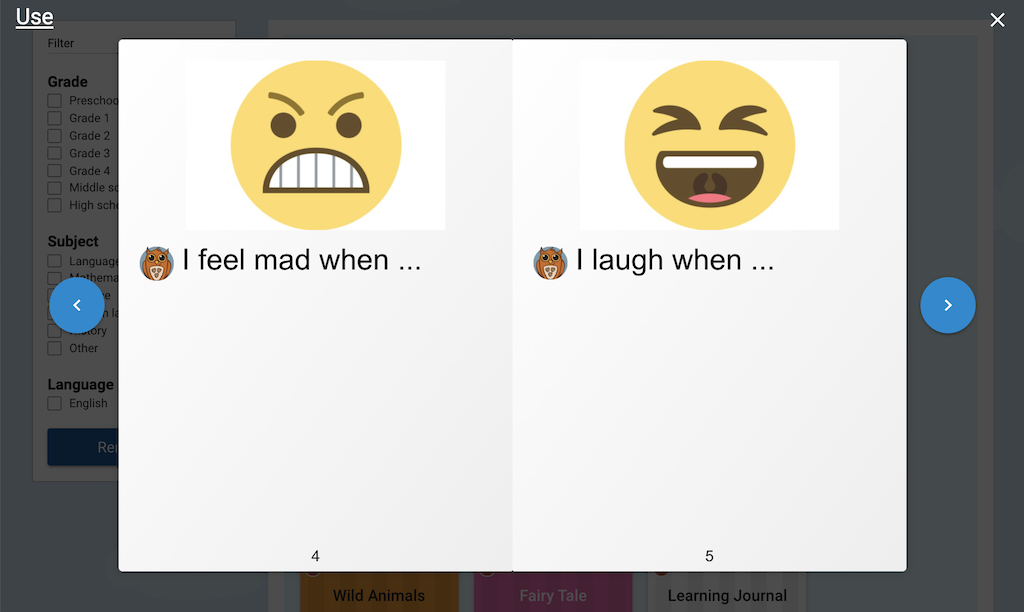 Headlines and tables of contents
Added guidelines such as headlines and tables of contents outlines a direction and structure, but also leaves plenty of space for students to put their very own mark on the content.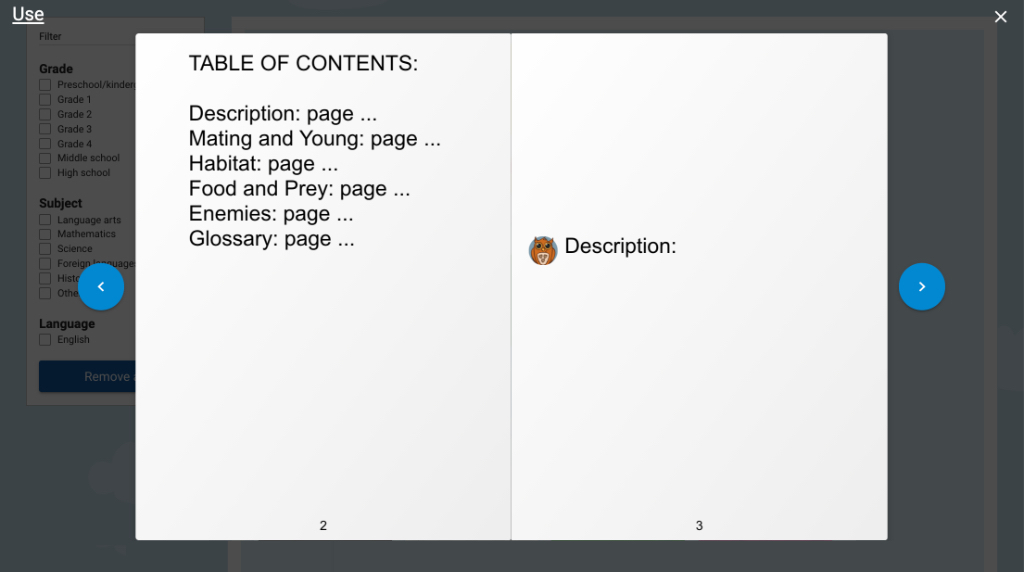 Instructions and feedback
The template books also contain instructions and good advice to keep the students on track of a particular topic, genre or narrative technique. 
The messages also encourage the students and contain questions to guide deeper thinking, creative challenges and linguistic tension. All messages can be read aloud automatically to support the youngest users.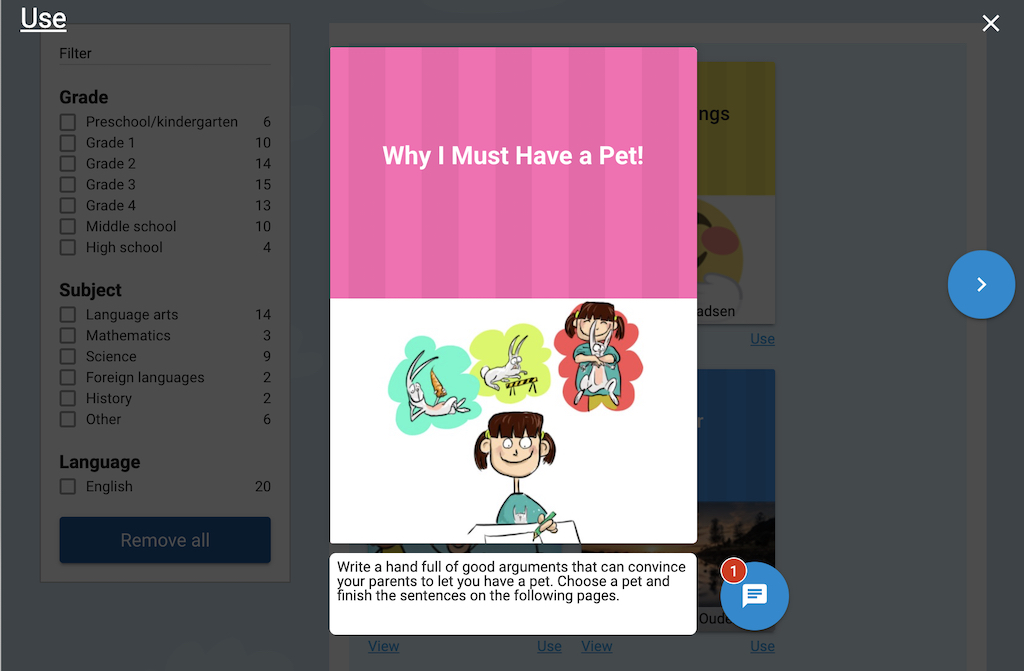 Step by step guide
Follow the 5 step guide below to experience how easy and flexible it is to use and share the books from the WriteReader template library.
Filter and browse the templates to find the right book. Click "See" to browse a book.

Click "Use" to download a template to your own/teacher's bookshelf (edit the template to make customizations if necessary)

Slide the "Template" button to the right to share with students

Tell and show the students how to access to the template by clicking the + button for adding a new page and selecting the template
We hope you will enjoy this new template library and that it will provide motivation and ideas for using WriteReader with your students!