Next to quality instruction, specific feedback is a major factor in promoting growth in student writing. Research tells us that vague comments such as 'good job' do little or nothing to help student progress.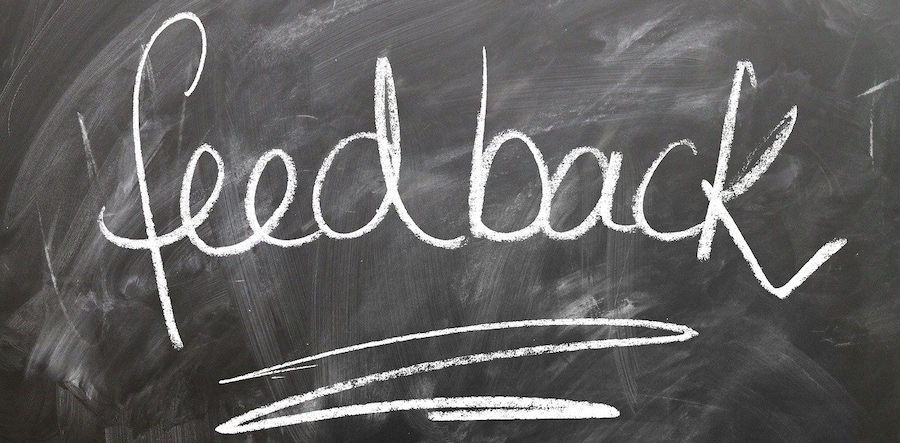 Many teachers do their best to provide 'glow & grow' statements or hold regular 1:1 writing conferences. However, there's only so much time in a school day for these personal interactions. It's even more challenging to think of ways to provide feedback during remote learning or over the summer months.
New feedback feature
Purpose
We're pleased to launch an exciting new feature, which allows teachers to give feedback. This feature allows you to add comments to your students' writing. The purpose of the feedback would be to:
encourage, guide or praise the writer
provide instructions
provide mini-lessons or pointers
ask questions for clarification or deeper level thinking
add live links so that students could investigate the topic further
develop the interest level of the writing to increase engagement for the reader
help students improve the conventions (eg. spelling, grammar), form, structure, quality, accuracy, or sequencing of the writing
All of this can be done during or outside of school hours, which saves you time when you can't possibly meet with each student every day for writing conferences. Similar comments could be copied and pasted; then tweaked to personalize the feedback for different students.

Comment feature
When you open a student's book in the Edit mode, you will see a feedback button beside the book on the lower right hand side.
Click on this and type your comments in the feedback box.
Teachers will also have the ability to add live links to the feedback box.

Students can't delete your comments. They only appear in edit mode and won't appear in the Read mode or when you share/ print the book.
The feedback box has also been enhanced with a Text-to-Speech function so that children of all ability levels will be able to access your feedback. The student simply clicks on the speaker button within the feedback box and your comments will be read aloud to them. We're proud to develop a learning tool that is even more inclusive for all children and educators.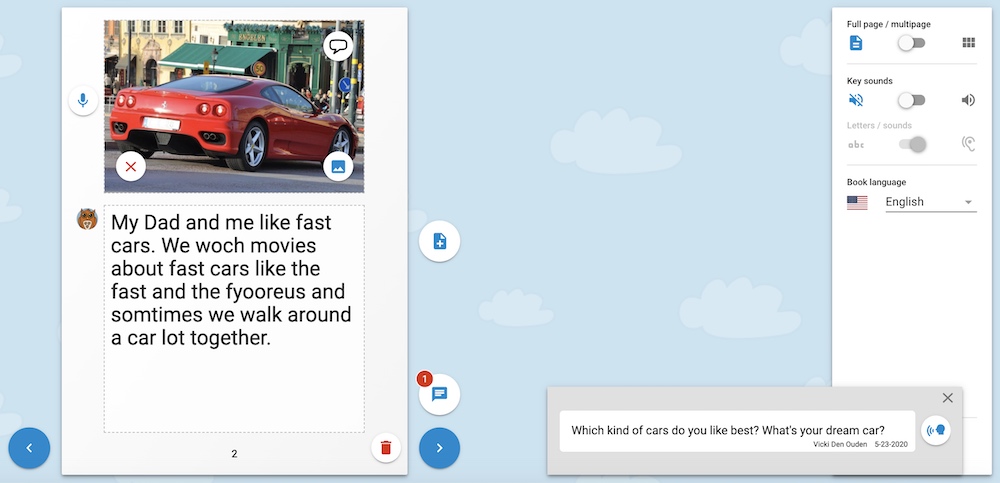 Currently, parents won't be able to use the feedback box and students will not be able to respond to comments or provide peer feedback yet. However, we are currently working on this and these functions will be available in the near future.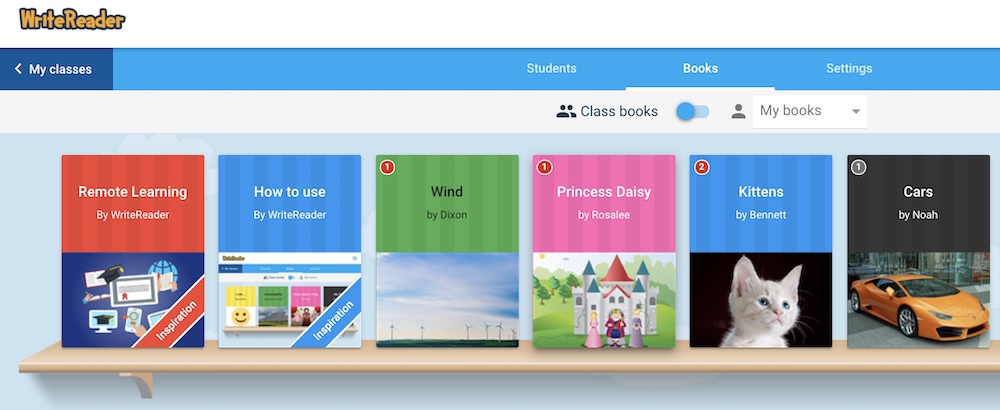 Notification functionality
There is a Notifications function built into this feedback feature.

When a student opens their account, they will see a red dot on the cover of their books on the virtual bookshelf. This lets them know that they have feedback and should open the book to make revisions to their writing.
When a teacher opens their account and looks at a specific student's accounts, they will see a grey dot on the cover if the student has looked at or listened to the comment. It will remain a red dot if the student has not opened it.
How it differs form the educator field
You may ask, 'So how does that differ from the educator field? Is it still irrelevant?' Yes, we think so! As mentioned in previous blog posts, we've shown you that the educator field has multiple options. However, we would now suggest that you limit your use of the educator field to: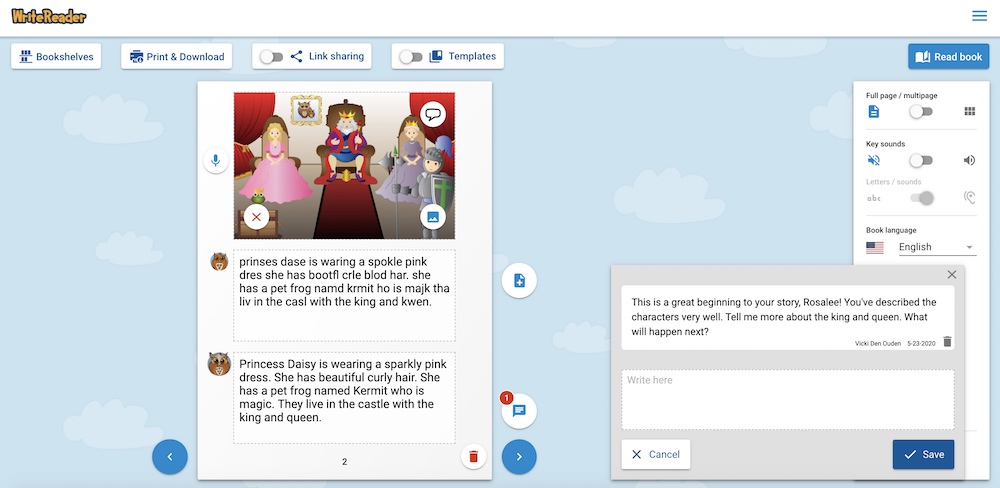 In this way, there will be less 'noise' on the page. In other words, the student won't be distracted or discouraged by an overload of information. It also enables us to collect and analyze data about how often certain functions are being used and for which purposes. If it's too confusing for your students, you can always disable the educator field in settings by only selecting page templates two and three.
We're here for you!
We're very excited to launch this new feature and based on responses during our recent webinars, so are teachers! During this time of remote or blended learning, we encourage you and your students to play around with it. Experiment.
In our next blog post, we'll let you know even more about our new feedback feature. We'll give you suggestions for how you might use it, show you how to use this feature with the page and book templates, and share more news about future versions of this feature that will be ready to roll out soon.
Please reach out if you have any questions about how to use this feature and share your feedback about the user experience. Also, perhaps you have some original ideas of how you would use this feature with your students . please share those too! We love seeing all the innovative ways that teachers use our web-based app and welcome any photos, videos, or book examples shared on social media. Our aim is (and has always been) to build and refine a digital learning tool that enhances your teaching and increases student engagement and success.