WriteReader is excited to announce that we've updated our page type functionality! Many teachers have requested that there be more flexibility with the pages and an increased number of characters available per page. You asked. We listened.
We now have three different page templates, which students can self-select or that the teacher can determine in settings. The choices are:
Image, student text, and educator text (300 characters)
Image and student text (800 characters)
Student text only (1,500 characters)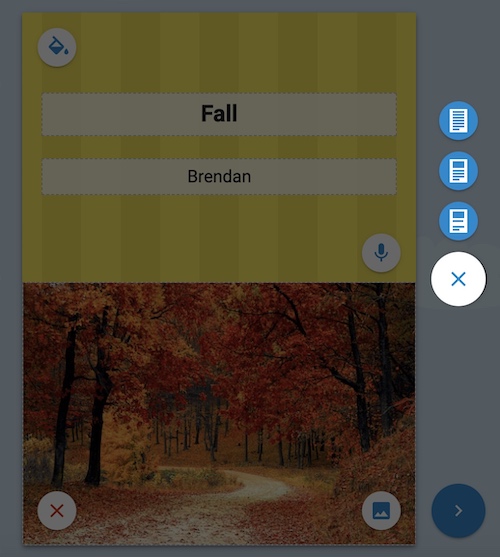 We believe that this makes our app more accessible and relevant to more fluent writers, including students in the intermediate grades and middle school. This extends our reach to an even wider range of young authors. It's our pleasure to offer this to you and your students, and we can't wait to see how this update enhances student engagement and learning.
Image, student text, and educator text
This page template is our original page. The student chooses an image and writes authentically in the student writing field (the one with the 'write here' prompt). There are many stages of writing development and emergent writing is both encouraged and accepted here.
The bottom writing field can be used by teachers and parents (or anyone involved in the child's learning) to provide conventional writing, feedback, praise, or translation. There are many examples throughout our blog with suggestions on how to use this page type.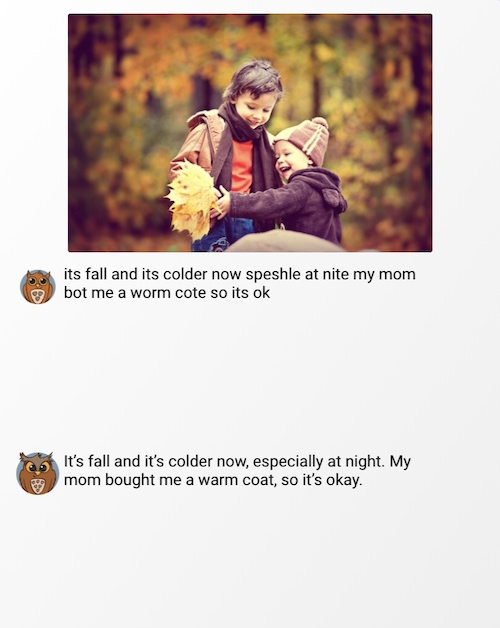 Image and student text
One of the new page types displays only an image and student text. The extra space allows for a larger writing field, which can hold 800 characters of text. Using this page type, students' writing can be more complex and might include:
Paragraphs
Detailed descriptions
Character and plot development
Picture dictionaries – unit/theme vocabulary, categories
Non-fiction text features – chapter title page, headings and subheadings, captions, text boxes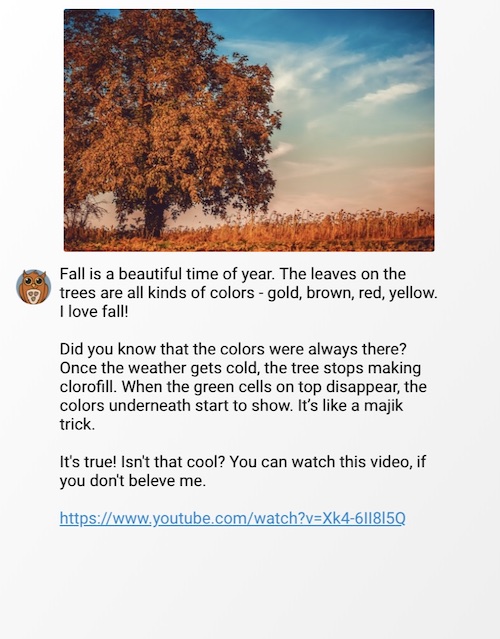 Student text only
The third page type is a blank page that allows for 1500 characters in the student writing field. There are no place holders for photos on this page. Fluent writers could produce books that might include these options or writing structures:
Dedication and copyright page
Chapters
Novellas
Prologue or postlogue
Short stories
Lists
Poetry
Scripts
Journals
Outlines
More non-fiction text features – table of contents, index, glossary, bibliography
Learning logs – self-reflection and self-assessment
Instructions, directions, strategies, and explanations
Any type of writing (eg. narrative, informational, persuasive) that requires more text
Hyperdocs – adding relevant links to online videos, Flipgrid codes, pages, maps, charts, graphs, or podcasts
Teacher communication (which can be printed and photocopied or shared via text, email, Google Classroom, and digital portfolio sites)

to students: assignments, criteria, notes of encouragement
to parents: newsletters, invitations, multilingual brochures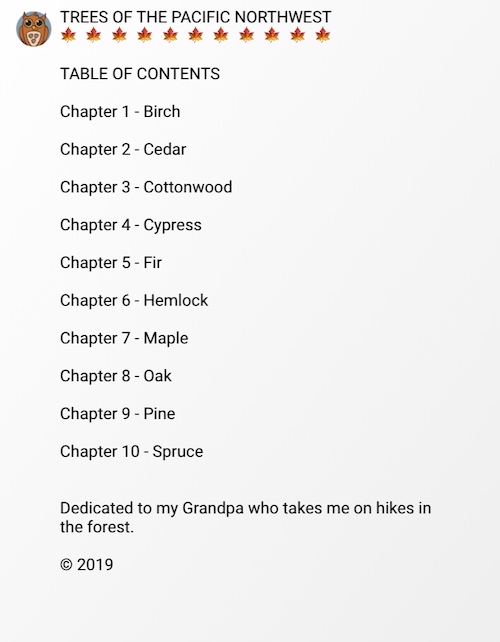 Settings
Of course, we give you the option of choosing which page types to make available to your students. You can click on one, two, or all three page types. Here's how:
After logging in, click on 'Settings' on the light blue bar close to the top of the page.
Click in the box next to each page type that you wish to activate.
Click 'Save' at the bottom of this screen.
It's that easy!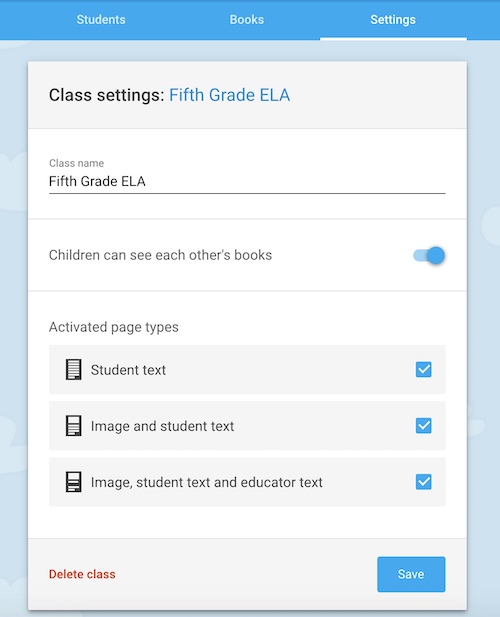 Final Thoughts
Of course, students can use any combination of these page types throughout their book, if it enhances the writing. You may wish to guide them in this process by adding a full page at the end of their book for feedback or formative assessment. They can delete this page once they've edited and are ready to publish their final draft. Fluent or proficient writers should also be encouraged to look at published books from your school or classroom library to see how they are formatted.
We'd love to hear from you about these updates! Please contact us via message, email or social media. You can share your students' work on Twitter and tag us with @WriteReaderApp or through our Facebook group, WriteReader for Teachers. We can't wait to see all the innovative uses you have for the new page types.