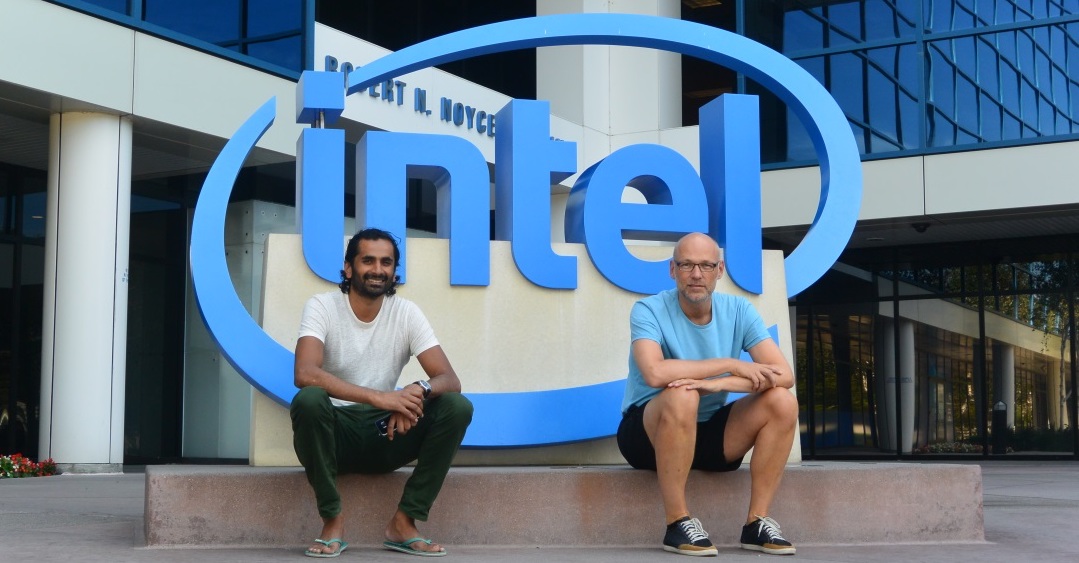 We are pleased to announce that we have been selected for the Education Accelerator program by Intel, one of the world's biggest technology companies. WriteReader is the only company outside the US which made it through the tough selection for Intel's Education Accelerator Program in Silicon Valley after tapping out 200 other applicants from all over the world. For the next 4 months we will be participating in the challenging and exciting program by Intel in Silicon Valley together with 7 other promising EdTech startup companies. The end will be a demo day presentation in Silicon Valley on December 2nd 2015.
The 8 companies that Intel has chosen for their program all have proven their ability to execute ideas, have great products and market fit, and high potential for growth. We are proud to be among this group and happy that Intel has seen the potential in WriteReader. WriteReader app teaches kids as young as 3 to read by writing and lets them create and share their own books on the online Kids Library.
Intel education and Intel Capital are supporting the Education Accelerator Program and will provide us with resources to help optimize our WriteReader app for the American market. As part of this we'll also get access to about 300 million students and 15 million teachers in more than 100 countries.
Along with the other 7 companies participating in the Intel Education Accelerator Program WriteReader will receive guidance and mentoring from technology, business and education experts; share dedicated workspace with other promising EdTech companies and secure investments of up to $100,000 each from Intel Capital.
John Galvin, General Manager of Intel Education, says about the program: "We had a really strong global response during the application process, and we are extremely happy with the eight diverse companies that will be a part of our inaugural cohort. These companies are eager to grow and make an impact on education, just as Intel has been committed to throughout our history. Together with our 50 mentors, we can't wait to work with these impressive startups."
The idea behind the WriteReader app was developed by Janus Madsen who tested the method and developed the learning tool 4 years ago for his school class at Hunderupskolen in Odense, Denmark. Janus is optimistic and anticipates great development in collaboration with Intel.
'We have come to an important step further in our mission to become a global player and to promote our meaningful and creative approach to learning', he says.
Co-founder and CEO of WriteReader Babar Baig adds: 'It is ofcourse a big opportunity for WriteReader, but also a big tap on the shoulder to the Danish educational culture which gets it's chance to go out globally and make a difference for children all over the world.'
Read more about the program in the Intel Press Release.
Follow our journey in the Intel Education Accelerator Program on our Facebook page.