Collecting artifacts of student writing in a digital portfolio is an excellent way to track and document students' progress and growth in writing. WriteReader is the perfect tool for students to build a portfolio of their writing that can be easily saved and shared.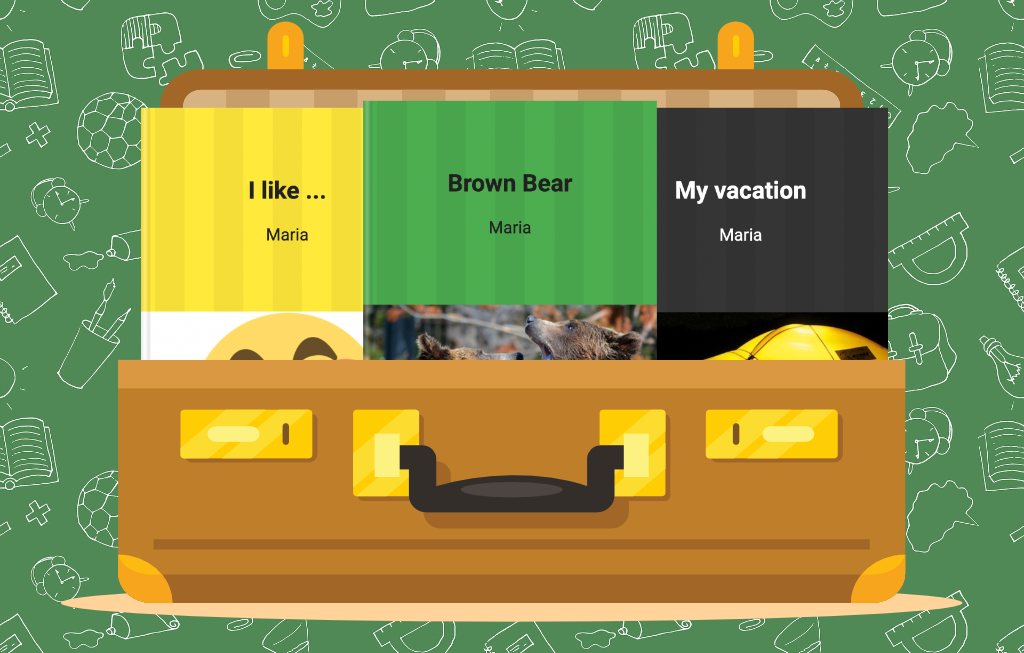 Benefits of digital portfolios
Digital portfolios are a useful tool in the classroom for many reasons. Utilizing multimodal tools to add images and audio enhances students' ability to share their learning, and opens up new opportunities to provide and access feedback. These tools provide support for all learners, giving each student in your classroom a way to express themselves and share their thinking and their stories. Additionally, digital portfolios provide:
Increased accessibility – portfolios are easily shared and families, peers and others can easily access them from a variety of devices

Show growth over time – housing the artifacts digitally makes them easier to save to document and track student progress over a period of time

Develop digital skills – providing students with the opportunity to create using digital tools helps them develop important media skills
This post from Silvia Rosenthal Tolisano provides more resources and ideas for digital portfolios and how to utilize them as an authentic representation of students' work.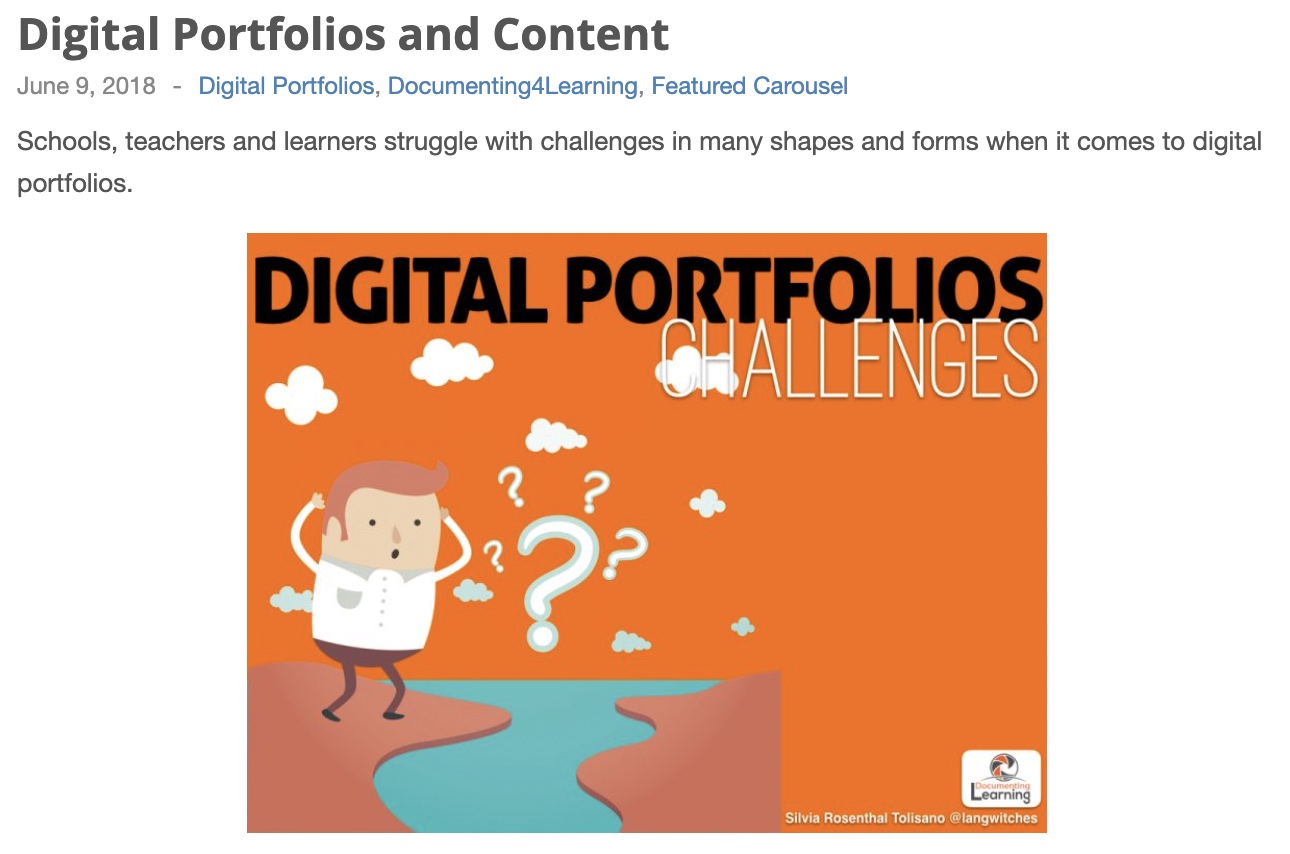 WriteReader Writing Portfolios
WriteReader can be used in a variety of ways to create portfolios of student writing. These can be teacher-selected or student-selected. Here are some ideas for creating writing portfolios in WriteReader:

1. Create a portfolio book and add student writing artifacts to the book
Younger students might benefit from utilizing one book as their writing portfolio. Students can utilize the camera in WriteReader to take photos of their writing, and the microphone to record their stories. Teachers can give students a choice of what writing pieces will be added to their portfolio, or teachers can help them curate a specific selection of writing pieces.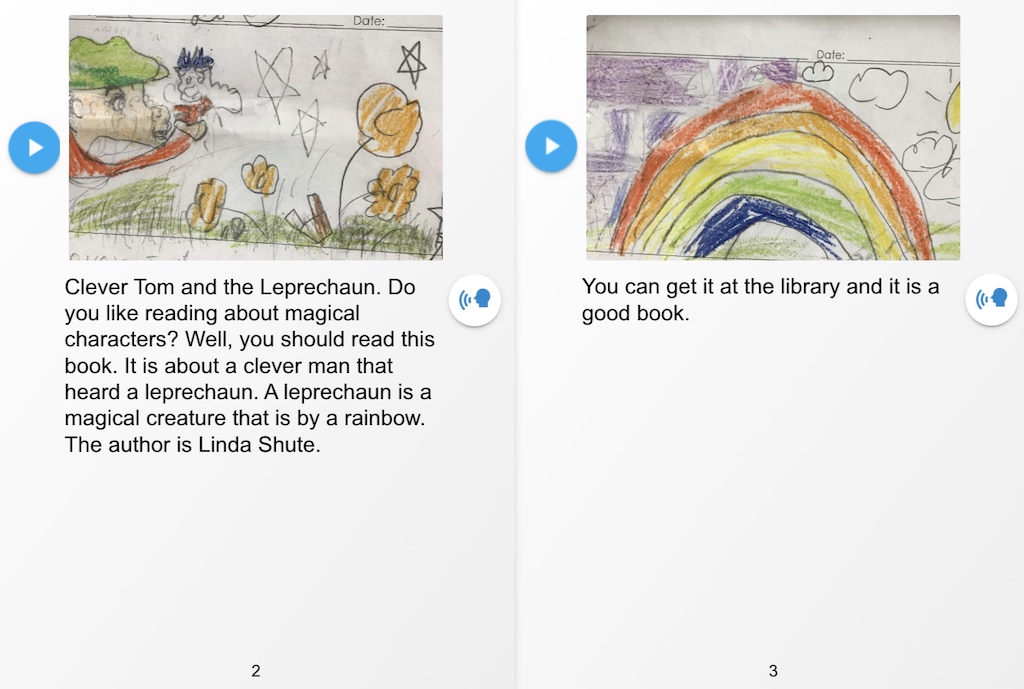 Aurora's example using standard book format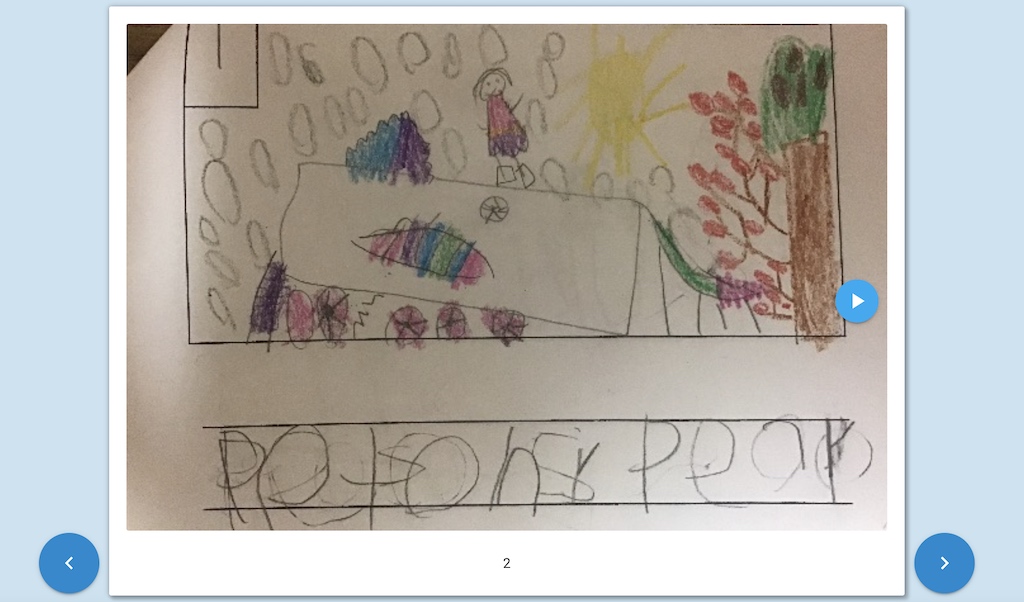 Rorrey's example using picture book format
2. Use tags to create a portfolio
Tags in WriteReader can also be used to create a portfolio collection of students' writing. Teachers can easily create tags by clicking the Tags button. Teachers could create a "Portfolio" tag for each student, such as "Kyson's Portfolio", "Adelyn's Portfolio", etc.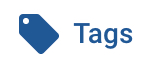 When students are editing their books, they can click on the tag button and select the "Portfolio" tag for books they'd like to include in their writing portfolios.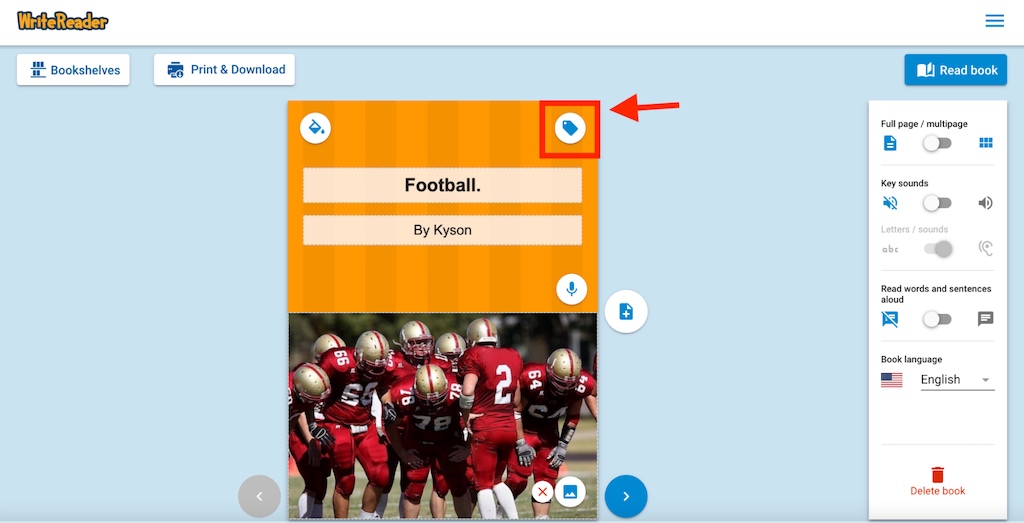 Learn more about using tags in WriteReader to organize and filter work here.
3. Use Reading Rooms to create portfolios
Teachers can create individual Reading Rooms in WriteReader to showcase each student's portfolio. Reading Rooms are a simple way to organize and share student books. You can learn more about Reading Rooms here.
Teachers can select the books they would like to share to the portfolios themselves to document student progress, or they can ask students to tag the books they would like added, then put those student-selected books into a Reading Room.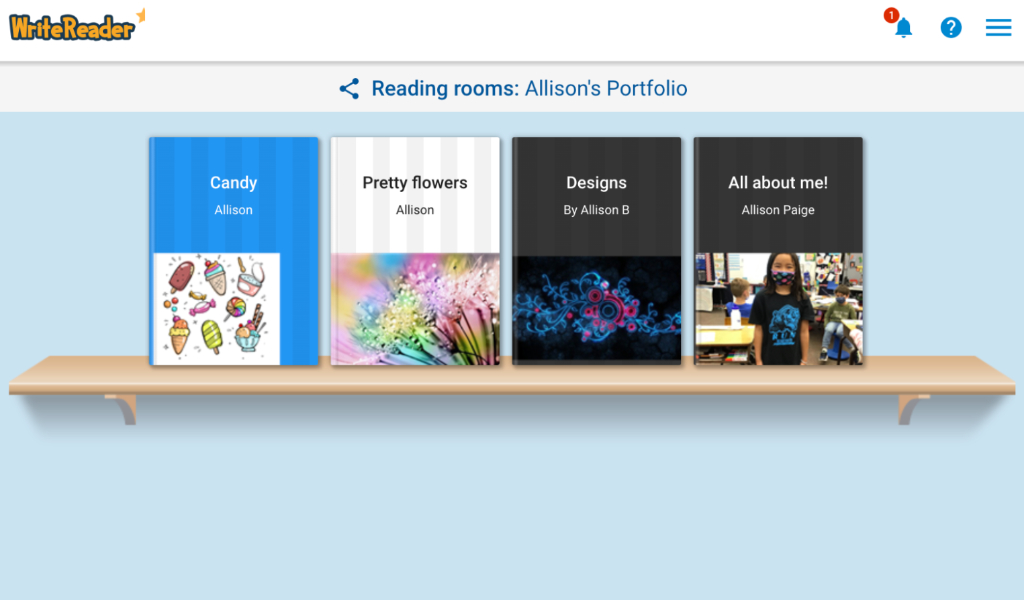 Allison's Portfolio Reading Room
We hope these ideas inspire you and your students to begin curating portfolios of student writing digitally in WriteReader. We can't wait to see the ways you and your students use WriteReader as portfolios! Share examples and tag us on Twitter and Instagram @writereaderapp. Happy writing!