Short poems are a great way to engage young students in reading. The poems should be repetitive, and include targeted sight words and lots of images to support the text. Part of your classroom routine can include reading these poems together, then giving each student their own copy to read independently both at school and at home.
WriteReader and shared reading
Teachers can use WriteReader to create these shared reading poems digitally by making each poem into a book on WriteReader. Teachers can type text into the educator text field and it will be read aloud to students as they read the book.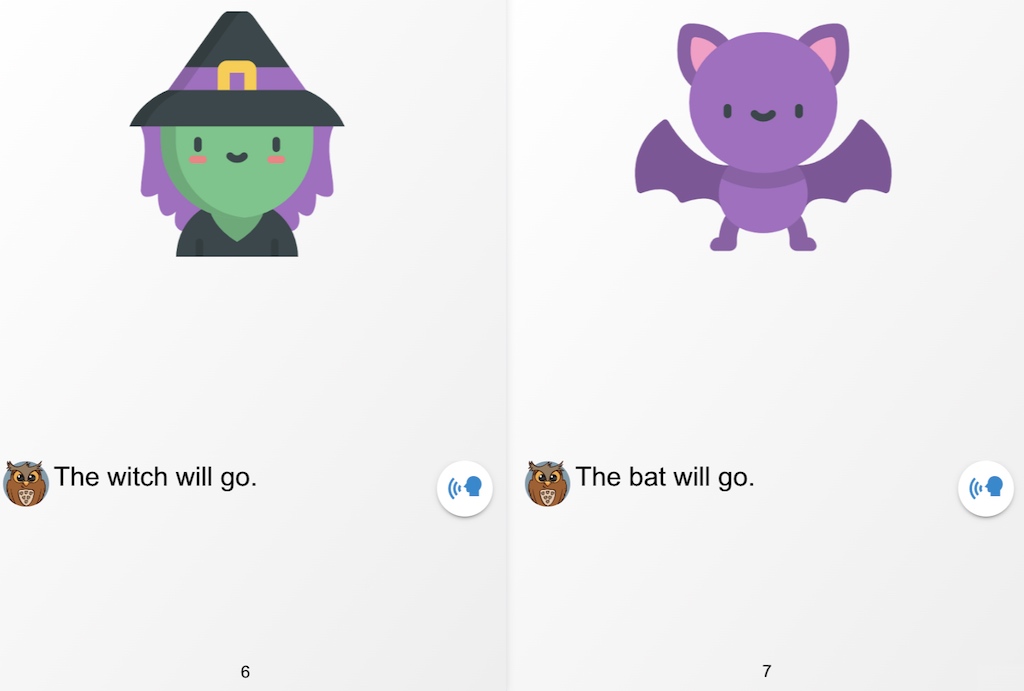 Share as book templates
Each book can also be shared as a template so students can use the microphone to record themselves reading the poem. They can practice writing by copying the teacher's text into the writing area, or teachers can adapt the text on each page before sharing with students to provide more open-ended writing opportunities. For example, in the Winter is Here book, after several pages of repetitive text, the teacher removed "is here" from the educator text field, so students need to type in these words independently.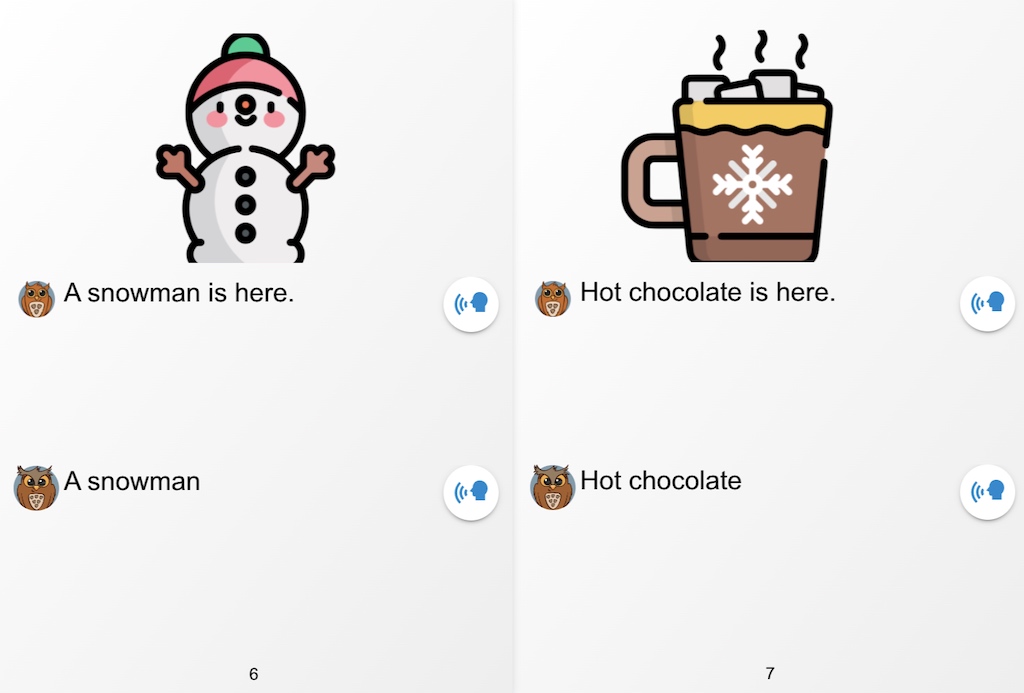 Learn more about sharing books as templates here.
Creating the books
Teachers can create books by logging into their WriteReader account, then clicking + from the bookshelf of the class they would like the book associated with. By creating their own books, teachers are able to adapt the text to ensure it is at the correct reading level for students, and covers content that is relevant to the class.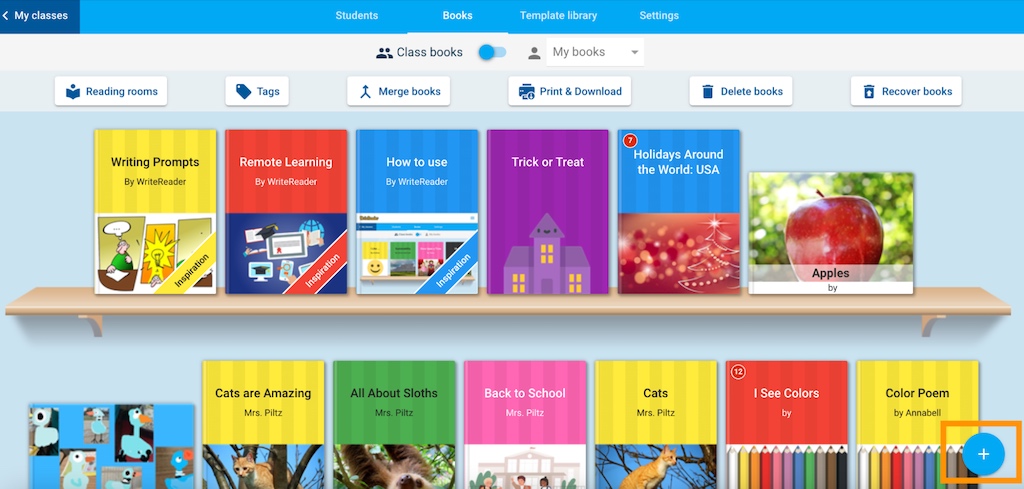 As you create your book, be sure to type repetitive text utilizing sight words that are familiar to your students, or that you are currently practicing and learning. Upload images to each page using the WriteReader image bank or search function, or by adding your own images or clipart. In the Trick or Treat example below, images from Flaticon were used on each page. You can access many high-quality images for free. Once you find an image you'd like to use, download it as a png and then use the image upload tool in WriteReader to add to your book page.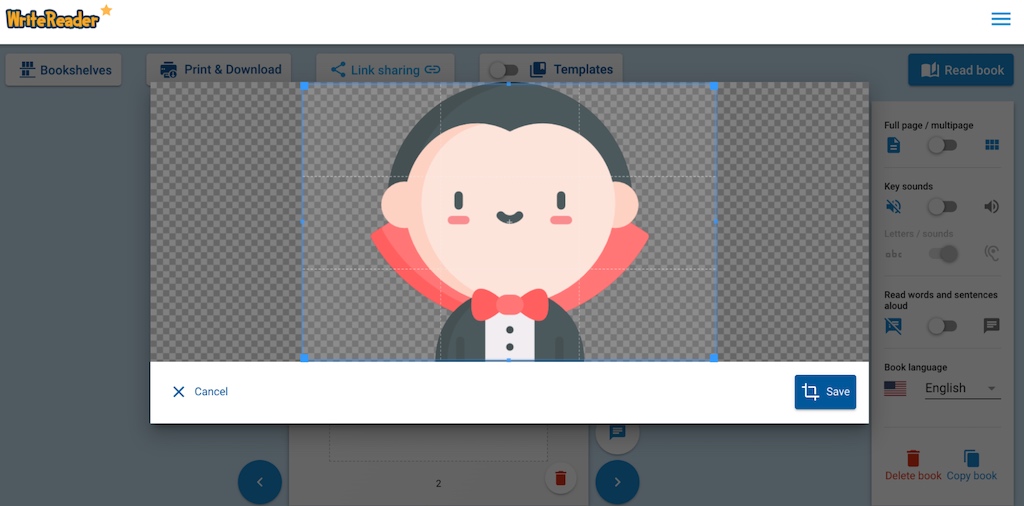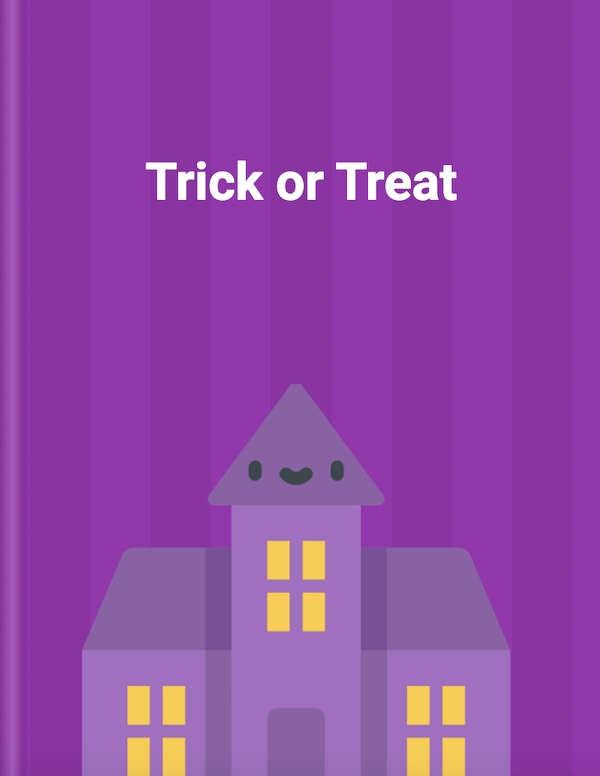 Click here to read Trick or Treat
Use Reading Rooms to Share with Students
Create a Shared Reading Poems Reading Room in WriteReader to easily share these poems with your students and families. With Reading Rooms, you can create a library of poems for your students to access and read both at school and at home.

Click here to view the Reading Room.
If you create shared reading poem books, or other books for your students to read, we'd love to see them! Tag us @writereaderapp on Twitter and Instagram to be featured on our social media.