The newest update to WriteReader is a top-requested feature, and we can't wait to see the ways you use it to share books with your colleagues that they can use in their own classes. The new "Add to bookshelf" option gives teachers the opportunity to share books with another account and can be found by clicking the link sharing settings on premium WriteReader accounts.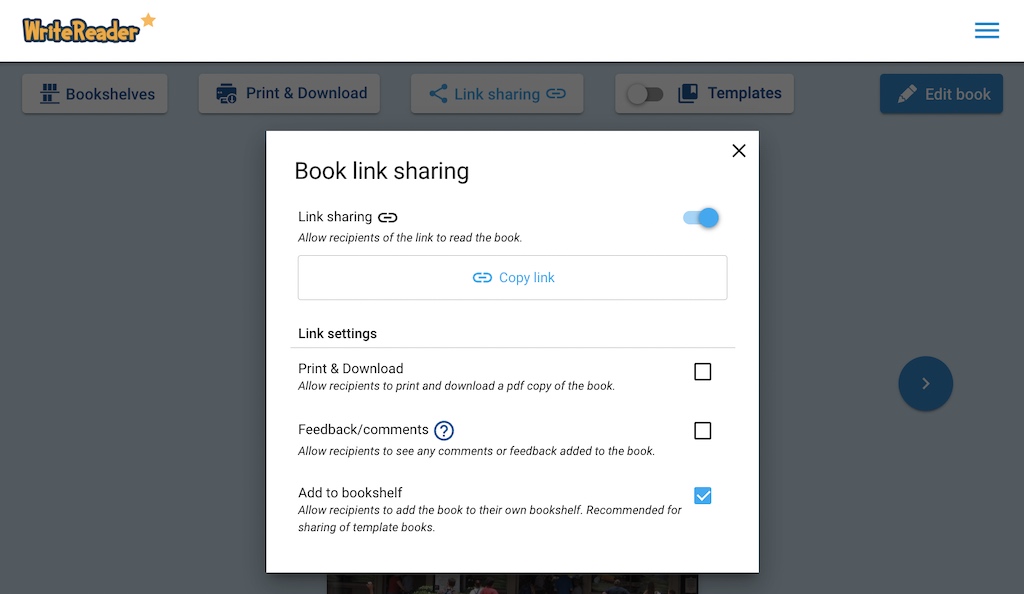 When selected, this allows teachers that you share the book link to add this book to their own WriteReader bookshelf. Use this feature to share any books from your bookshelf that other teachers could remix to use in their own classrooms, including template books that you create.
Template Books
Creating template books is a great way to provide a structure for students as they write about a particular topic. Within a template book, teachers can provide sentence stems, vocabulary, and explicit instructions for the writing project. Teachers can utilize the WriteReader Template Library for ready-to-use books. Teachers can also create their own template books to share with their students by creating a book on their class bookshelf and toggling the template function on.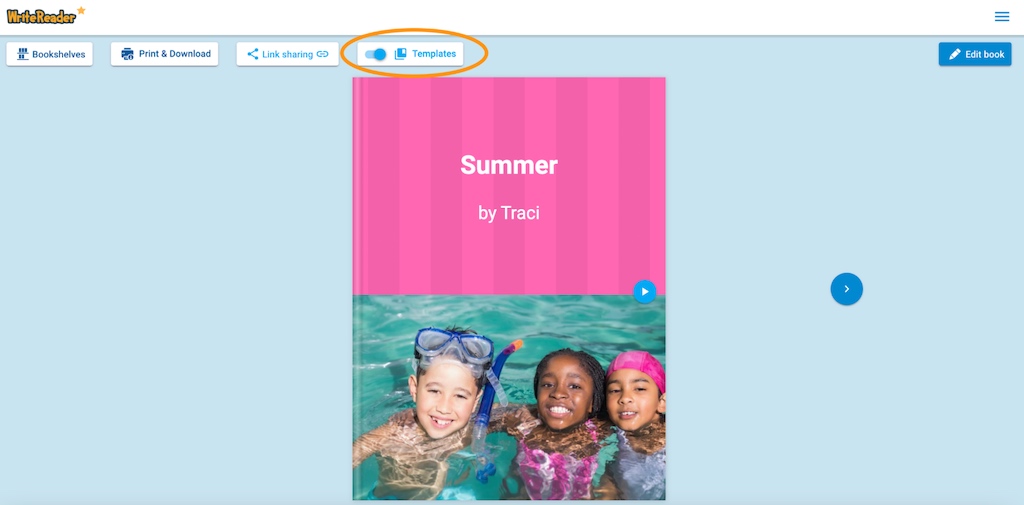 Students in the class are then able to access this template book and make their own copy to use while writing. Learn more about using Template Books and our Template Library here.
Sharing Template Books
This new feature allows premium users to share the books they create with other teachers. Many teachers create template books for their students that address school or district wide curriculum concepts, standards or strategies. Now, once these template books are created, they can easily share these templates with other teachers to be used by teachers in other classes and schools. Here's how!
Choose a template book to share with other teachers

Click "Book link sharing" and check "Add to bookshelf"

Click "Copy link" 

Paste the link into an email, social media post, a shared document, or any other preferred way of sharing with colleagues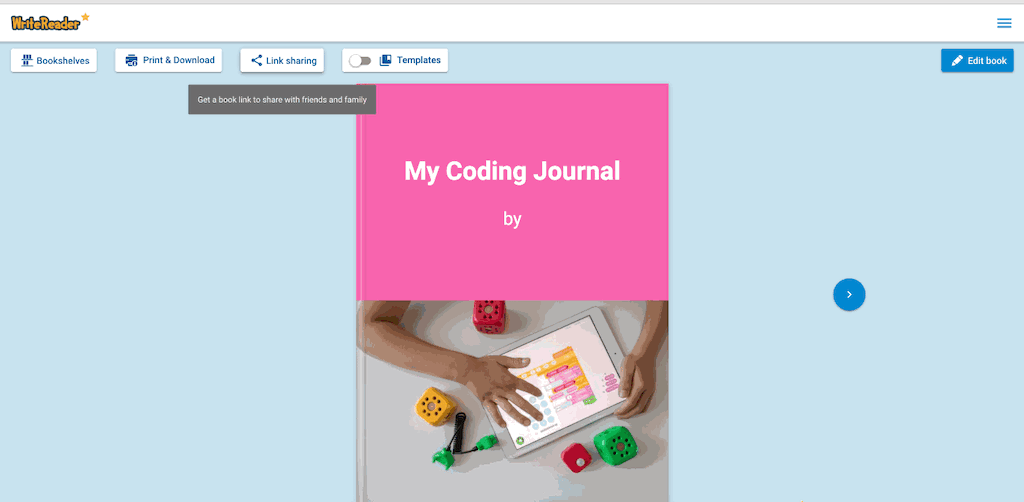 Now It's Your Turn!
We can't wait to see how you use this new feature. Create a template book and share a link using this new feature on Twitter or Instagram by August 31st to be entered in a drawing to win a WriteReader swag pack! Be sure to tag @WriteReaderApp and use the hashtag #CreativeLiteracy to enter.