Sequencing and retelling events is a critical literacy and language skill my First Grade Multilingual learners practice throughout the year. I was thrilled to hear about the new series of story sequencing pictures recently added to the WriteReader image bank. What a wonderful way for my students to practice sequencing and retelling as well as engage and spark their creative thinking!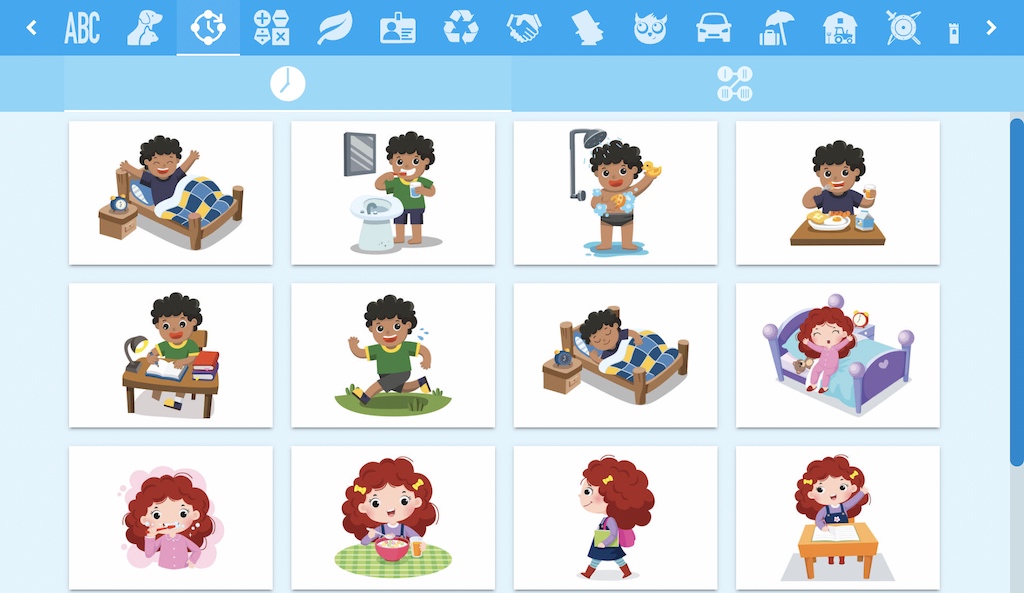 The four language domains
Learning how to sequence story pictures through reading, writing, speaking, and listening tasks supports my MLs in demonstrating comprehension, understanding of the relationship between text and illustration, and expressing their thoughts and ideas smoothly from one event to another. It also helps them organize and understand what they have learned and self-assess their learning. It is a skill that can be found in all content areas and necessary tests or assessments. The WriteReader tools and features allowed me to easily differentiate this lesson for my ML students of all ages and stages. For example, some students used the Voice to Text / Dictation feature to assist with writing their words.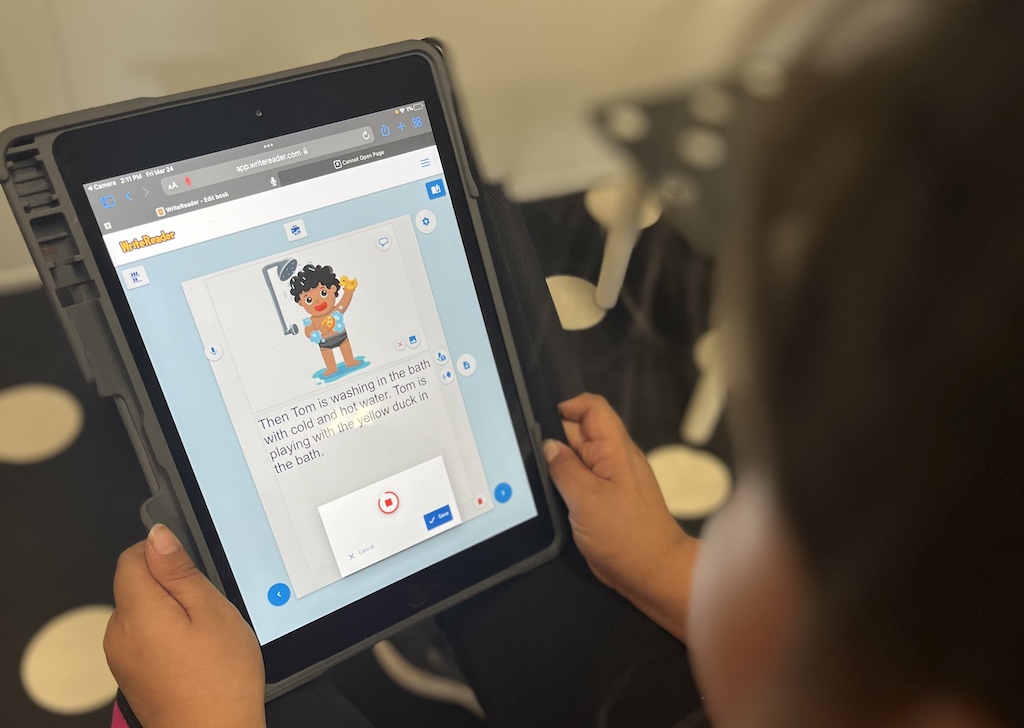 Sharing stories with classmates and family members
The first step to writing our sequencing stories was to add pictures to our new digital books. I asked students to select and add pictures from the sequencing image bank to demonstrate the events they believed would occur throughout the little boy's day. Once the sequencing pictures were added to each page, students were instructed to type at least two sentences about each event. Students were required to use important transitional words such as: First, Next, Then, Last, and Finally when creating their stories. After completing their writing, students were asked to produce an audio recording on each page, reading their writing. My students were excited to share their finished books about "Tom's Day" with classmates and as well as send a copy to family members on our digital school communication tool using the WriteReader shareable link feature.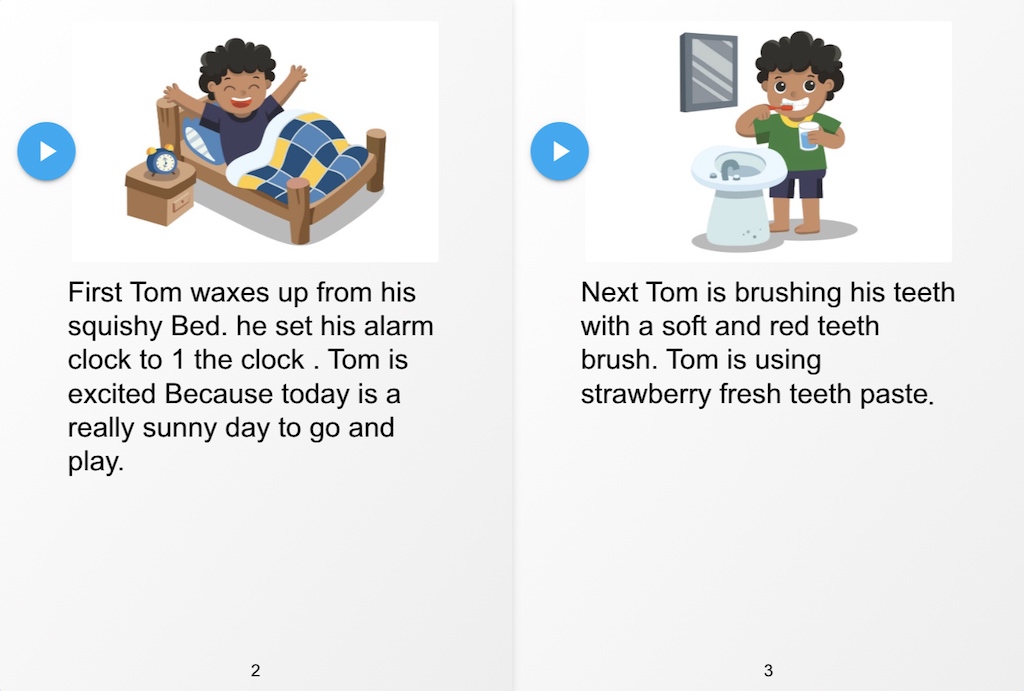 Check out one of our Sequencing Stories by clicking here or at the image above.
Other sequence image bank categories
In addition to the image bank category with the boys' and girls' everyday routines, WriteReader also contains sequences of images on how to wash hands and clothes and prepare spaghetti and a pancake.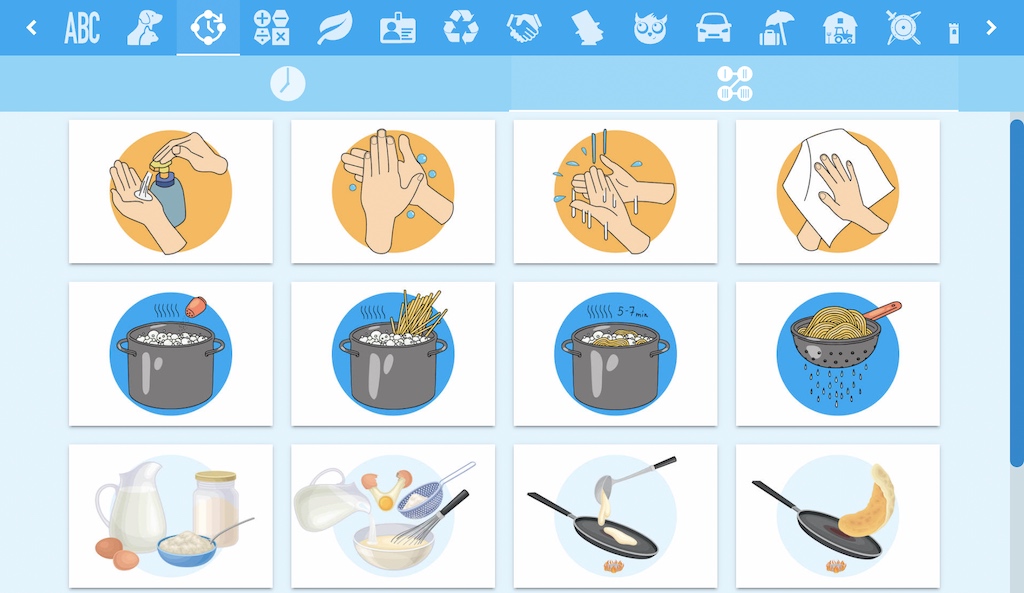 Besides that, there are sequences of four illustrations about an owl's school day, birthday and flight. For more information about these 12 illustrations, please read this blog post.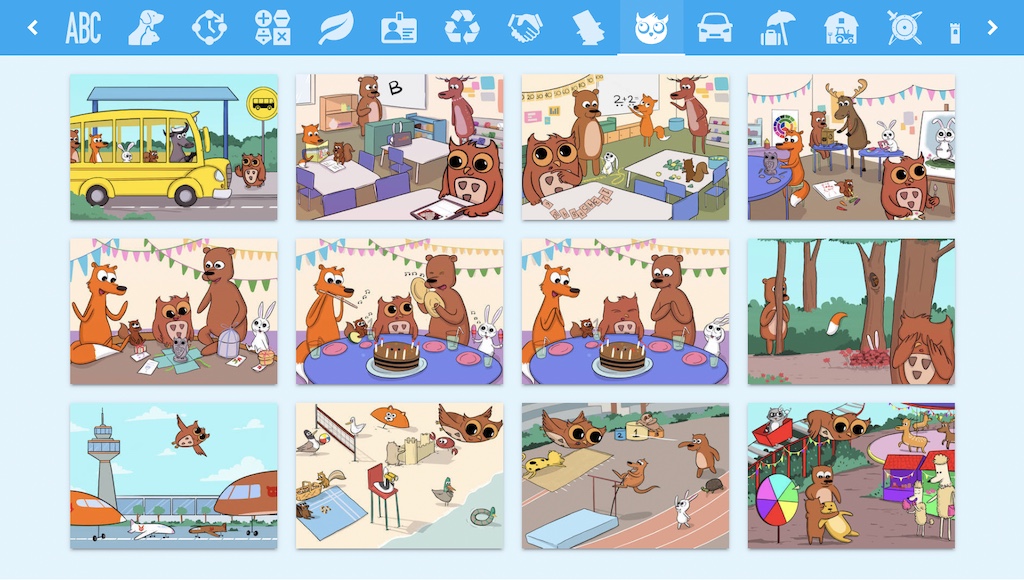 Happy sequence writing!
By Katie Gardner, ESL teacher, Knollwood Elementary School, Salisbury, North Carolina, USA