There are many skills that students need when learning to communicate. One important skill for writers and readers is to learn to sequence words and ideas in a way that makes sense.
Why teach story sequence?
According to Reading Rockets, we must teach sequencing because:
It assists with comprehension, especially for narrative texts.
Sequence structures help students of varying abilities organize information and ideas efficiently.
Sequencing is also an important component of problem-solving across the curriculum, including science and social studies.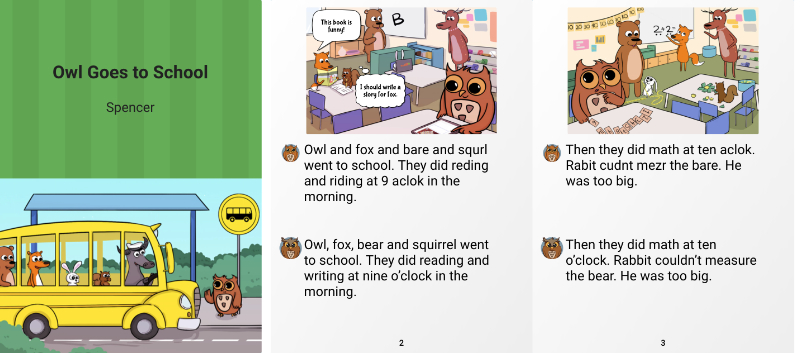 In addition to that, we need to teach children about the:
concept of beginning, middle, and end
use of sequencing words and phrases such as first, then, next, after that, the next day, and finally
relationship of sequence of events and time
importance of making connections to text
idea of progression
WriteReader addition
With this in mind, we've created a custom '3 x 4' images. These cartoon illustrations are grouped into three sets of four images. All images show a group of animal friends including our owl mascot. The three story scenes show:
the owl at school
the owl's birthday party
the owl's flight
While these groups of images help to teach story sequence, it is also possible to mix up the cards in the set to tell the story in more than one way and to mix the cards between sets. Be sure to point this out to your young writers by talking about the images and creating stories together first. Children benefit from pre-writing activities that target accessing background knowledge, vocabulary development, and oral language (eg. turn & talk). This is especially true of our diverse classrooms today.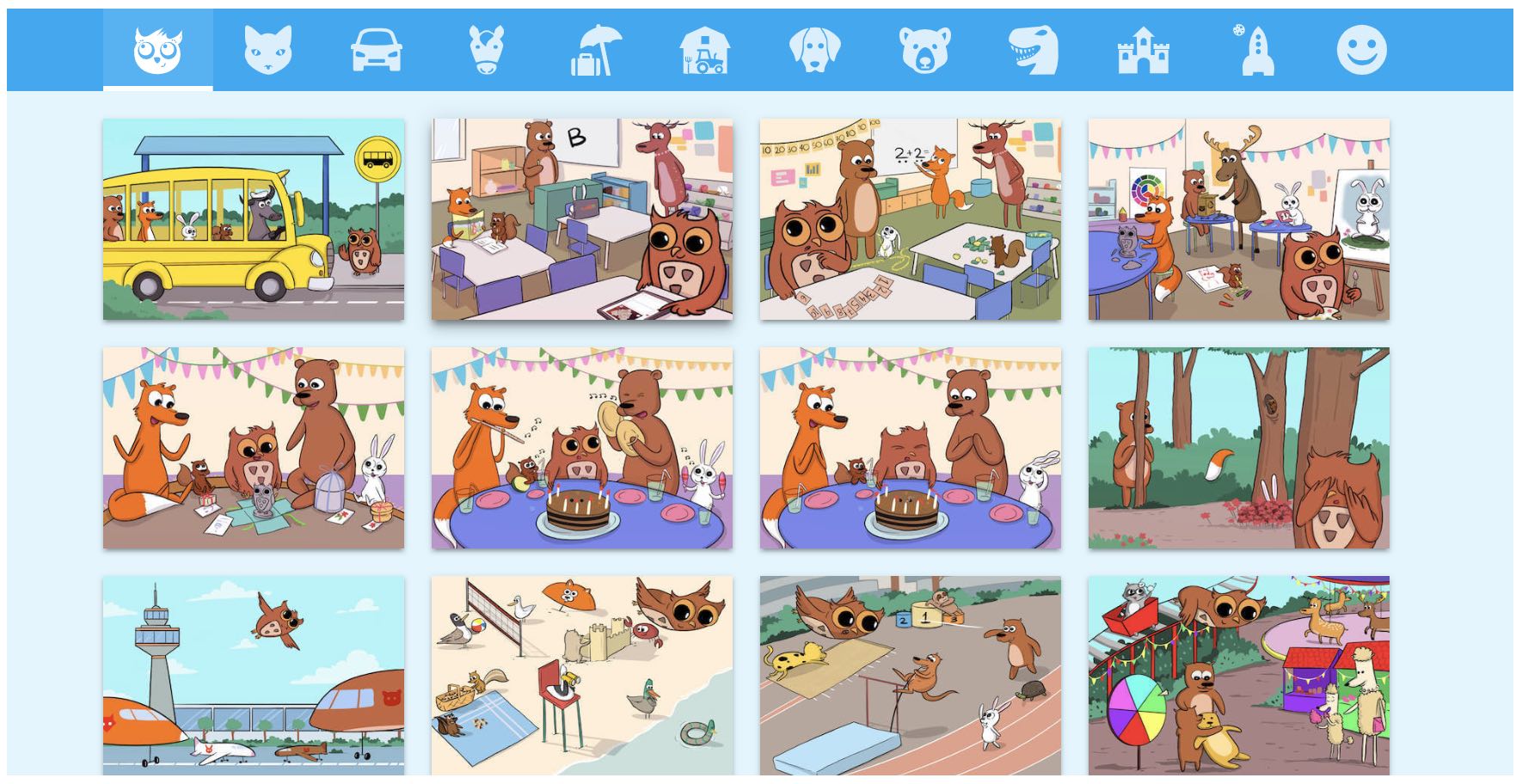 We hope children will love these images and be inspired to write countless stories about the owl and its friends!
For information about other WriteReader sequence image bank categories please read this blog.