The WriteReader image bank and multimodal tools support young authors in creating and sharing alphabet books. In kindergarten, students worked at their own pace and skill levels to create unique books that were shared in a Reading Room.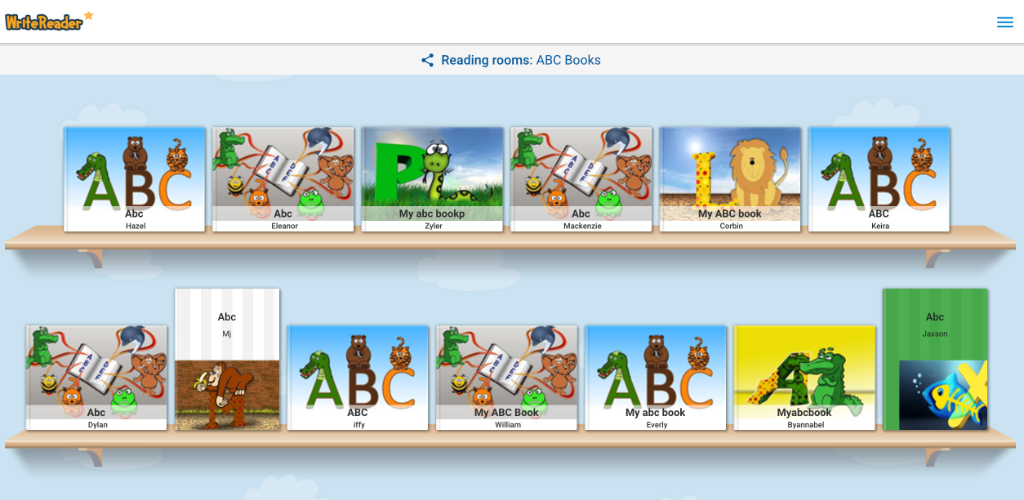 Click here to visit Mrs. Powers' ABC Book Reading Room
Students used the picture book style to create these stories. Once they selected the book type, they clicked the image icon and utilized the ABC image bank to add pictures to their books.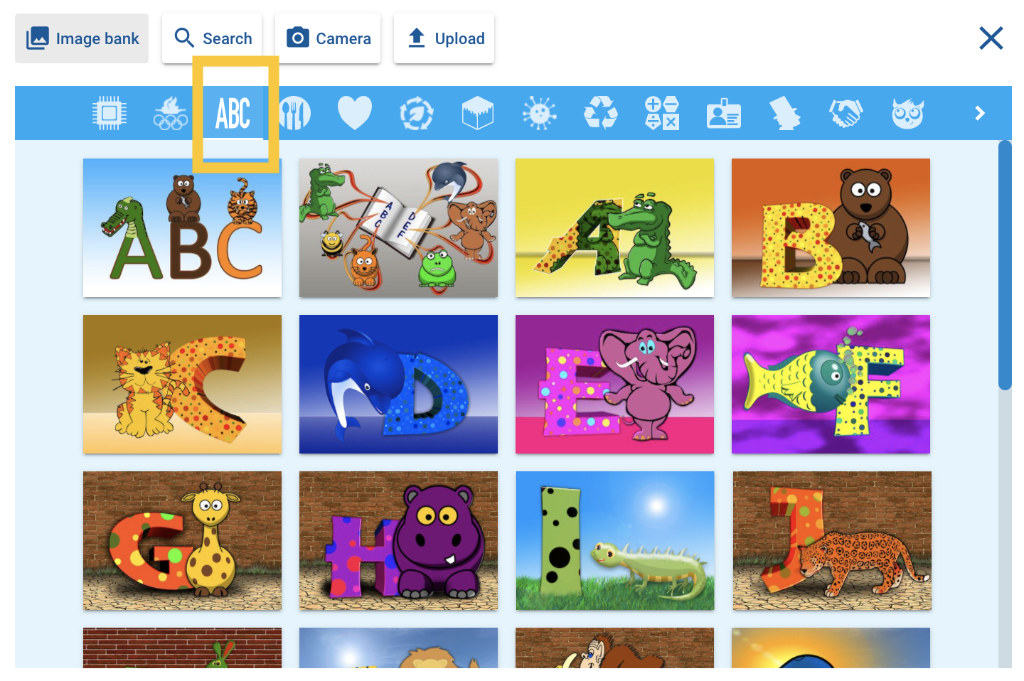 Easy Differentiation
Once a picture was added, students were given options on how they could add words to their books. This was a great way to easily differentiate for all learners.
Some students used the caption tool to add labels.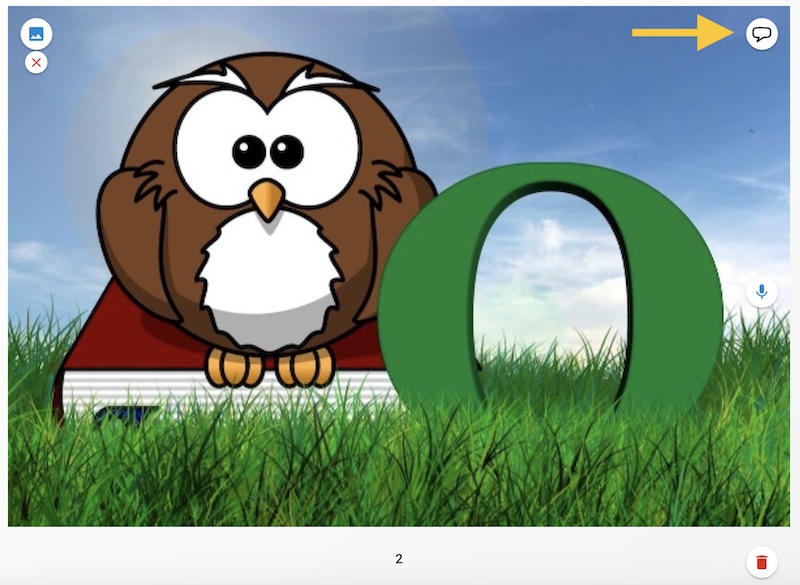 They labeled the image on the page (bears), or chose another word that started with the same letter (ninja).

Some of the kindergartners added multiple words to each image, or included full sentences.

Students were also given the option of using the microphone to record words that began with the same letter sound as the picture chosen. For example, for letter Aa, some students recorded the words apple, apricot, Aiden and Annabel. On these pages, no student text is visible, but readers can click the play button to hear the students' words.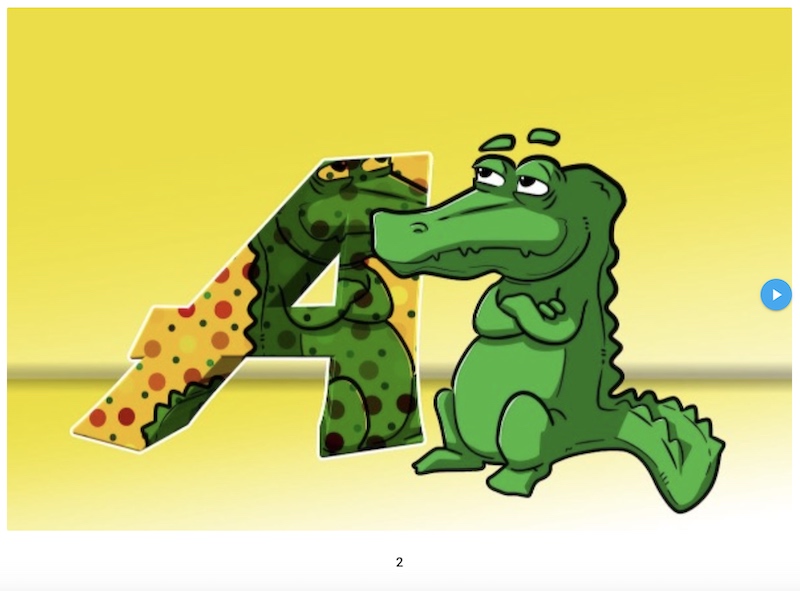 While teaching basic technology skills, like inserting images and adding text, creating these books was a great informal assessment of students' learning and understanding of letters and letter sounds.
Writing Support
The Writing & Reading Utility Settings available under Settings on your WriteReader class dashboard can also be helpful in supporting individual student needs. Enable these tools as necessary for each student who could benefit from these supports.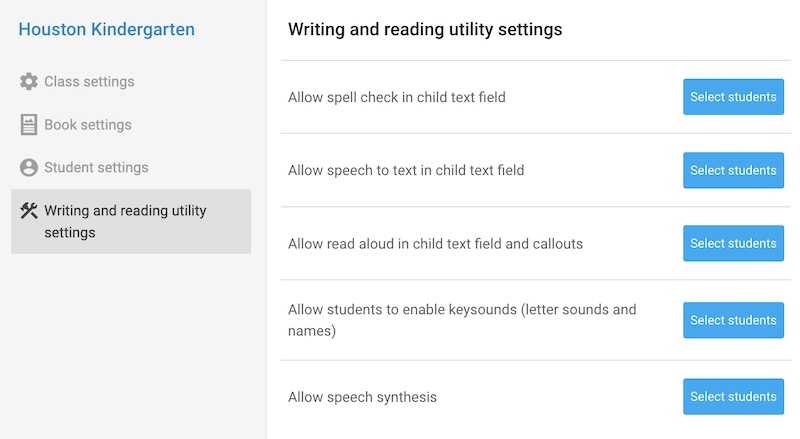 Turn on Key Sounds to provide practice learning phonics or letter names while the students are making their meaningful writing attempts. Depending on the needs of the students, they can choose between the names or sounds of the letters.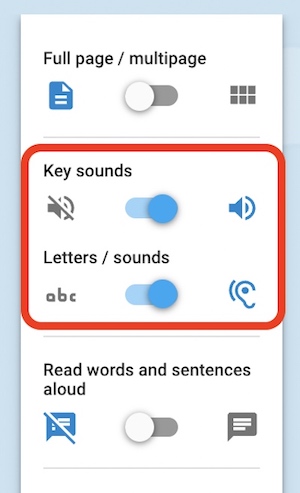 We always love to see what you create! Share your students' books and don't forget to tag @WriteReaderApp on Twitter & Instagram.