Expressing gratitude need not be limited to seasonal celebrations. We can show and feel gratitude every day. In fact, scientific research shows that people who are grateful are happier and healthier human beings.
As parents and educators, that's exactly what we want for children too. We can help them to take notice of all the wonderful things in life and teach them the language of a thankful heart.
New Lesson Plan
For this reason, we've created a new gratitude lesson plan to add to our growing collection. This plan gives you ideas for accessing background knowledge, sparking heartfelt discussions, and inviting young writers to express their gratefulness in creative ways.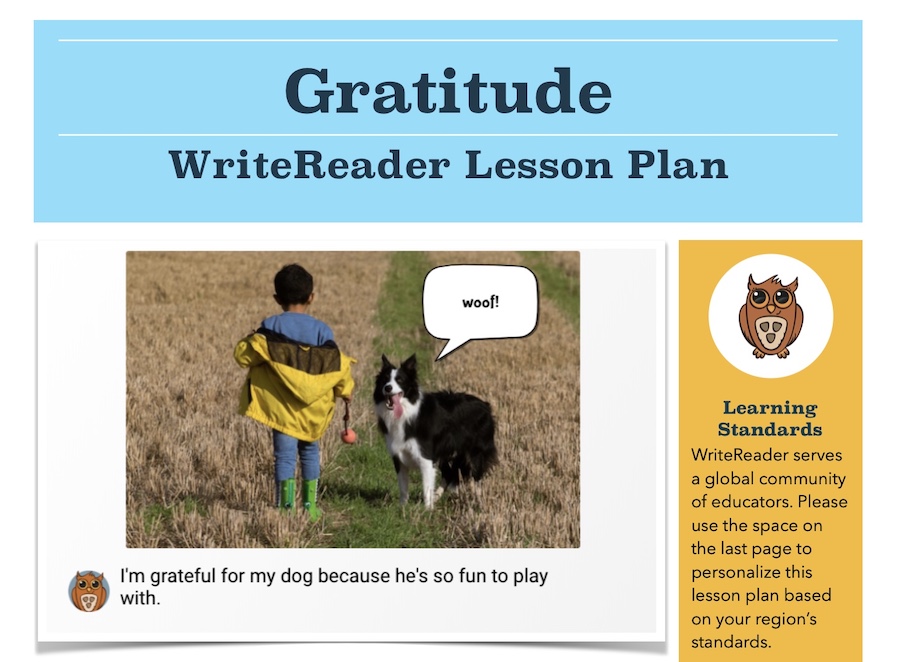 The lesson's objectives are that students will:
Develop the language of gratitude
Understand how gratitude will affect their thoughts, feelings, and actions
Express their gratitude verbally and in written form
Features
As always, we provide suggestions for teacher preparation as well as ideas for both the pre-writing and writing phases. The writing phase activities are varied enough to appeal to all levels of writers and show you how to utilize the different page types. There's also suggestions for author celebrations such as multicultural potluck meals, family literacy evenings, or music and spoken word festivals.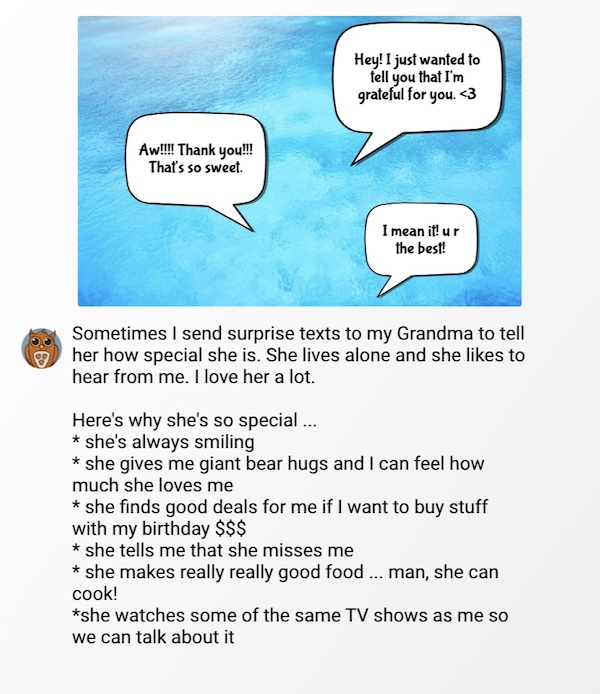 All activities are meant to strengthen classroom and school community through discussing, writing, and sharing. Expressing gratitude is more than just warm, fuzzy feelings; it's a positive way to influence behaviors and attitudes.
We've switched things up for the assessment section in this lesson plan. Rather than using a single point rubric, we provide suggestions for formative assessment, visual representations of learning, digital portfolios, and teacher reflection.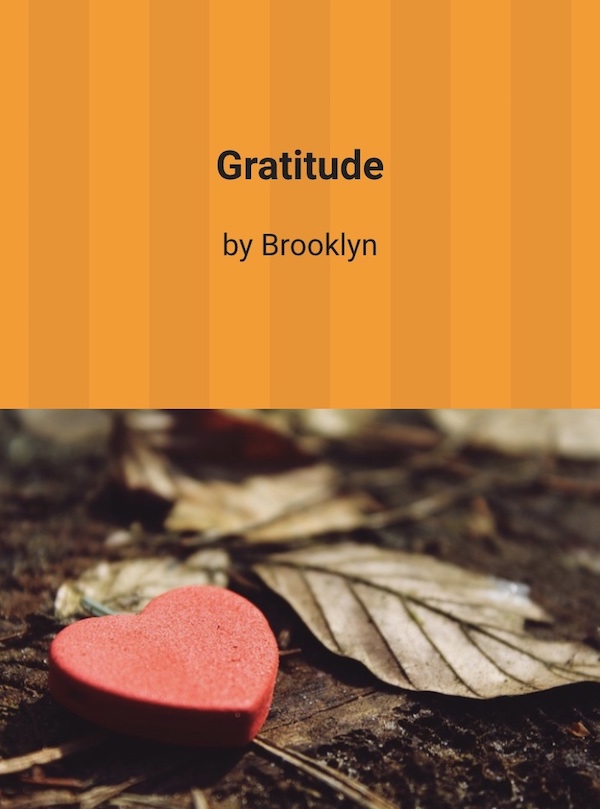 Customizing the Lesson
On the last page, we provide fillable fields so that you can customize the lesson. You must download it to your computer first and then you can add your state's/ province's/ country's learning standards, as applicable. There's another section where you can add adaptations or modifications based on your class composition (eg. ELL students, IEP requirements, etc.).
If you would like to create a culture of gratitude in your home or school, click HERE for our Gratitude Lesson Plan.