Whenever the Olympics and Paralympics occur, there's a lot of positive energy in many countries around the world. People are watching the Olympics at home, in schools, and in the community and being amazed by the power of sports. We're in awe of people who have dedicated their life to being a world-class athlete. They break records every four years and someone new is crowned as being faster, higher, or stronger.
This month, the world will be watching the Winter Olympics in Beijing from February 4 to 20. As we watch the competition and stories unfold, we want to know more about the participating countries, the athletes, and the sports. Parents and teachers can use this opportunity to help children learn, not only by watching and talking but also through reading and writing about the Olympics. With the addition of the Olympics category to the image bank, it's even easier for users to add visual details to their literacy activities. GO TEAMS!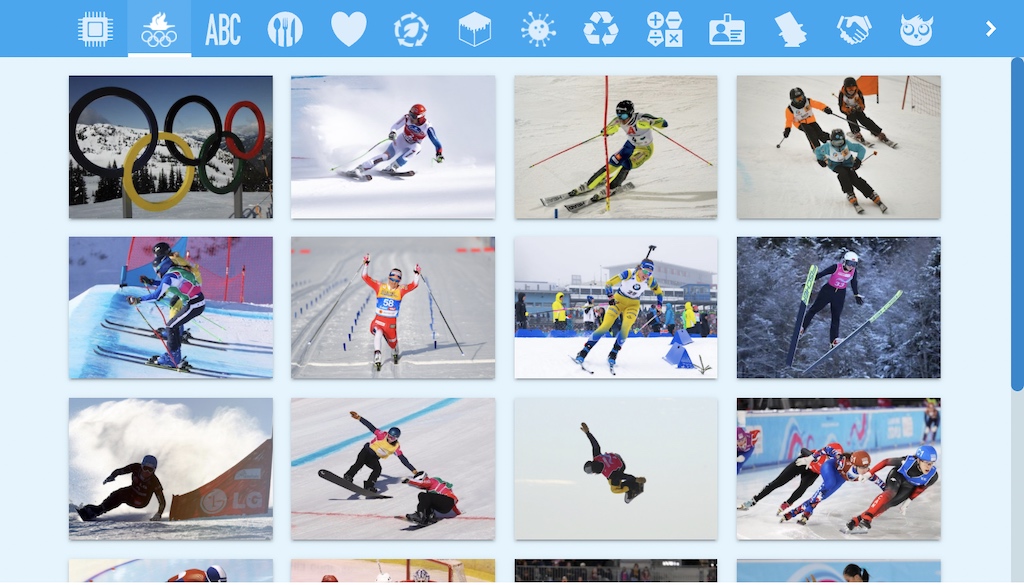 Books and Bobsleds
There are many books available for kids about the Olympics. Your children or students may wish to read up on the history of the Olympics; or they may want to know more about the current or past host countries. You can discover so many interesting facts in books about the various winter sports too, such as ski jumping, figure skating, or snowboarding. They may wonder what the difference is between luge, bobsled, and skeleton. You can learn about this and so much more through beautiful, colorful books that use kid-friendly language. Check out this blog for tons of great titles. Between hockey games, you can pop into your local bookstore or library to find them!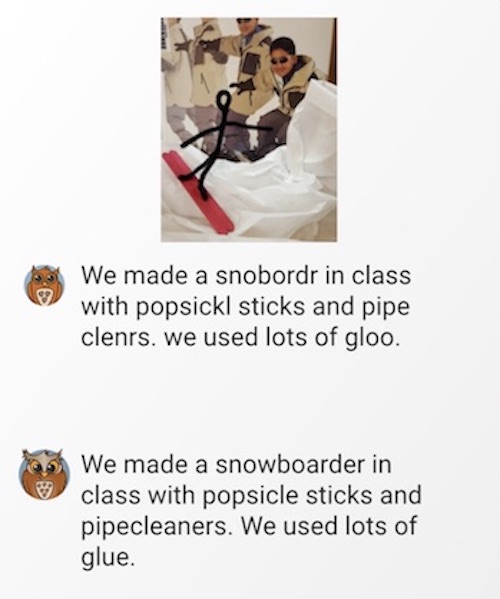 Research and Reporting
Coverage of the Olympics gives students plenty of opportunity to learn about and experiment with journalism. Here are some ways to do that:
Sports reporter teams

Groups of students may be interested in the same sports. They can be the class 'experts' and work together as a team to research and report on scores or times, medal counts, and athletes in that specific sport.
Some schools have mock Olympic competitions for fun, like hockey games in the gym or tennis court with scooters and short sticks, indoor 'curling', or 'slalom' relay races on the playground. Reporters can write about these competitions too.

Scripts for sports broadcaster

Students can experience what it's like to be a sports broadcaster or give the play-by-play color commentary for a game or event. They can be inspired by a video clip or picture, write a script with lots of detail, and then record it in an excited tone of voice. They can do this by using the record button on each page of their WriteReader books.

News wall

Create Olympic news walls throughout the school. These can be on bulletin boards in the foyer, classrooms, and the gym. Some schools even put news clippings in or near the bathrooms. Give students lot of interesting material to read everywhere they look.
Enlarge newspaper clippings on the photocopier of the first few paragraphs of an article, or print online articles with large font. This makes it easier to read for beginning readers or students with dyslexia. Create a large graph with the medal count. Print action photos or clip pictures from the newspaper. Add these photos and a world map to your display.
Have a section about your own country's Olympic team and build national pride.
Students can add their own research writing and highlight favorite or top athletes for other students to read.

Trivia Books

Ardent fans of the Olympics (with prior knowledge under their belts!) can create trivia books for their friends to complete. They can provide multiple choice questions (with images as options instead of text), or 'fill in the blanks', and print the results to a leaderboard to create a mini 'Olympic event' of their own.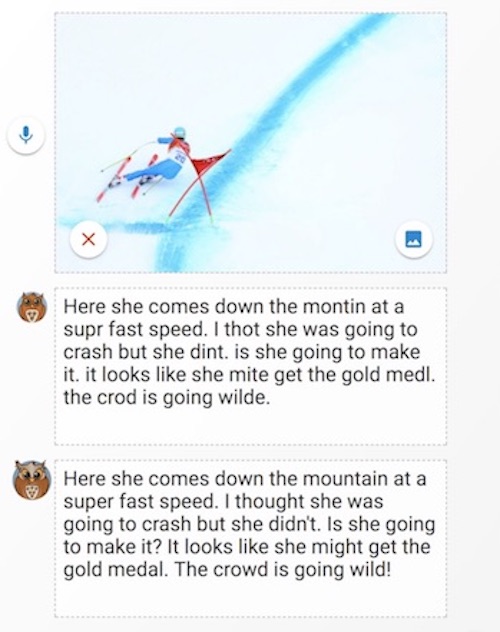 Personal Connections
All students can make connections with a personal or family favorite sport. Emergent writers may need sentence frames to help them get started. They can use frames like:
I'd like to try …………… because ……………..
My favorite sport is ……………. because ……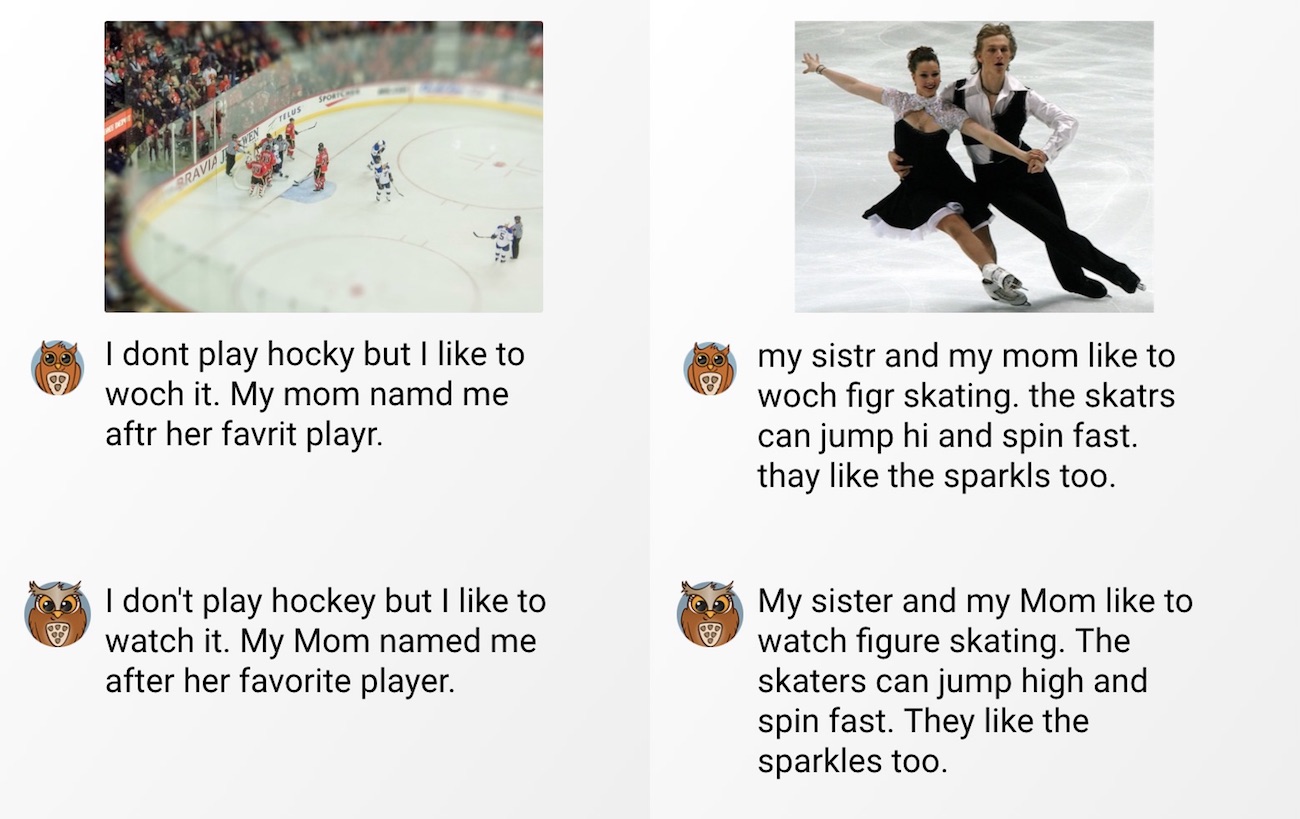 STEM Activities
Children love hands-on learning. Teachers and parents can connect reading and writing to STEM activities related to winter sports and the Olympics in particular. Many activities can be found online, especially on Pinterest. Children can read the instructions or the question to the design challenge; then, they can write predictions beforehand or write about what they discovered after the challenge. Print their WriteReader books to accompany their STEM/Makerspace creations.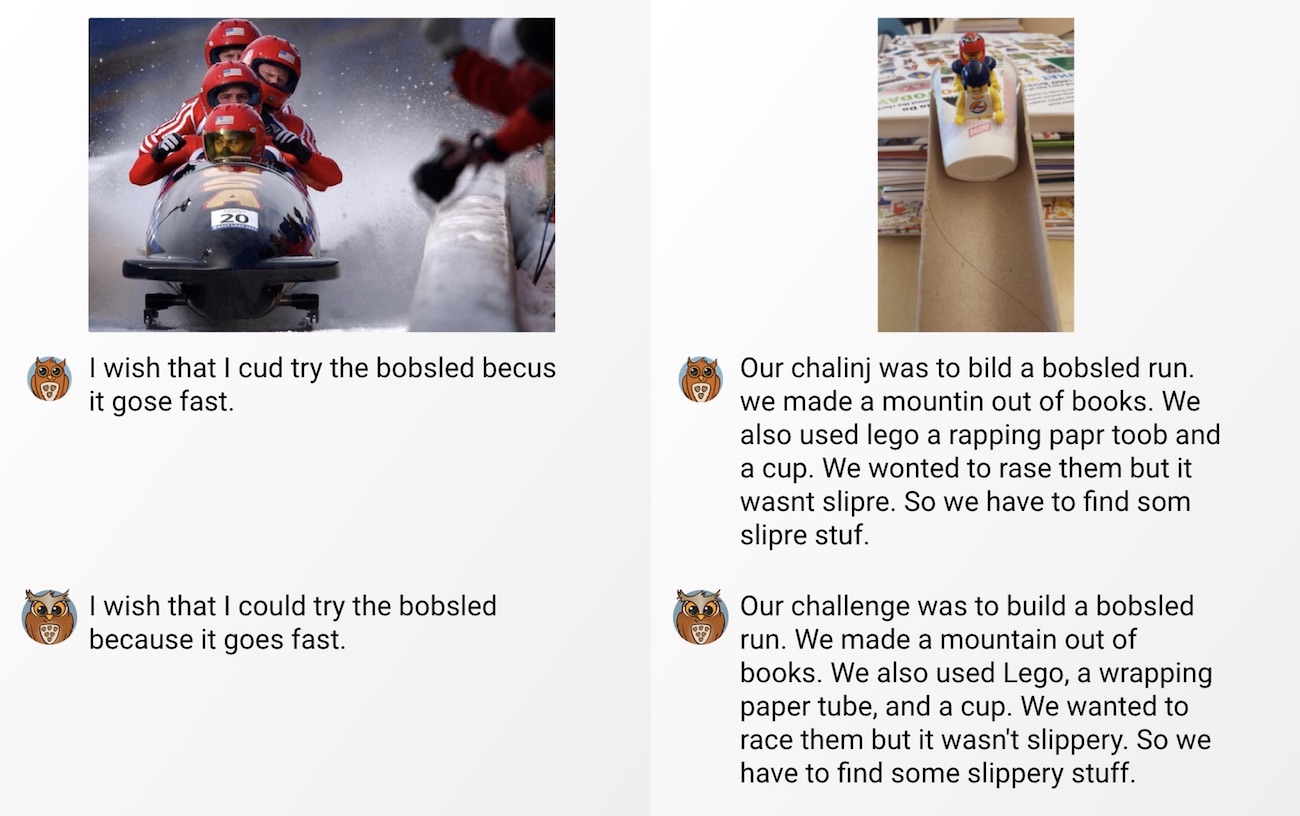 There are so many ways that the Olympics can help our students' writing and reading soar faster, higher, and stronger. Stay up-to-date on all the latest Winter Olympics news at their official webpage. Carry on the torch!