WriteReader is a proven web-based literacy tool that is optimized for all major browsers. It works great on all tablets and smartphones. Now it's even easier to create books for students and teachers that do not have access to computers or tablets at home. 
We understand that many students do not have access to digital devices at home to keep up with their learning. That is the reason why we have made more efforts to optimize WriteReader usage on smartphones, enabling students to create digital books from their personal mobile device or their parents' phones.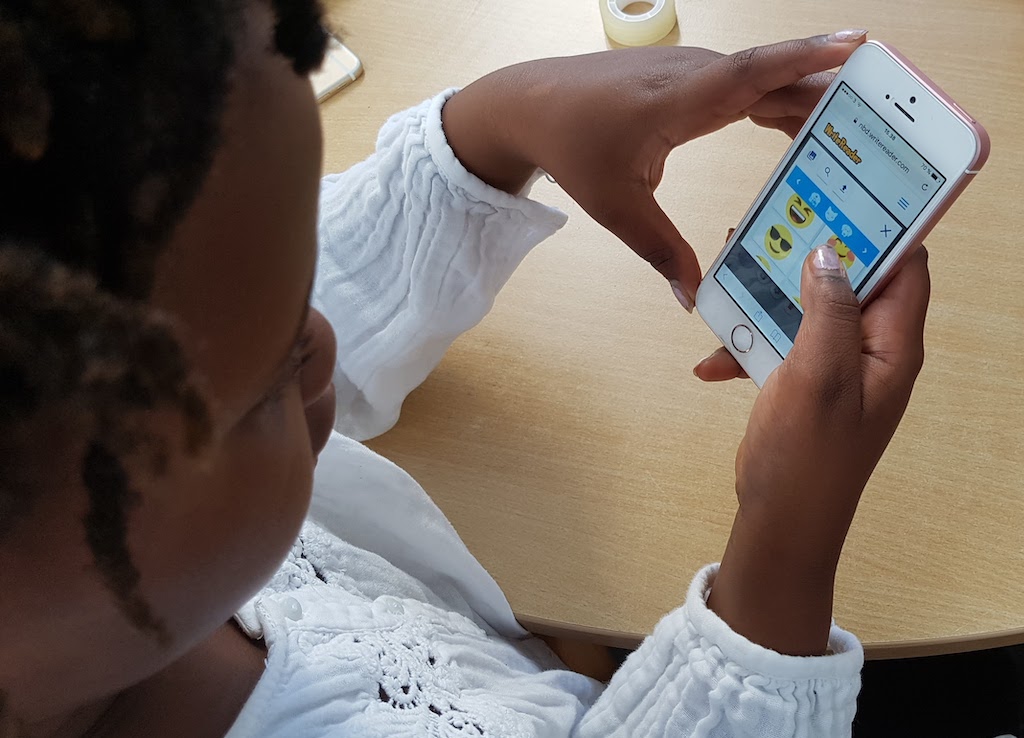 Digital Book Creation on the go
Teachers and students can take photos while on a trip or during a special family event and load them directly into WriteReader. The template option allows teachers to load photos directly into a template and share it with their students. Students can complete their book assignments upon returning to the classroom or from home using their mobile device.

Easy teacher feedback to students from phones
With the optimized mobile version of WriteReader, it's simple for teachers to provide feedback to students in any kind of learning environment. Teachers can log in from a smartphone and see the latest books created by their students. No laptop, tablet, or desktop needed!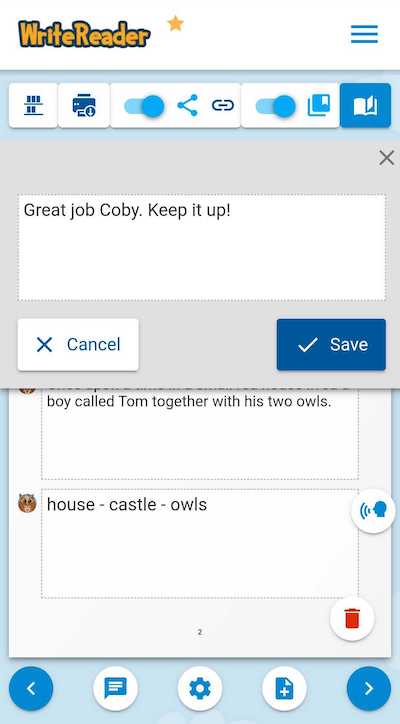 Take a look at how you can provide effective feedback to your students with WriteReader
Vocabulary Development on Phones  
With the picture book feature, students can create their own picture books while learning to read and write. Accessing WriteReader on a smartphone supports students who may not have internet connection on school devices. ESL students can now take images from their phones, load them into their books, and add labels based on their vocabulary level. Teachers can then provide feedback to the labels.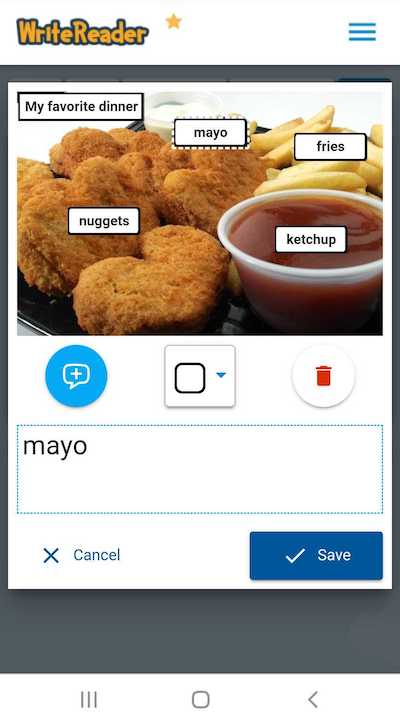 Take a look at this blog post for more inspiration on how to develop literacy skills with picture books 
How to Make a Digital Book on Phones
Here is a short guide on how to get started with a phone 
Open a browser on your phone (Chrome, Safari, Edge, or Firefox)

Go to

app.writereader.com

and sign up or log in. 

Once you are logged in, you can easily start to create your own digital book or picture book. The screen size will adjust accordingly to your phone.