In a series of blog posts, we are going to be exploring some of our favorite digital apps and websites to "smash" with WriteReader. Pairing WriteReader with other amazing tools allows students to take more ownership over their stories, share them outside of their classroom audience and make their creations even more special.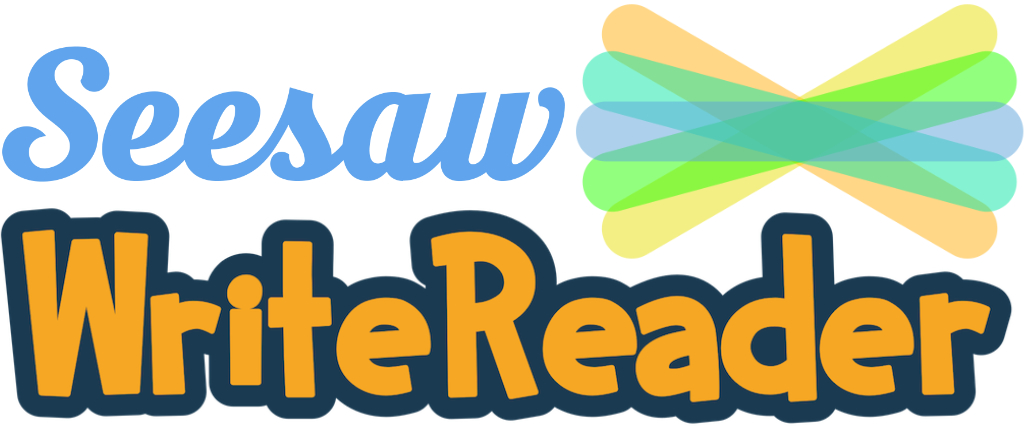 Sharing WriteReader books to Seesaw
The first tool we'll highlight in this series of posts is Seesaw. We have already written a blog post about sharing WriteReader books to Seesaw. It's easy to do, and a fantastic way to share student creations with family and friends that are connected to the students' Seesaw journals. To support you even further, we have created a couple of short tutorial videos showing you and your students how easy it is to share to Seesaw!
Share to Seesaw from computer
Share to Seesaw from iPad
Book Links and PDF Download
These videos show how to share to Seesaw using the book link feature in WriteReader. Students can also download their books as PDFs and upload them to Seesaw, but we encourage students to use the microphone to add their voice to their books, and the links keep the voice recordings intact when shared.
Tips and tricks
Teachers need to turn on the book link in order to allow it to be copied and pasted into Seesaw; we recommend using this process as a way to review & provide editing suggestions to students. Once the book is complete, turn on the link which shows students it's ready to publish!

If you like using activities in Seesaw, save a copy of

this one

to assign to your class.
We hope you find this helpful and that your students enjoy sharing their published books to Seesaw. Look for more posts showcasing other great tools to "app smash" with WriteReader!