What's red and giggles? A sunburnt laughing hyena? No, Elmo! We're excited to announce that we've just added another Sesame Street image bank to WriteReader and our featured character is Elmo. He's funny, lovable, and full of life . the perfect inspiration for young authors.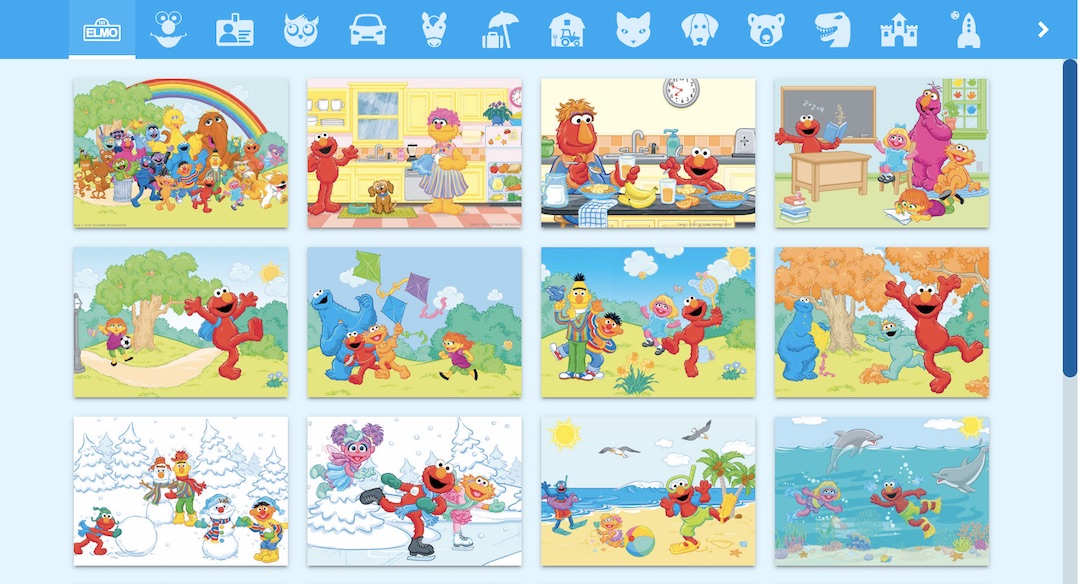 Here's some suggested writing prompts and activities for kids to write about Elmo and his friends:
SEL themes and videos
Sesame Street offers many free YouTube videos that focus on social-emotional learning. Watch a video and extend the learning in your classroom through stories, art, discussion, role play, and writing. Students can spot Elmo in all of these videos and then use the new Sesame Street image bank to enhance their WriteReader books.
Don't Give Up (with Bruno Mars) (growth mindset)
Sharing Cookies (sharing)
Try a Little Kindness (with Tori Kelly) (kindness)
'What We Are' Anthem (self-awareness)
Word on the Street: Respect (respect)
Genres
There are many different genres that children can explore while writing about Elmo. Kids will have fun writing:
Biography – Write about Elmo's life story (what is known from the TV show or imagined details).
Comics – Use the new Sesame Street image bank and the WriteReader callouts feature to create comics.
Lists – List all of Elmo's friends from Sesame Street and the activities they do together.
Mysteries (eg. 'Elmo and the Case of the Missing Snuffleupagus')
Persuasive writing – Invite children to write convincingly about why their favorite Sesame Street character is the best.
Poetry – Use a frame (eg. Roses are red, Elmo is too …) or make a rhyming poem (eg. Elmo, tomato, though, grow, show).
Q & A – Have students write a question on one page and answer it on the next (eg. How can you help at home? What makes you happy?). Refer to the image bank for ideas. Let Elmo and friends guide the way.
Recipe books – Create real or invented recipe books using red food as the main ingredients.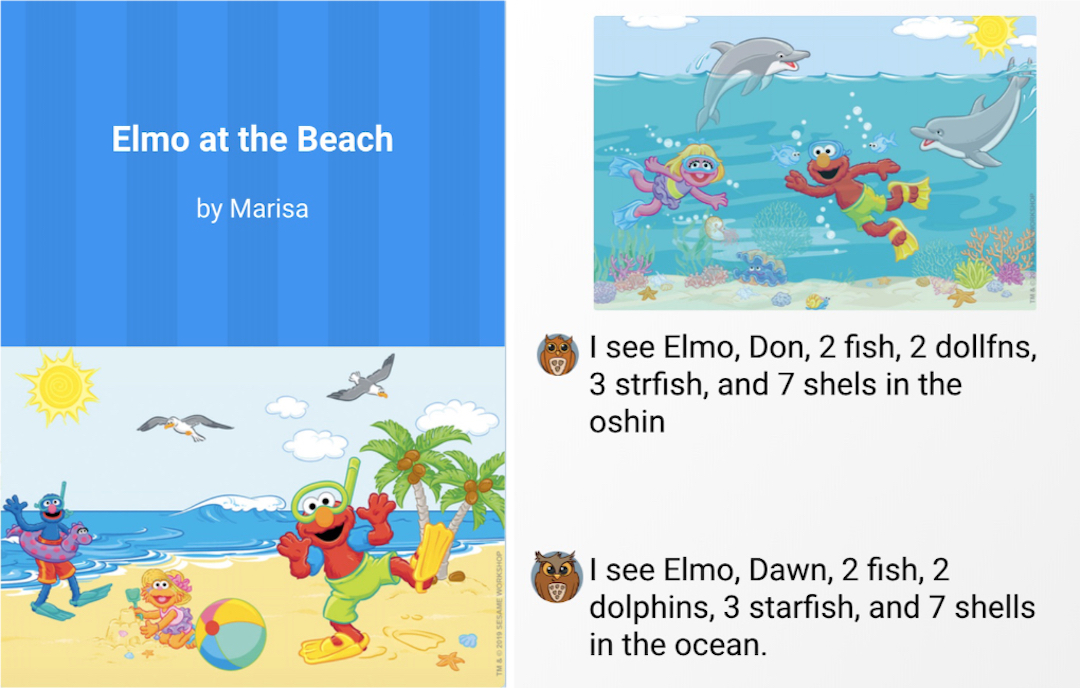 I Love Elmo
Organize an 'I Love Elmo' Day with your students and children.
Create posters, designs, T-shirts, or decals that proclaim, 'I Love Elmo!'
List all of the positive qualities of Elmo (eg. happy, energetic, lovable, funny); then have the children list all of their positive qualities. Cut out large red circles, write the qualities in the circles, and decorate with glitter.
Have a 'Red Day' in honor of Elmo (eg. red clothing, red hair or nails, red ribbons, eat healthy strawberries, raspberries, cherries, and watermelon). Storybooks about Elmo are suggested or try Red is Best by Kathy Stinson.
Gallery Walk – Place pictures from the new image bank around the room at stations with blank paper and pencils. Have children walk around the room and create word banks associated with each image. Encourage children to refer to these when writing their own books.
Invite buddy classes to co-author Elmo books with your students.
Elmo Tag – Print the children's WriteReader books. Children walk around the room and try to find someone who used one of the same Elmo images in their book. Tag each other, sit down, and read the books together.
To paraphrase Elmo's Song, 'He wrote the music, he wrote the words. That's Elmo's song! Lala la la!' Try WriteReader with your kids and see them grow as writers when inspired by Elmo and his Sesame Street friends.