WriteReader's pricing is changing — here's why.

Price increase for the first time
Since launching the WriteReader web version in 2015, we've continuously released innovations and expanded our product offering, including the ability to share template books with other teachers and to add multiple classrooms, sharing book collections through Reading Rooms, and support tools that can be adapted for the variability in the learning needs of individual students.
We are announcing a price increase for new subscribers to reflect our added value and ensure we can keep investing in innovation. The yearly teacher subscription price for new subscribers starting September 1st will be:
USD 8/month per teacher (billed annually)

EUR 7/month per teacher (billed annually)
We will update our pricing page on September 1st, 2022.

Same price for existing subscribers (individual teachers)
We have always been highly appreciative of our early-paying customers. We want to value the support of individual teachers who paid for the product's use out of their pocket and may keep the current price indefinitely as long as their current subscription is renewed yearly. Special discounts will be available for our existing school and district clients. You can always log into your account, see when your subscription expires, and update your credit card details if needed. when logged in, go to "Subscription settings" from the burger menu in the upper right-hand corner.
Teacher PLUS package with Science of Reading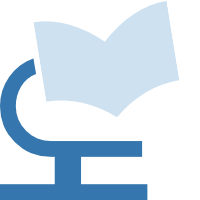 At the same time, we are launching a new Plus package for Teachers, schools, and districts that actively want to align their students' learning with Science of Reading. WriteReader empowers K-5 teachers with an easy-to-use tool for implementing evidence-based reading and writing instruction. With minimal planning and quick steps, WriteReader can supplement any curriculum across all content areas while motivating students to become confident, independent readers and writers. We have developed multiple templates and guides that help schools and districts reach their goals.
The price for the Plus package is USD 12/teacher/month and is available for our US and Canadian customers. This package includes all Teacher premium features and the SoR templates. Please reach out if you want to learn more about this package at support@writereader.com.