<![CDATA[
We are proud to announce our new image bank. The image bank is a treasure trove of pictures that will engage, motivate and improve children's storytelling, while support writing skills. Currently, the image bank contains four themes — each with 12-16 images per theme.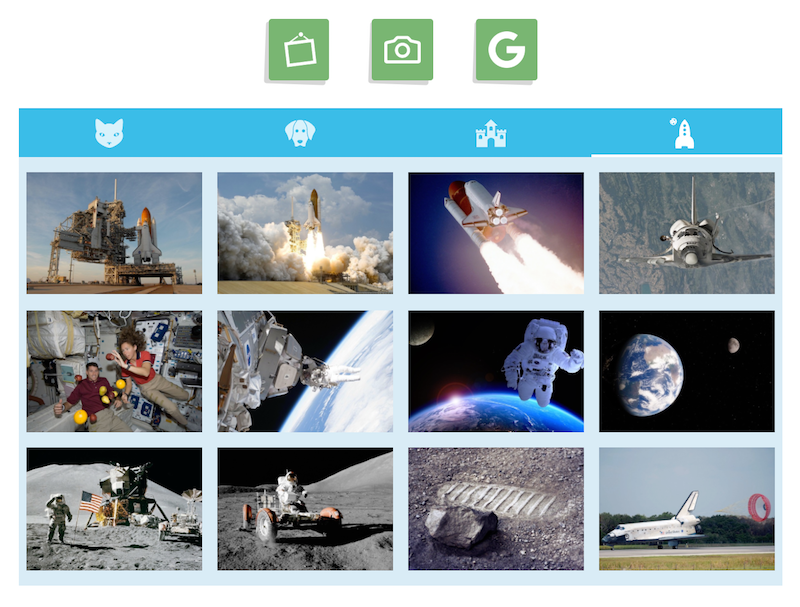 Categories
The categories have mostly been selected from the WriteReader Top 10 Books written i 2016 and includes:
Cats
Dogs
Fairy tale
Space
More categories are coming! We would like to hear from you and your students to determine which category we should curate next. Please give us your opinion on info@writereader.com.
Storytelling through images
The pictures in the image bank are all carefully selected by a teacher with 16 years of experience, mainly in primary schools teaching students writing, reading, and storytelling. The images are selected based on the following criteria:
Each image must itself contain a small history.
The images should be combined in many ways and together tell a coherent story.
Creative writing through images
The image bank is useful when working with any of the above topics, but also as an inspiration source for the students free and creative writing.
With the new feature, the students have 4 integrated opportunities for choosing images:
Take photo with camera
Import image for hard drive
Use integrated Safe Image Search
Choose themes and images from Image Bank
'A picture is worth a thousand words' and of great importance for the early writer's motivation to create stories and become better writers.