WriteReader is honored to have received such a glowing review from Pernille Ripp – author, educator, presenter, and parent. With Pernille's consent, we are excited to repost her blog post here. We're sure that you will find her experience with WriteReader, as a parent and literacy expert, both interesting and informative.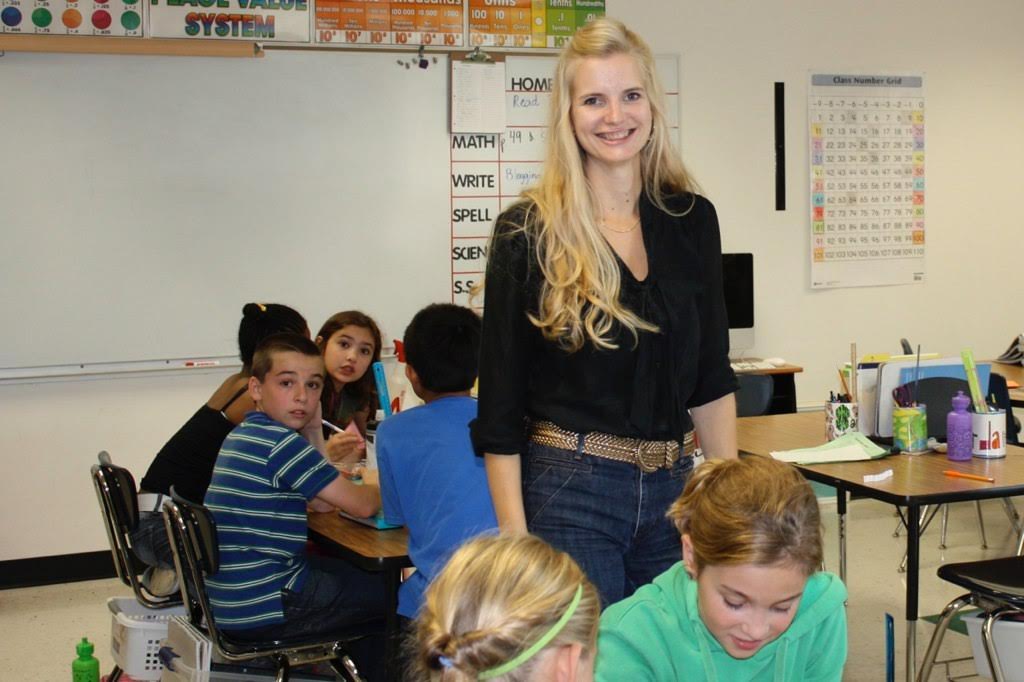 My own kids have been busy writing. In this time of virtual school where screen time is seen as both exciting and dreaded, and school is mostly something to be done with because they have been sitting in their rooms dictating, writing, and creating books for each other to read, running excitedly out to show me their latest creation.
Ida wrote a 5 pages story about a witch who lost her way.
Oskar wrote a story about candy and how he is the coolest, clearly.
Augustine continue to play with her letters as she tries to figure out how to best write the few words she knows how to spell in her story about her puppy.
The glee is contagious and the writing is furious.
What has gotten my own kids so fired up about writing, even the 6 year-old who has repeatedly told me that she does not need to learn how to write?
WriteReader
A research-based web-based book creator that not only allows for exploration of language but also drives them to expand their stories through letter-sound tools, recording capabilities, and a variety of templates that let them control the look of their book.
Why are we loving it so much at home? Because my three youngest kids with varying degrees of writing capabilities are totally engaged in their books and the excitement for writing is contagious as they create, publish, and read.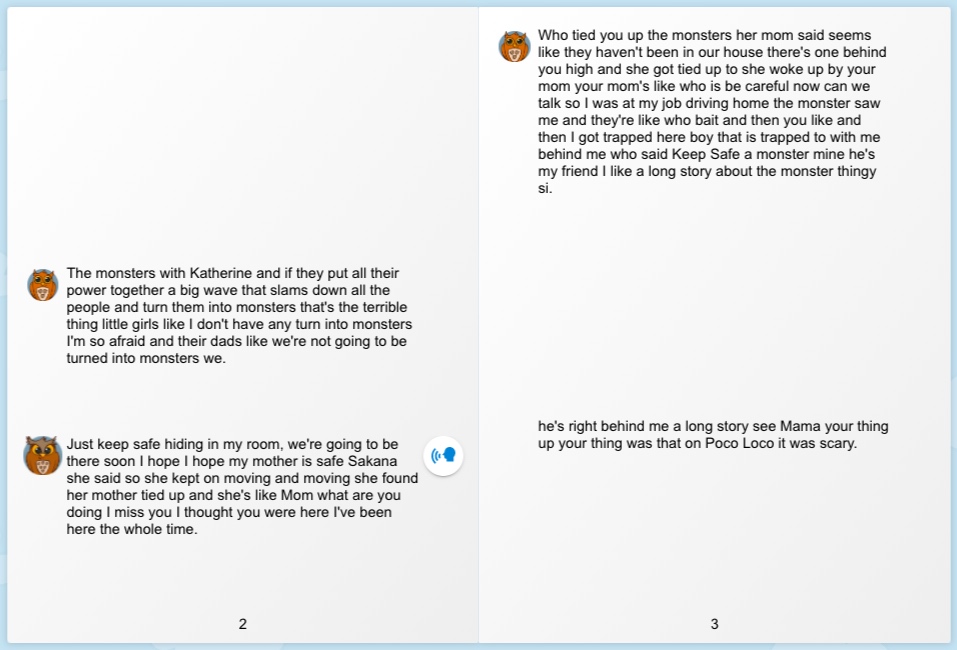 Ida's book about a witch that had to find monsters was a big hit with her siblings as she recorded the story.
There are a few things that are really pulling my kids in with the biggest for me the less is more approach. As my own kids are inundated by "educational" games that are more focused on the gaming aspect rather than the learning aspect, WriteReader is a breath of fresh air. This tool is used for creating beautiful books, for exploring their writing skills, for written language acquisition, and for feeling accomplished. The kids can easily navigate it on their own, have figured out how to add pictures, speech bubbles on the pre-loaded templates, and also how to record their own voice. The reward is the creation process, the ability to be authentic writers beyond just the teachers' eyes, and seeing their published books being read and shared, not points or tokens.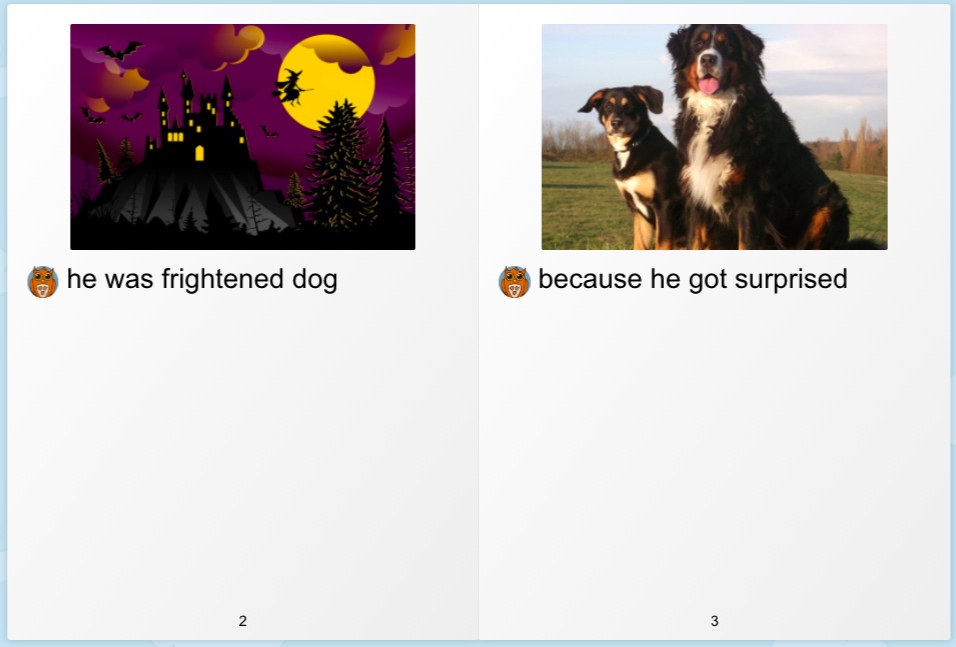 Augi's book about a frightened puppy is taking shape.
I also love how this product offers kids a way to learn through creation, taking chances with their writing and still feel like accomplished writers. This looks and reads like a book that they have created. There is no dumbing down of the work they are attempting and the finished product looks polished. The pride is palpable in my own kids.
Another lovely feature is that the books can also be printed, which my kids wanted to do immediately of course. They can also be shared with others through a link, so you bet the family is getting some reading materials right now.
Building storytelling communities
As a teacher, I can see using this tool in many ways implemented into stations and throughout writer's workshop and even though it is geared more toward younger students, I do think that older students could also use it for things like flash fiction and prompt writing. You could create templates for the students to go into and edit and students could see each other's books as they are published. All it takes is an account for students to log into and they are ready to go. If students want to share their book in a broader way, the sharing capabilities open up great potential for impacting others with our words.
In our virtual learning right now, I keep thinking of how important it is to build community. For years telling stories, creative writing, and sharing our stories has been the cornerstone of my classroom. We have seen how storytelling can bond us all so why not use a tool like WriteReader to share our stories? We may not all be together right now but on the bookshelves in our classroom we can be. The free version allows for up to 100 books to be created plus other basic features, a great way to get started with this tool.
Bringing students together
Still not sure if WriteReader would work for your students? My 6 year old just asked me to bookmark it so she can find it any time to write more stories and then told me that she didn't want watch TV because she would rather tell more stories. I don't know what further testimony you need.
I am not getting paid for this post, this post is written to hopefully help others discover this powerful tool, a way to pay it forward since I was lucky enough to be shown this tool myself. So where could WriteReader fit in for you? Perhaps as another powerful writing tool that can seamlessly fit into the components you already have? Or perhaps a much needed boost that brings our students together in a world that seems upside down?
Wherever it goes, I think you will be as excited about it as I am.
Pernille Ripp is an educator, presenter, and parent. She is also the author of "Passionate Readers" and "Passionate Learners." Additionally, Pernille created and organized the Global Read Aloud for 10 years. She is currently offering virtual speaking and consulting for school districts and organizations.
Click here to find out more about WriteReader's pricing plans and then sign up.