WriteReader is the perfect tool to have students think and reflect on a story read in class, and create their own response to or version of that book. Creating a quick template in WriteReader to share with your students makes this process even easier.
Fun and engaging opinion writing activity
Billings Public Schools 1st grade teacher Michelle Lang looks for a fun activity near the end of their opinion writing unit, which typically occurs during Read Across America Week. This year, she chose the book Would You Rather be a Bullfrog? by Dr. Seuss, which kids love because it is so silly.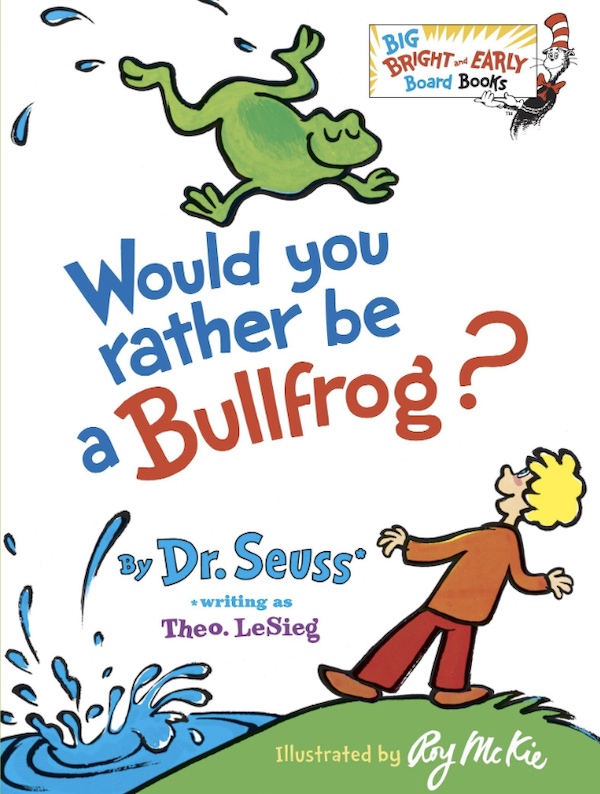 Creative thinking and writing
Mrs. Lang decided to follow up this book by asking her students to write their own "Would You Rather?" books. This allowed students to be creative thinkers while demonstrating their understanding of writing an opinion piece. Making these books in WriteReader allowed her to create a template with writing prompts that all students could access.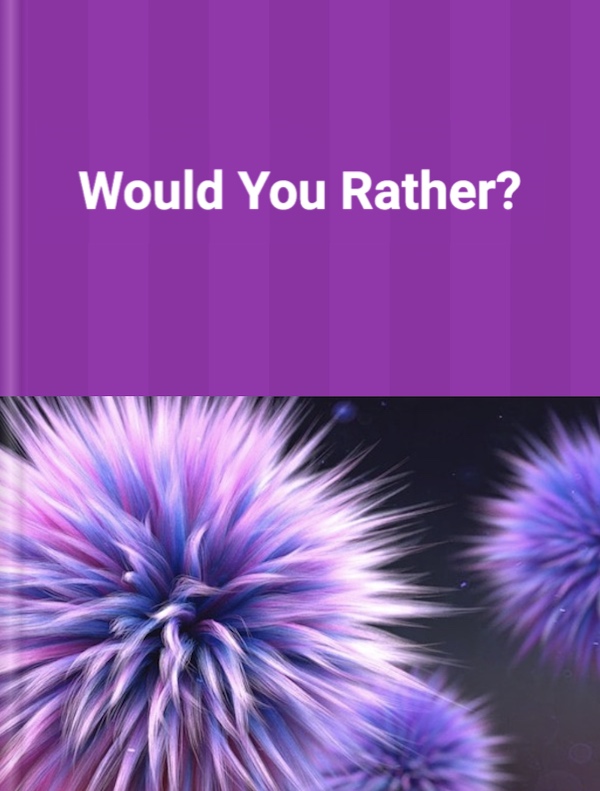 Click here for a copy of Mrs. Lang's book template.
Easy template creation
She was able to make this template in WriteReader in about 1 minute as kids were discussing their writing choices.  She put in several choices of comparison from the book and left the last page blank to allow the students to pick their favorite comparison from the book. Learn more about creating book templates here.
The first graders were asked to include a picture, write a complete sentence, and record their voice reading on each page.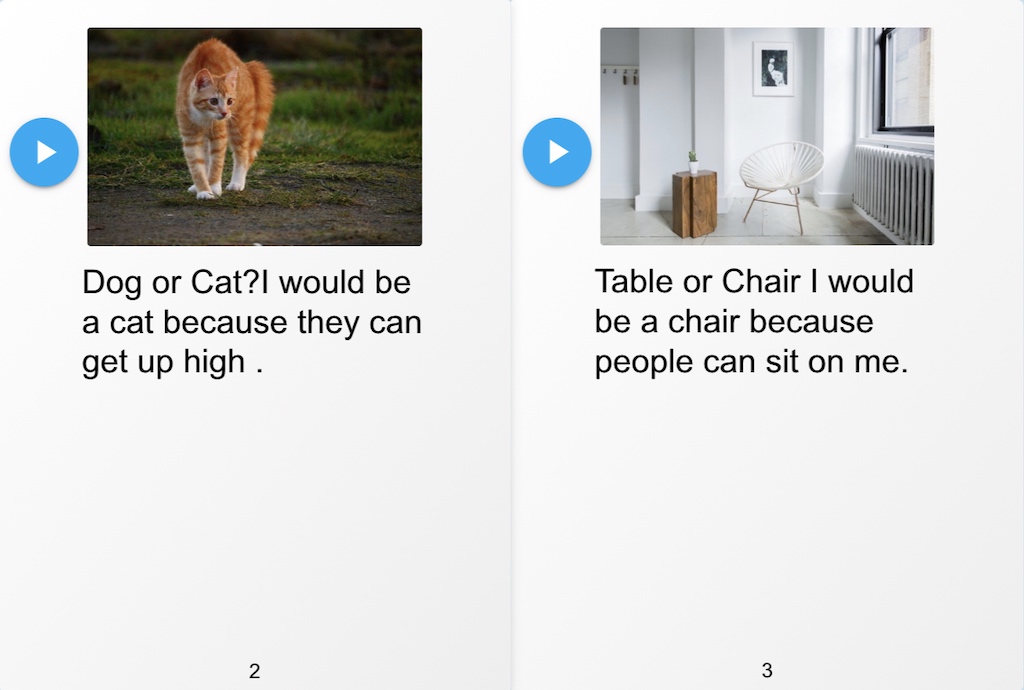 Wonderful formative assessment
This was a super fun and quick project to help students practice stating their opinions and giving reasons for their opinions. Wonderful formative assessment and they are so funny! Enjoy some of the examples below.
Thanks to Michelle Lang @406TeacherLife for sharing this project idea! Do you have a creative way you have used WriteReader with your students? We'd love to hear about it! Post on Twitter or Instagram and tag @WriteReaderapp.