We all know that it is important that the carpenter, the doctor and the watchmaker use the right tools to solve the tasks they are faced with. The same rule applies when students learn to read by writing and creating their own books with texts, images and sound.
Focus, focus, focus
A Swiss army knife is smart and practical if you are in a situation where you do not know whether you will need to cut, saw, screw, open or file an object.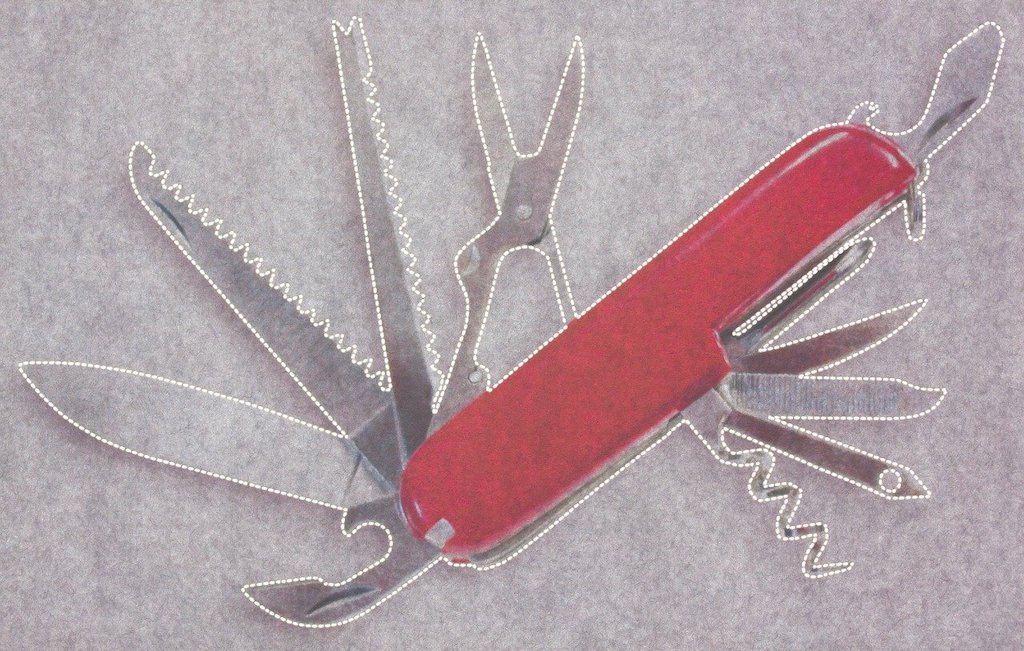 If you, as a 6 to 8-year-old, find yourself in a situation where you have to write a book in order to learn the written language or get better at it, it is important to use a tool that was created for that particular task – and not have hundreds of other functions which may disturb and remove focus from the core task.
The vast majority of text and utility programs available allow students to choose from more fonts than they can count, use more text and image formatting than they will need in a lifetime, and many other features. It can easily become distracting if the true focus is to help students become better at writing and reading.
The saying of minimalism
The learning tool WriteReader was created with the overall goal of trying to find the minimal and optimal functions needed to motivate and promote children's early written language development. This means that all tools in WriteReader have been subject to the mantra "less is more" and questions about whether a given function will create learning value and motivation, without compromising on simplicity.
Among other things, this has resulted in students in WriteReader today having access to just one font, two book types, three page types and one way to crop images. These are all limitations that have been carefully considered and selected.
It is naturally tempting to accept many of the good suggestions for new functions that our users continuously come up with. We are extremely careful with that, as in many cases it is not compatible with what our users love about WriteReader, and that is how easy our tool is to get started with and use for their students.
Individual adaptations
Fortunately, since children are different and have various needs and the professional focus can differ from task to task, it was also important that the teachers could make adjustments and individual adaptations.
For example, WriteReader contains a number of reading/writing technologies (e.g. key sounds, speech synthesis, speech-to-text), which teachers can provide access to for students who need that kind of support.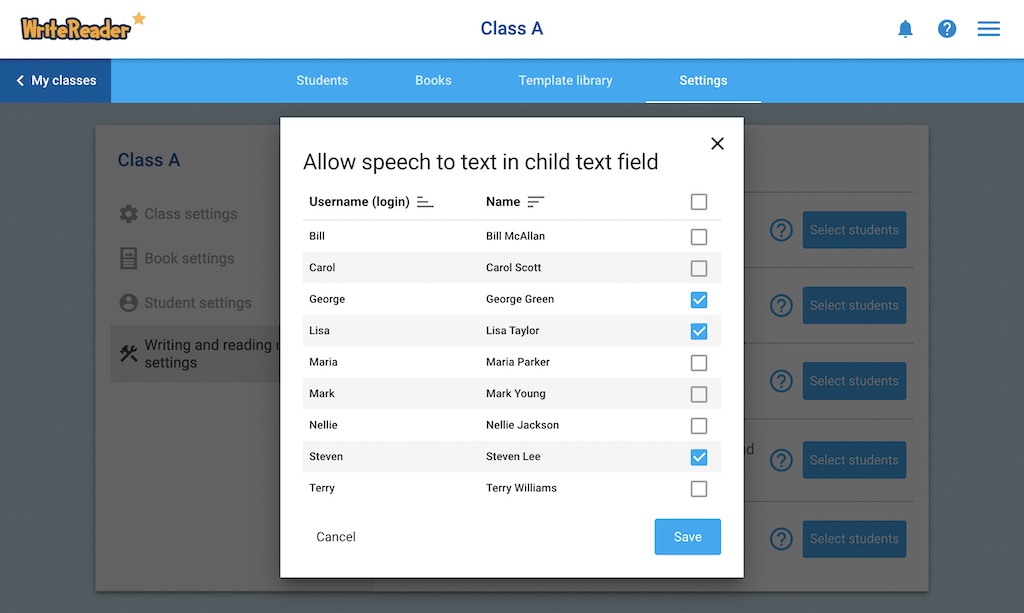 There is also the option of making the tool even simpler by removing, for example, book and page types or image import options that are not relevant to the specific task. There will also be students in the class who, for various reasons, need even fewer opportunities to maintain focus.
So, in addition to the fact that it is important to use the right tool for the task, it is also important to be able to adapt the tool to the individual student's stage of development and needs.