<![CDATA[
Our Twitter feed was really alive this past month! Our phones were buzzing with frequent notifications and we couldn't be happier. Thanks for sharing all of your great ideas and your students' creations. In case you're not on Twitter or missed these tweets, here are six ways that innovative teachers are using WriteReader.
1. AUTHOR'S CHAIR
Children's work should be celebrated. What better way to honor a young writer than by sharing from the designated 'author's chair.' Imagine how proud this ESL student must have felt!
2. MENTOR TEXTS
Choose a book with a certain form that you would like your students to learn. It might be rhyming or a circle story or a repeating line. Read the story to your students; then, let them try writing with the same form but altering the details.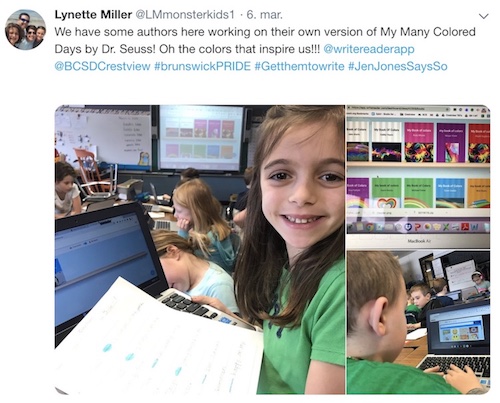 3. EMOJIS
Kids can access our emoji image bank to create fun stories. Try using the callouts feature to create dialogue via speech or thought bubbles. Did you know that we also have an Emotions and Emojis lesson plan?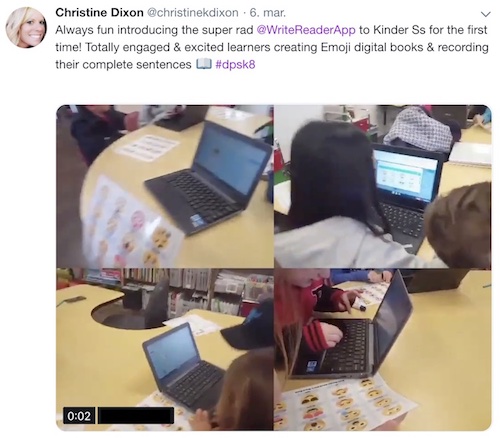 4. LITERARY ESSAYS
Wow! Look at these prolific readers and writers! They used WriteReader to write about their favorite books. We're glad that you enjoy the class bookshelf and are enjoying reading each other's writing too.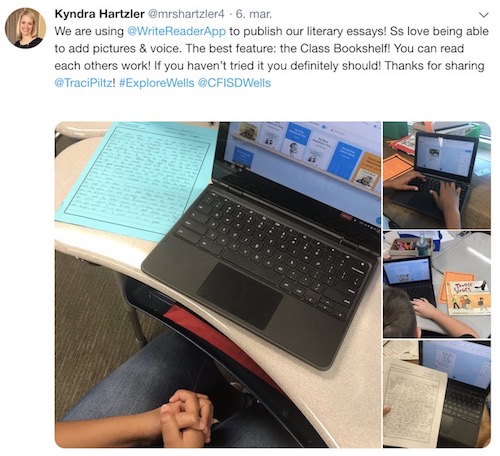 5. WRITERS' WORKSHOP
Writers' Workshop is a wonderful way to integrate WriteReader. Some students could be writing, others might be getting peer feedback and revising, a small group could be getting a spelling or grammar mini-lesson from the learner support teacher, and the classroom teacher might be engaged with 1:1 conferencing. However you structure it, students will be engaged in their writing with WriteReader. Open tweet to see video.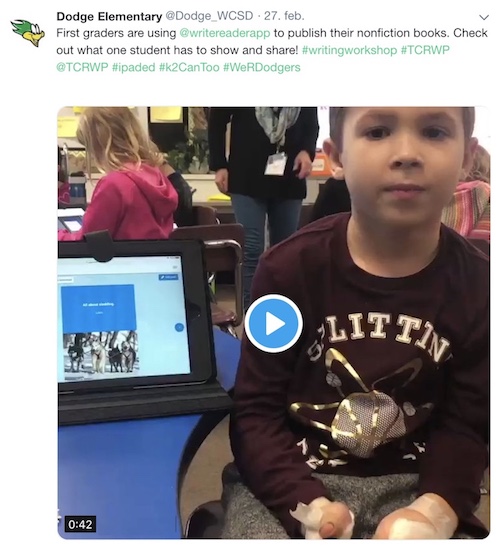 6. MATH CONCEPTS
Integrating technology and literacy with your math lessons is a win-win for everyone! The concept of time is being reinforced here by encouraging students to make their learning visible through words and pictures. Great for formative assessment and evidence of learning!