This guest blog post was written by Katie Gardner. Katie is an ESL Kindergarten teacher from
North Carolina, USA and is a WriteReader ambassador.
An important standard that we teach in our Kindergarten curriculum is, 'With prompting and support, retell familiar stories including key details.' To practice this standard, my Kindergarten English Language Learners (ELL) used WriteReader to create retelling books about the familiar story, 'The Three Little Pigs.' In my English as a Second Language class, students practice using all the language domains (speaking, reading, writing, and listening) to support them in their language learning. WriteReader was the perfect supportive program to practice all of these domains along with this literacy standard.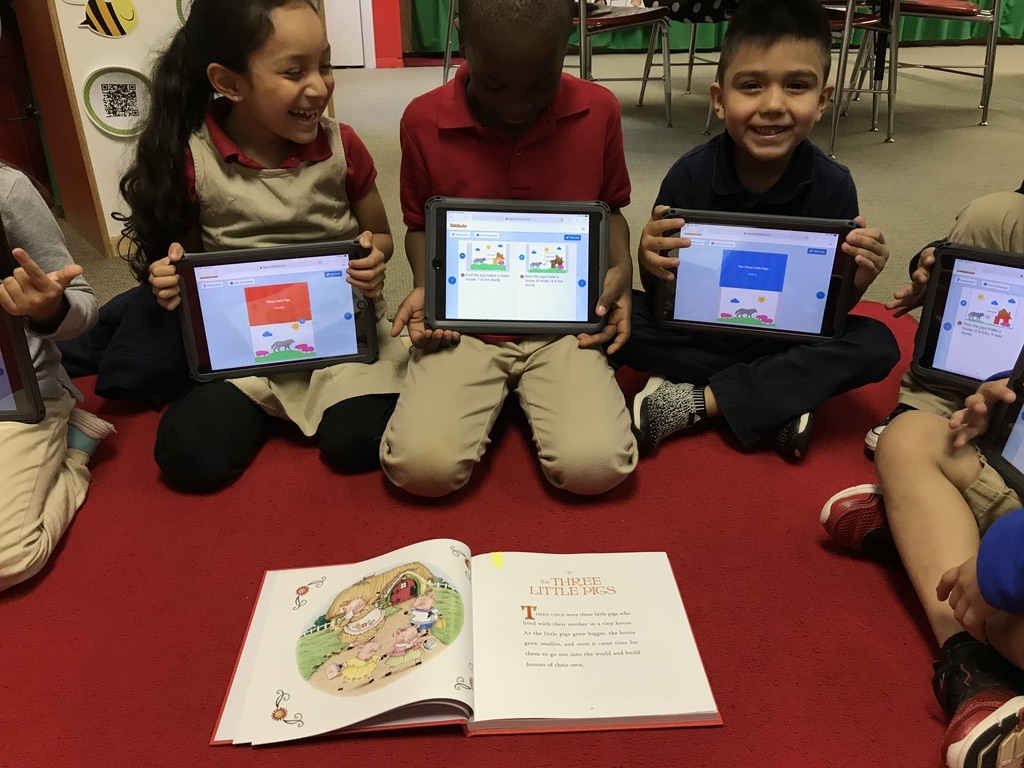 It's important for my Kindergarten ELL students to learn about retelling familiar stories to support reading comprehension strategies. When retelling, students organize and describe key details while building language within the different domains of speaking and writing. The pictures and text from the story supports vocabulary development, and retelling reinforces learning about story elements such as characters, setting, problem, and solution.
The Process
'The Three Little Pigs' was the ideal text to practice using the new WriteReader callout (aka speech and thought bubbles) feature. The first step in creating the content for our WriteReader books was to illustrate pictures to use in our books. Students accessed teacher-made templates in Apple Pages to fill and color the images according to the pictures in the read aloud. Once the illustrations were complete and saved to the camera roll, we were ready to write.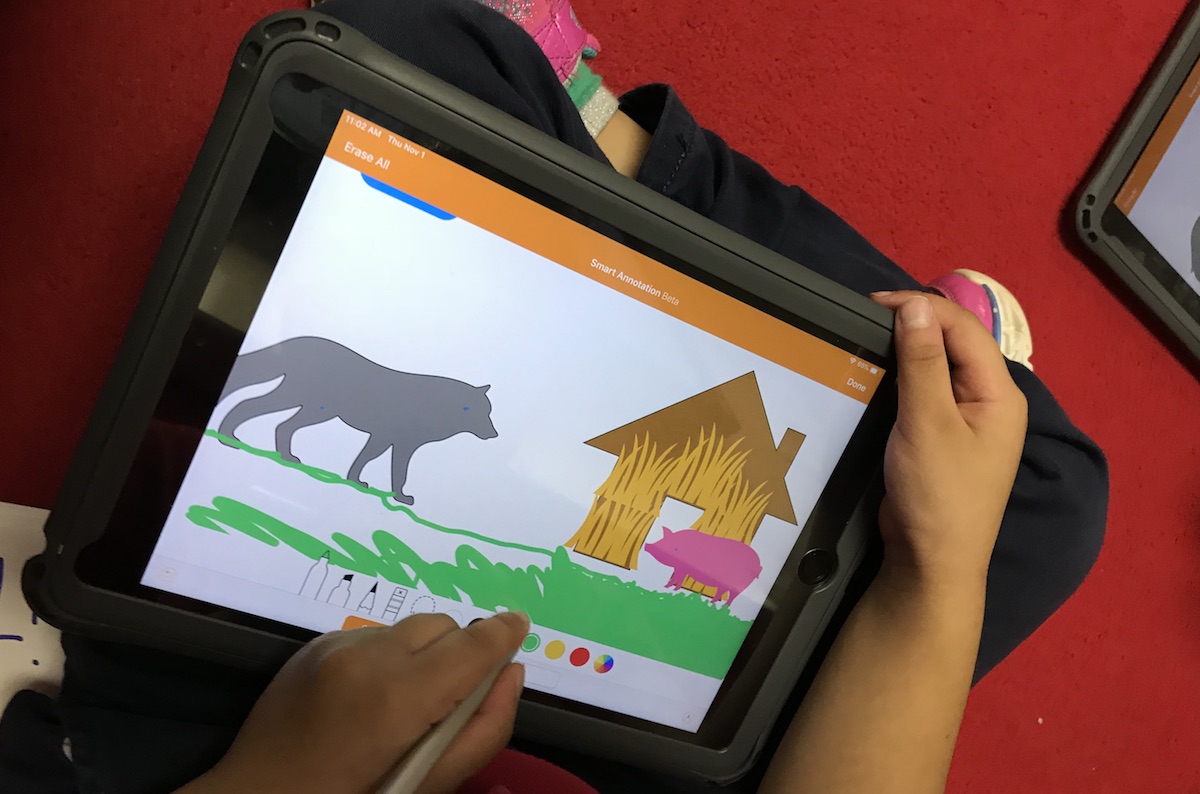 Students uploaded their pictures to their WriteReader books. Then they used the new callouts feature to write the wolf's repeated phrase, 'I'll huff and puff.' At the end of the story, students chose to write the three pigs' well-known phrase, 'Not by the hair of my chinny chin chin.' Then students wrote a retelling sentence describing this part of the story. In this book study, we also focused on the new vocabulary word, 'sturdy.' Students were instructed to incorporate this vocabulary word into their book to demonstrate understanding of its meaning.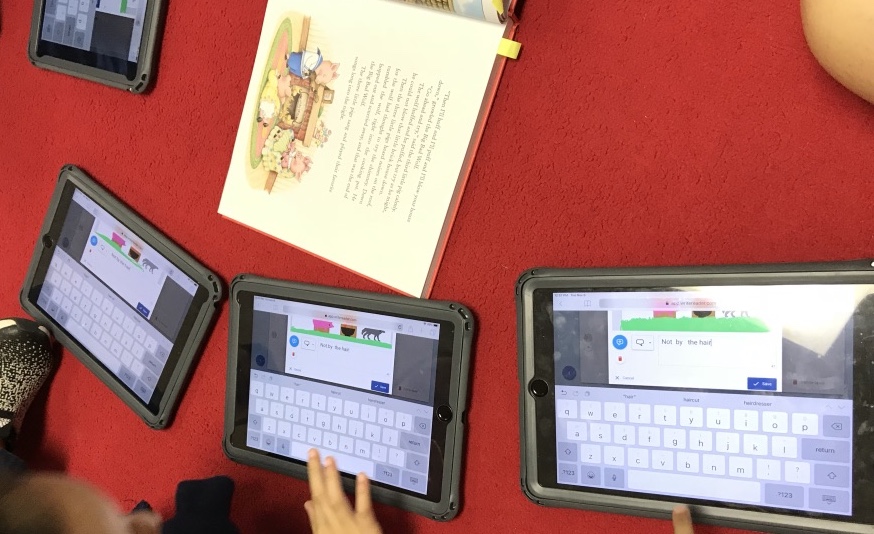 Once the illustrations and content were complete, we used the audio recording feature to read our stories and practice our speaking skills. Students were able to use their illustrations, written sentences, and the speech bubbles as supports when creating their audio recording.
Student Engagement and Learning
The children's learning process and engagement throughout the retelling and book making was amazing. Students were motivated to color and illustrate their pictures to use in their WriteReader books. They enjoyed listening to their audio recordings to hear themselves retelling the sequence of events from the story in complete sentences. They were thrilled to flip back and forth through the pages of the book that they created and were so excited to see that it looked like a real book.
You could extend the learning by asking students to design their own sturdy house for the pigs. Students could use the same template in Pages used to create their illustrations and also choose new images to add to their house. They could also use makerspace materials to create the house and take photos of their projects to be incorporated into another book.
Students loved their finished digital books on the WriteReader bookshelf and were proud to share them with peers, friends, and family. Check out one of our completed books here.