By Janie Hachen, second grade teacher at Cottonwood Elementary in Andover, Kansas.
I am always looking for fun ways to engage students in reading and especially writing. Sometimes students love to read and tell about books, but it is harder to get them to type or write their thoughts. A couple years ago I discovered the amazing benefits of this fabulous web based program called WriteReader! I was thrilled that it is completely free to teachers! I introduced it to my students and demonstrated the amazing way they can author their own digital book or even copy it in paperback form. They also can record themselves reading each page! They loved it right away and so did I! It was a great way to engage them! I was hooked and so were my students.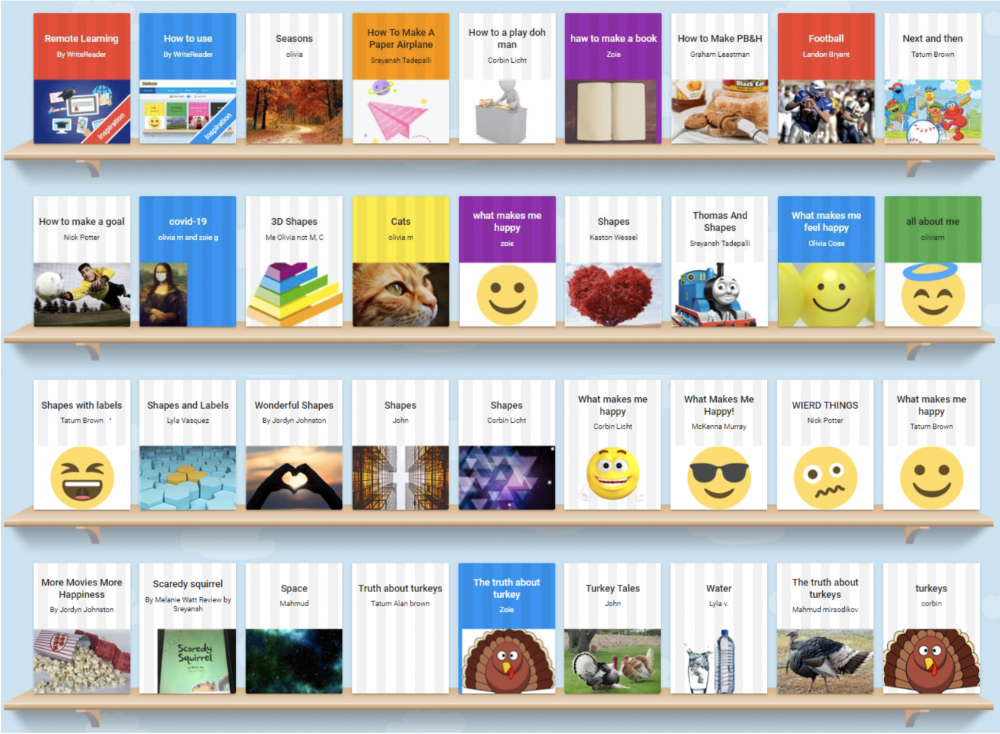 Writing is a great way to relieve stress and share thoughts
Now it is two years later and I am observing this year's class even more engaged in writing their thoughts down during this stressful time full of uncertainty. When we left for Spring Break on March 13th we didn't know that would be the end of learning together within the actual school building. We had to switch gears to a continuous home learning plan that many Kansas teacher leaders helped to organize. As I scrambled to plan for remote learning I had to decide what platforms would be the most beneficial for my students and their families. WriteReader was definitely on the top of my list along with Seesaw. My students are comfortable with these platforms and I knew this would help them be able to express themselves. Writing is a great way to relieve stress and simply share what you want to say or need to say.
We might have to be apart, but we are still together
It has been a smooth transition into home learning with these platforms. Students write within Write Reader each week and one of the great features of this platform is how it easily uploads as a link into Seesaw. Seesaw is our home learning journal or digital portfolio. We also use the Seesaw blog feature. Students have been sharing books and commenting on their classmates books. It has been great to get a feel for what they are thinking or how they are feeling. It is also a great way to keep them connected while we are apart. It hasn't been hard to get my students involved in writing. They are writing about a number of things like feelings, how to books and even writing about facts we should know about the Covid-19 virus. You can see by these full class bookshelves that they are loving WriteReader! I am always happy to share my love for WriteReader and how it can easily work with Seesaw! It has really made an impact on my class and on myself as a teacher. We might have to be apart, but we are still together within these platforms!