By Noelle Chung, Pre-K Teacher, Knollwood Elementary School, Salisbury, NC
Like many preschool classrooms in the spring months, my classroom became filled with crawling creatures and growing science experiments! This year my Pre-K students observed the lifecycle of the darkling beetle and the painted lady butterfly. We utilized WriteReader to co-write a class book to show where our butterflies would fly to once it was time for their long-awaited release. 
One of our pre-kindergarten goals is for students to write to convey ideas and information. WriteReader provides us a platform for students to share their ideas and writing in developmentally appropriate ways.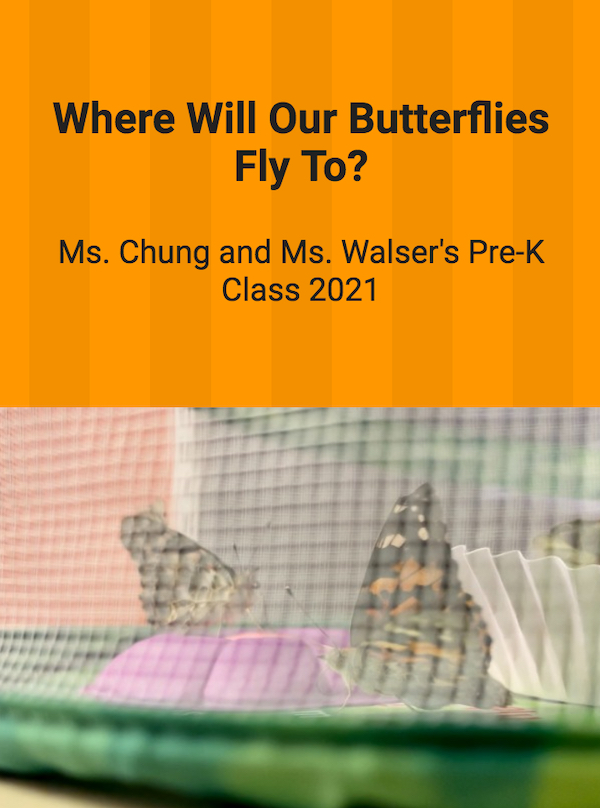 Getting Started
Once we had learned all about the life cycle of a butterfly and our caterpillars had gone into their chrysalis, students began sharing their thoughts about what they thought the butterflies would look like and what we would do with them once they emerged. We sat down together in small groups and took turns sharing where we thought the butterflies would go. We had previously been using WriteReader for a nonfiction book, but this time around we wanted to create an imaginative fiction story.
After everyone shared their ideas, it was time to illustrate the pictures for the story. Students used oil pastels and paint sticks to illustrate a setting for their butterfly. Each student attached a butterfly cutout to their setting to make it appear as if the butterfly was truly flying into the picture!
Students wrote their names on their pictures and also had the opportunity to write additional words. Some students chose to sound out the word "butterfly" on their page.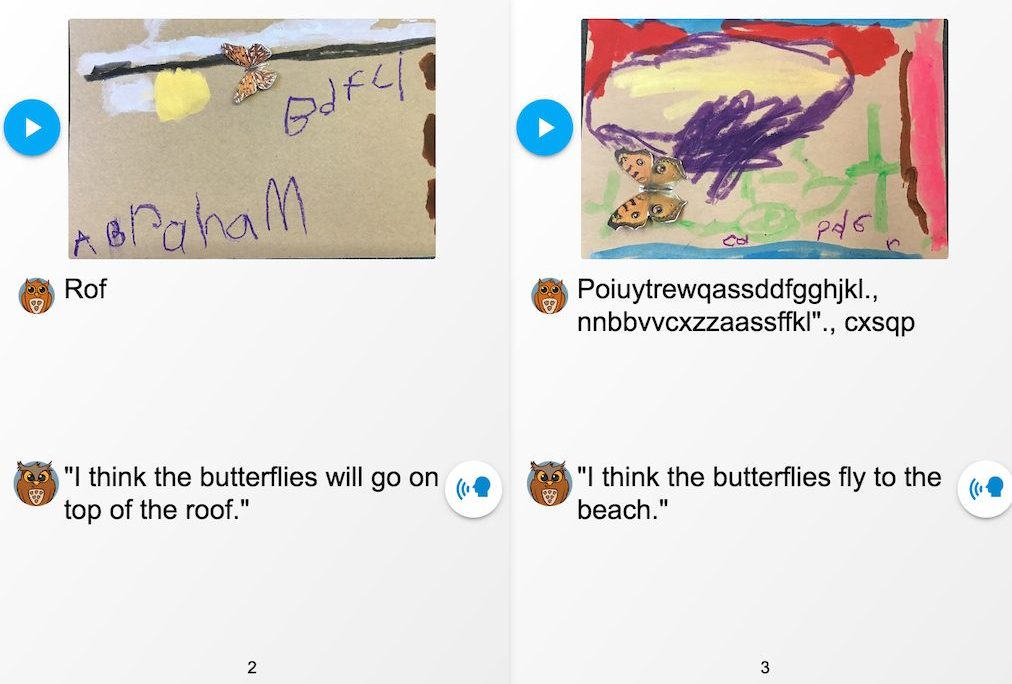 Adding Illustrations, Audio Recordings, and Writing
Each student had one page in our WriteReader book. First, students used the iPad camera to take a picture of their illustration and add it to their page. I gave students a sentence starter as a support for their recording. Students recorded their sentences starting with "I think the butterflies will fly to…" Then, I asked students to use the keyboard to add their words to their page.
My students were all in various stages of writing words as you can see on the pages. Some students sounded out multiple sounds in words. Some students focused on initial sounds. Some students used random letters to represent their words. Although the pages all look different, they were all meaningful because each student got to be the author and illustrator of their own page in our book. Later, I added text below my students' writing to quote what they spoke in their recordings.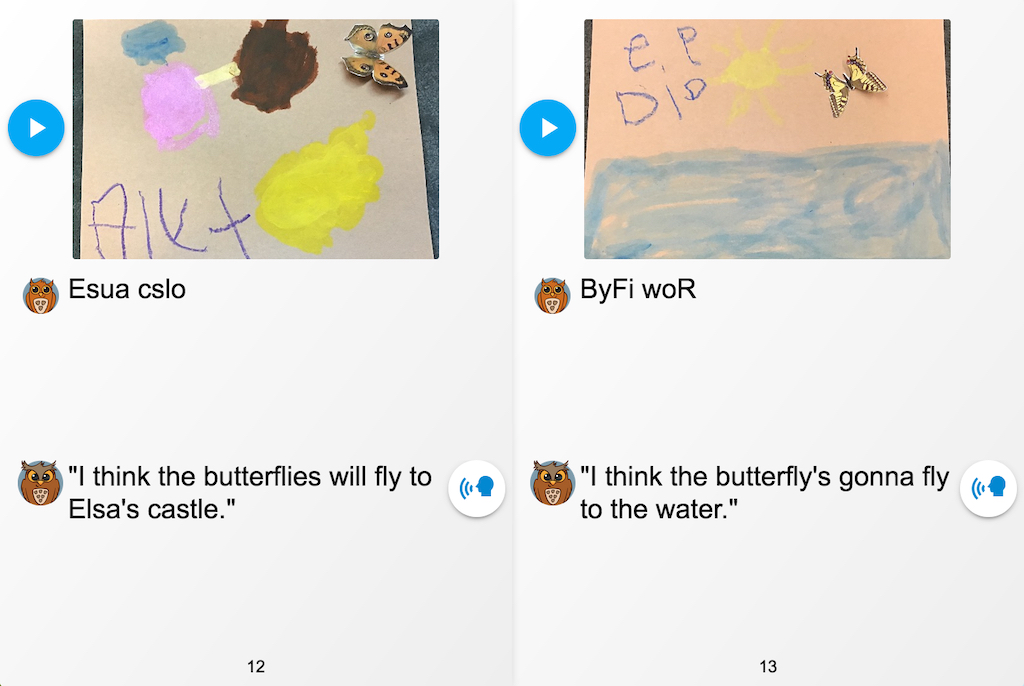 Butterfly and Book Release
I shared our WriteReader book with my students before we released our butterflies. They all got to hear and see what each other came up with. With proud looks on their faces, they looked to each of their classmates as they recognized each others' voices on the pages. It was clear to see by their excitement the importance of showing our early learners that they can be authors and illustrators with meaningful thoughts and voices to share.