We have added 20 new Halloween images just in time to inspire spooky writing for your students.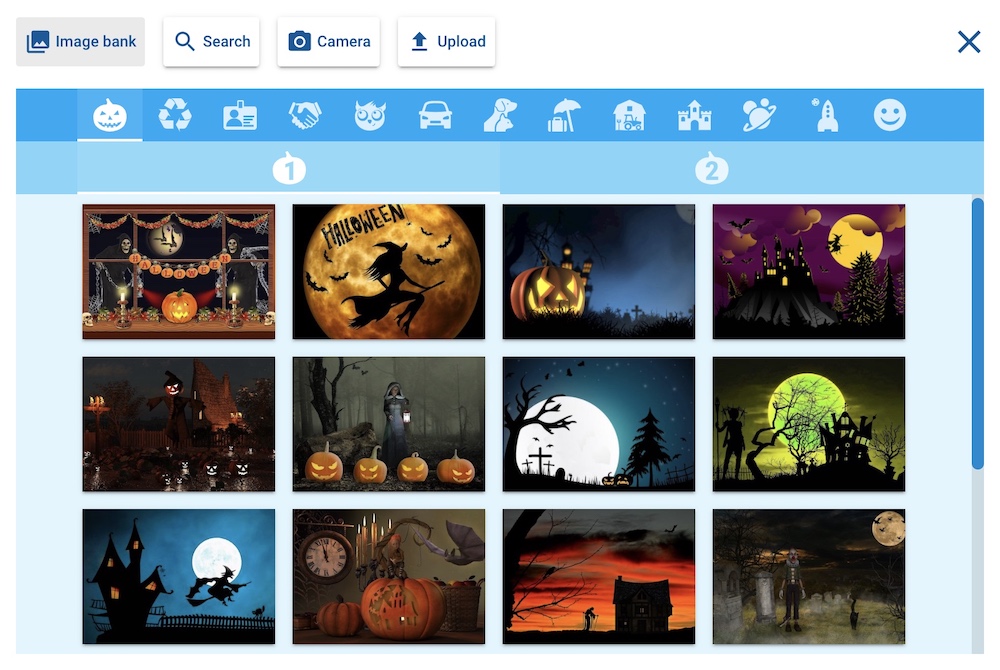 Here are 8 writing prompts that will help scaffold students writing.
What is the scariest thing that you have ever experienced? What makes it so scary?

What was the best Halloween costume you have ever had? Write what made it so special.

What was the best Halloween you ever had? What made it great? 

Explain Halloween to someone from another planet, who has never heard about the celebration. 

Write an how-to book on how to create a jack-o-lantern!

Would you spend a night in a graveyard or haunted house for $100? Why or why not?

Create and describe your very own monster. What does it look like? What's its name? What's its most scary feature?  

Write a scary trick-or-treating story, starting from the minute the main character puts on his/her costume and finishes when he/she puts on normal clothes again. 
Tip: Create your own WriteReader templates and share them with your students.