<![CDATA[
By Katie Gardner, @gardnerkb1, English as a second language teacher, Knollwood Elementary School, Salisbury, North Carolina, USA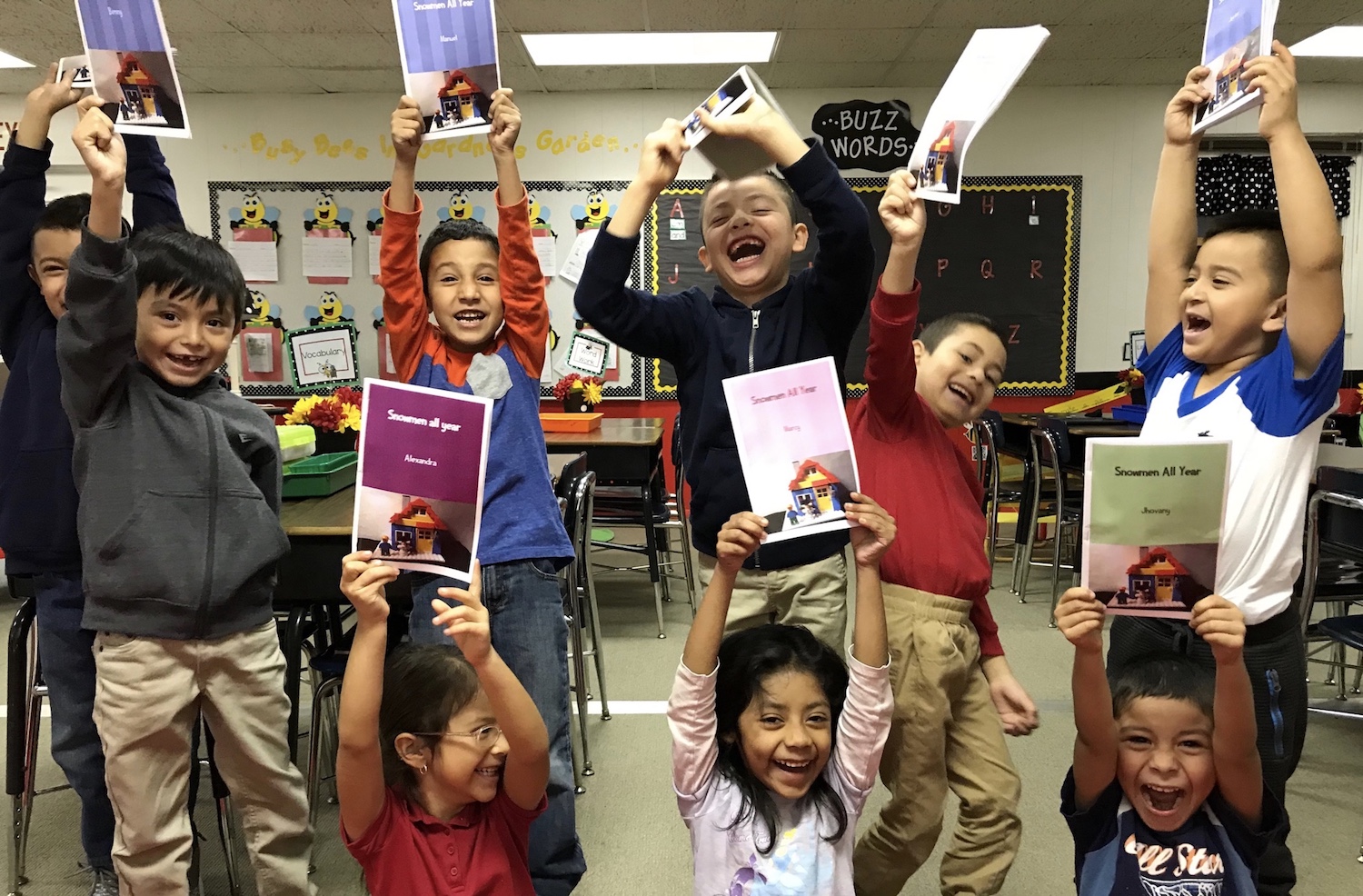 In my most recent project with my Kindergarten English as a Second Language Students, in which we used manipulatives to practice and learn literacy skills, WriteReader was the perfect program to integrate technology as well as assist in creating a lasting memory. The manipulatives we chose to focus on for this project were LEGO. My students used LEGO to practice the language domains of reading, writing, speaking, and listening as well as the literacy skill of retelling and sequencing events from a story.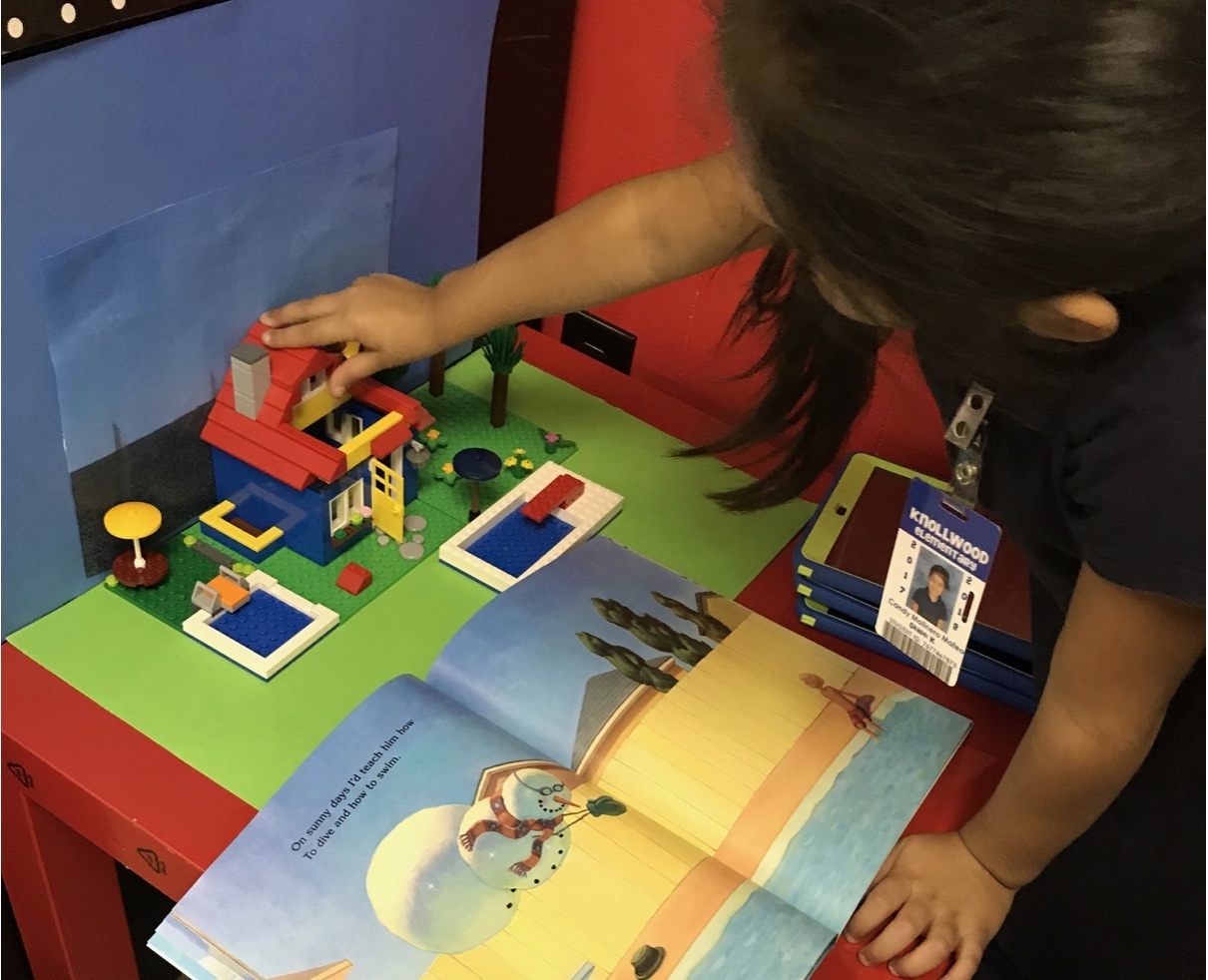 One of the LEGO projects my students completed was to retell the sequence of events from the story Snowmen All Year by Carolyn Buehner. Students paired up to build and recreate key events from the story using LEGO. Once their scene was built students used app.writereader.com to take a picture and write describing sentences about their creation.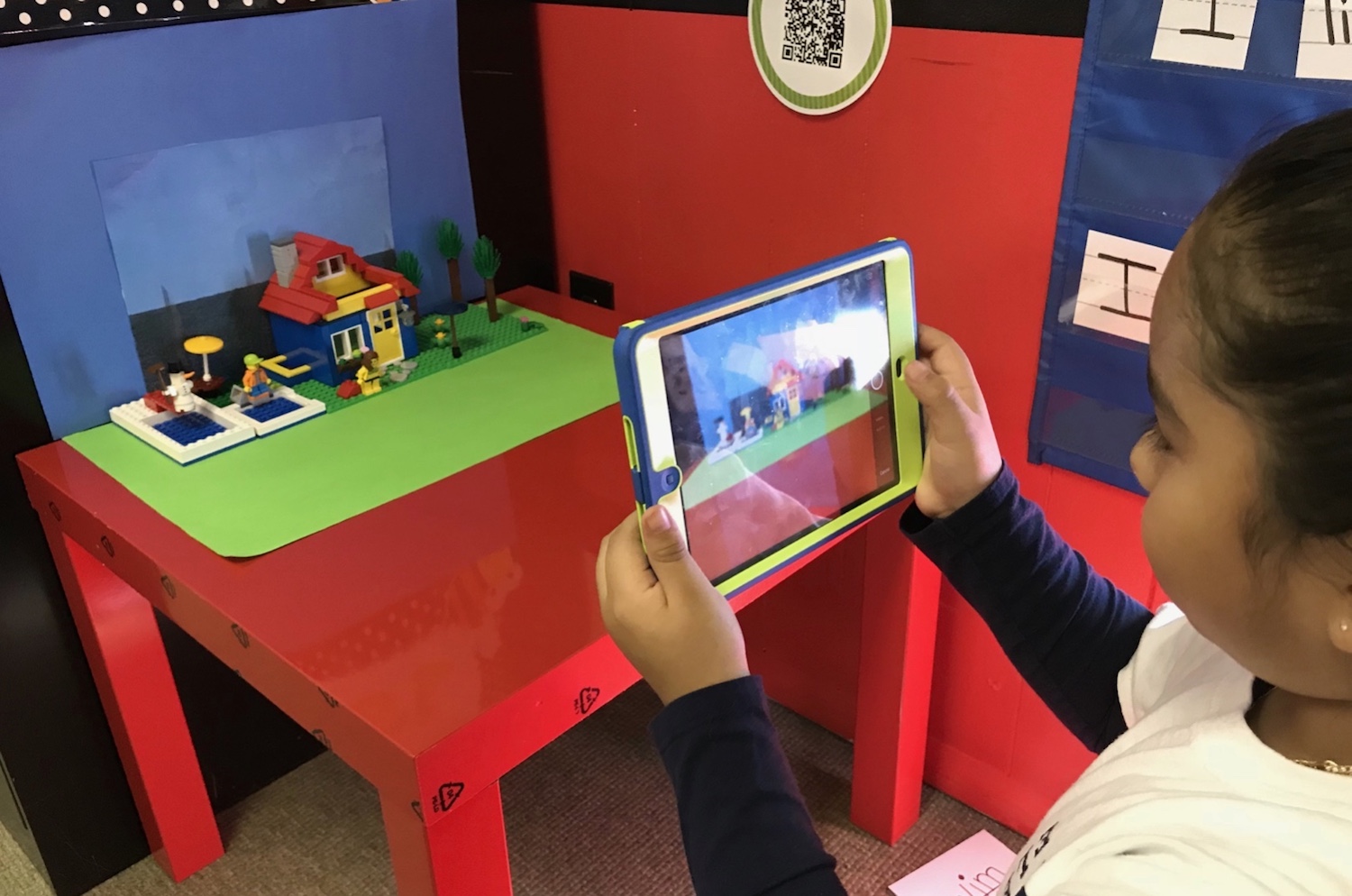 Students completed this task to recreate and write about four events from the story in sequential order using transitional words: First, Next, Then, and Last. Once students completed their digital WriteReader book they felt such a sense of accomplishment and were excited to reread it to their peers on their iPad. (Little did they know the digital books they wrote had the ability to turn into a real life book!)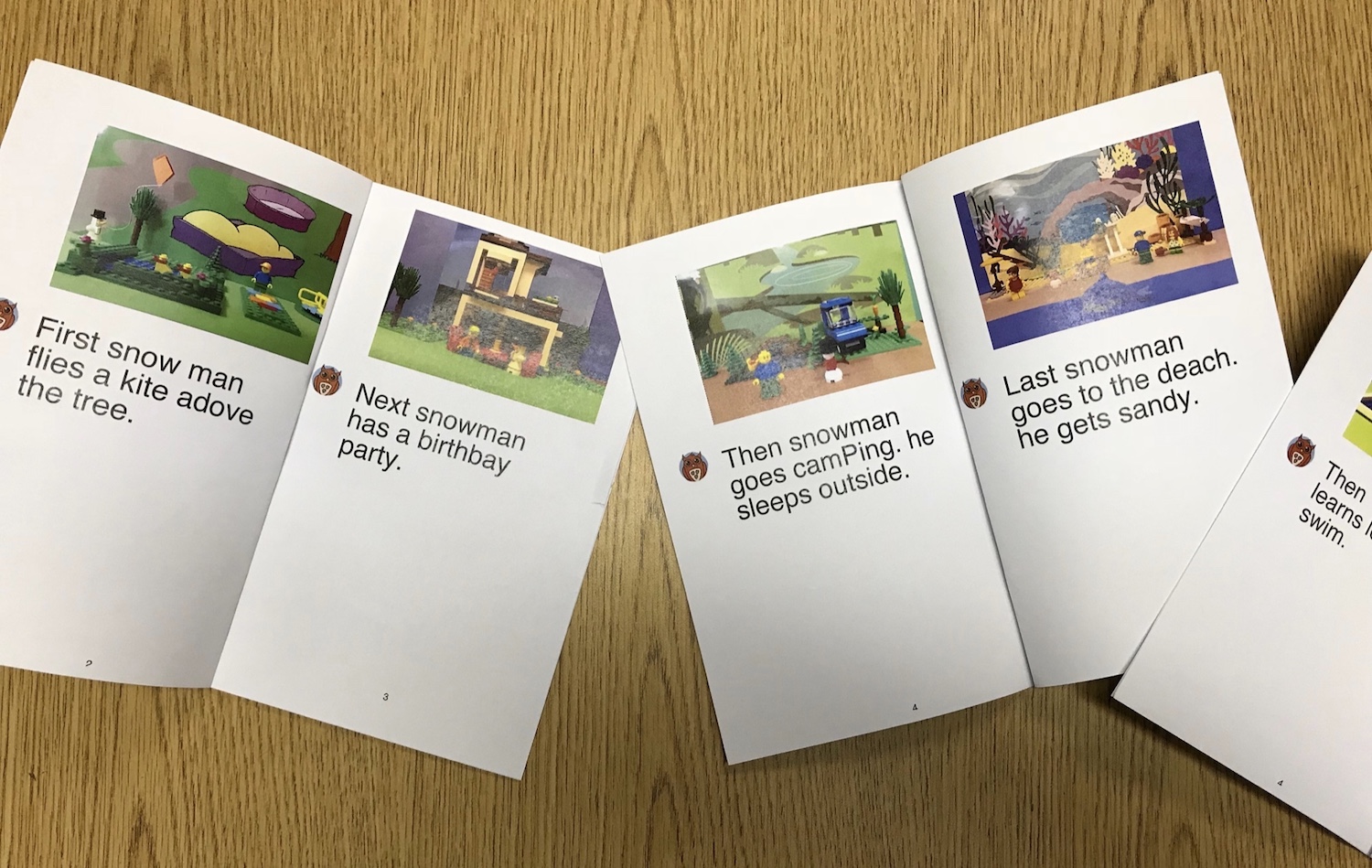 As a gift to my students I printed and made a hard copy of all of their stories to give to them before our Holiday Break. When students turned around to see their surprise they were astonished that there sitting in front of them was the book they had wrote on their iPad!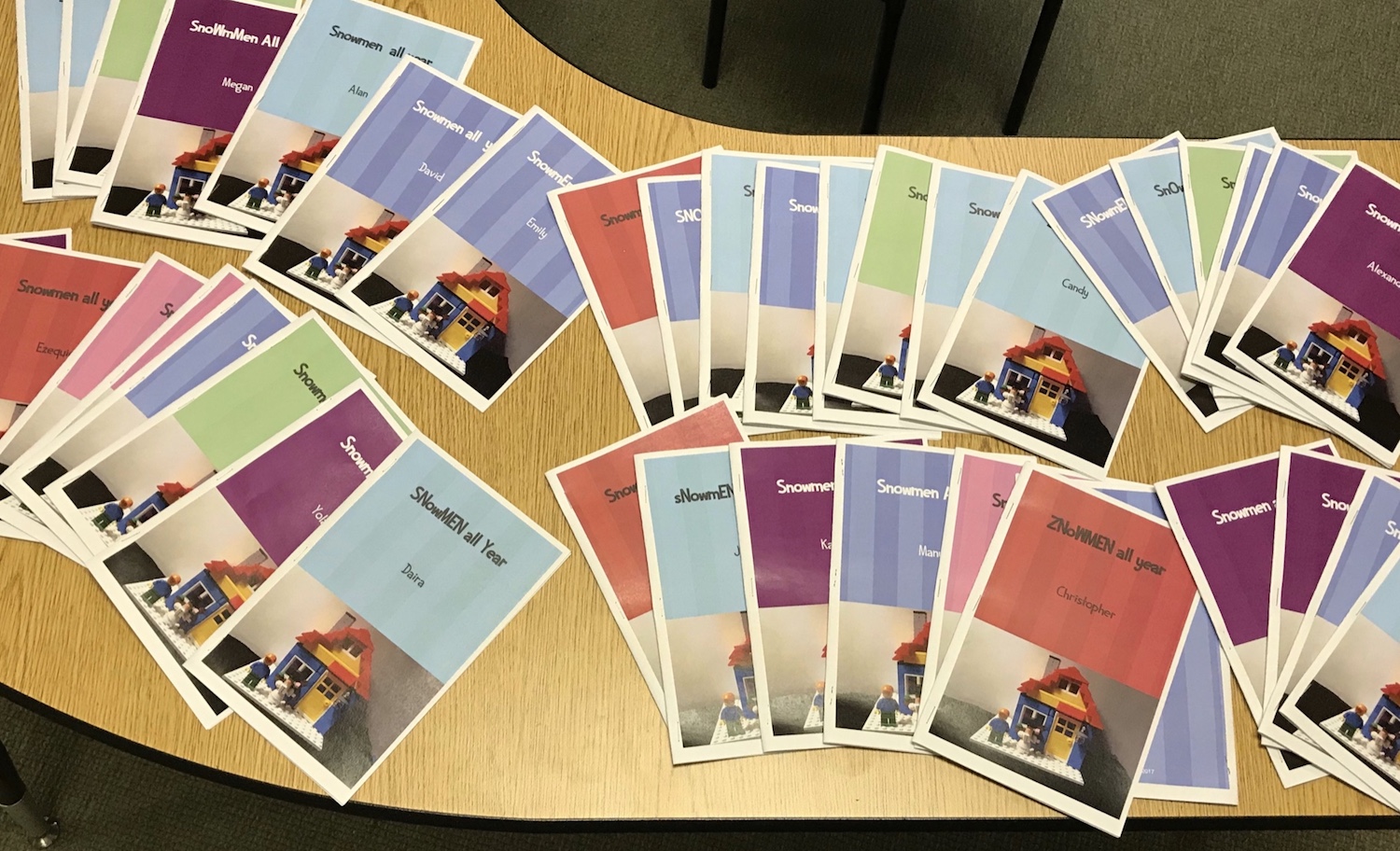 Students quickly found their stories and began reading them aloud and could not wait to take them home to show to their family and friends. I know my students will cherish their WriteReader books and remember this literacy experience using LEGO for years to come.
Get started today with your students: app.writereader.com