How do you know which images motivate students to write the best stories? Probably by asking them!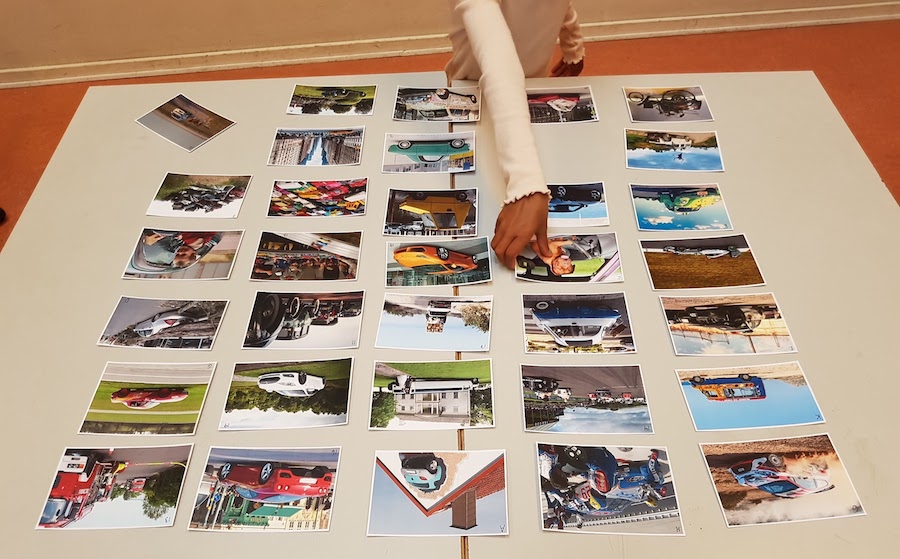 As part of making a new image bank category about cars, we decided to interview 60 students from first to third grade to help us find the best images for story creation. They were able to provide us with valuable insight into what boys and girls find most interesting and how their choices differ from each other.
Test design
To find the 20 images for our new car category, we identified more than 500 images and selected 33 that we felt would be best used for creating books in WriteReader. After selecting our 33 images, we asked 30 girls and 30 boys individually to choose five images that would help them write the best stories. To ensure that the students did not influence each other's choices, we made sure that they couldn't talk to each other until they had made their selections.
Results and findings
We ended up with a spreadsheet of 300 individually selected images and relevant knowledge about what interests young writers. The numbers showed us that students of both sexes preferred funny, silly, and fanciful images like:
a dog driving a car (most popular and selected by 37% of the students)
a stretch limousine
a gable decoration of a car breaking through the wall
a car 'dressed up' like a dinosaur
a full-sized replica of Lightning McQueen

Besides that, both sexes showed interest in action images like:
a car hit by a tree and a rock
a man who jumps over a car
a lion who ran out in front of a car
If you look at the gender choices, you will see that boys (unlike the girls) picked classic images of cars brands like Lamborghini, Tesla, Porsche, and images of racing cars.
The image bank is organized with the most popularly images first (between both boys and girls) and the picture that ranked twentieth placed last.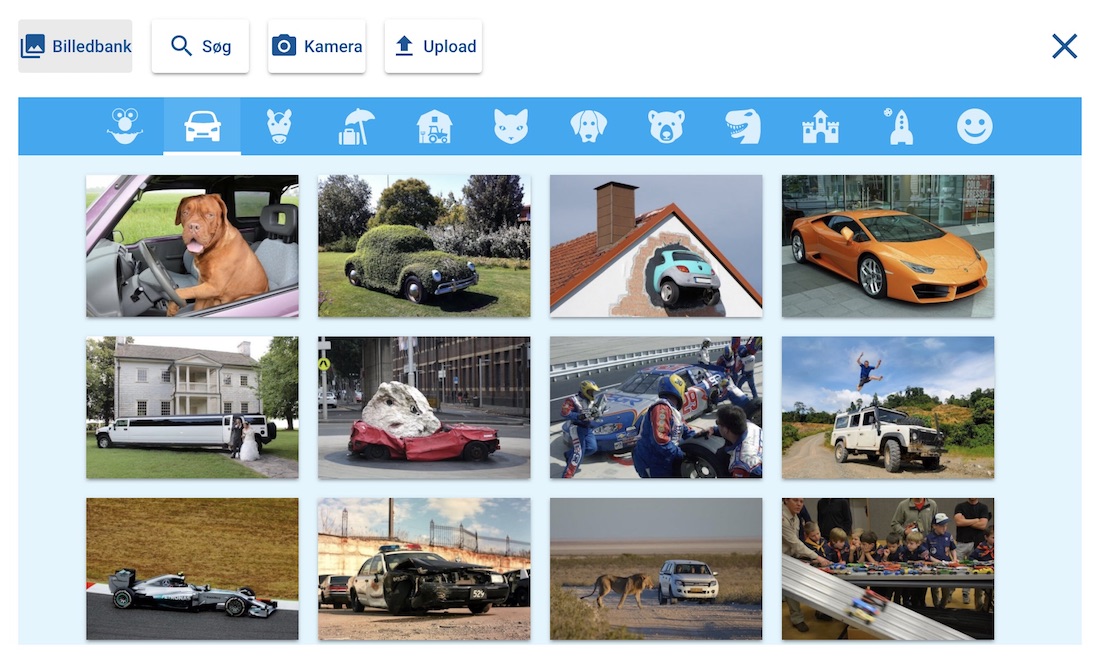 At WriteReader, we are happy to offer you and your students the 20 most popular car images for story creation as the 12th category in our image bank — and still counting. Currently, the image bank contains more than 200 images carefully selected for the purpose of motivating and helping students learn to write and read.