I love the variety of stories published by these 3rd grade authors in WriteReader!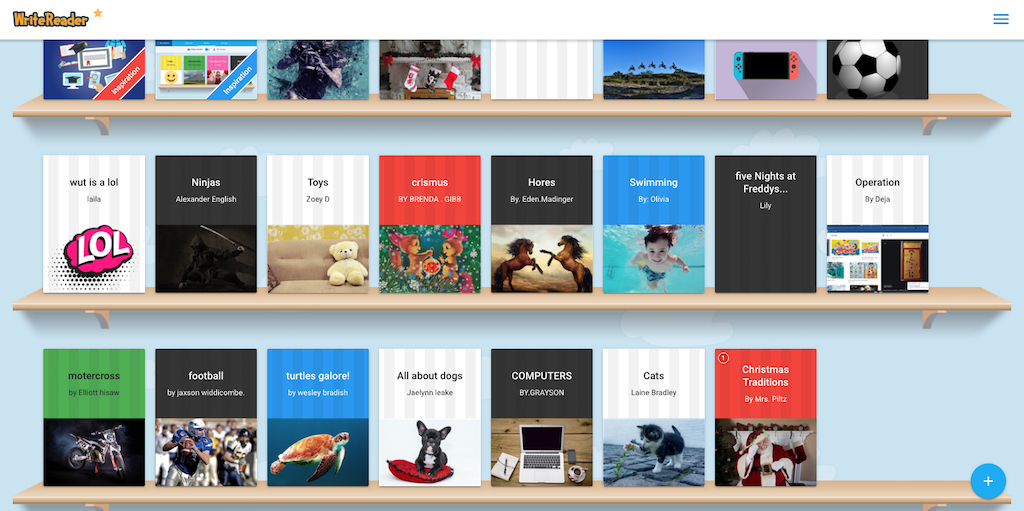 Students are so often given a specific topic to write about, yet we believe that better writers are cultivated when students are given choice in their writing. Using methods developed by The Reading and Writing Project at the Teachers College at Columbia University, students worked for several weeks on their writing. 
Tap into student interests
These 3rd grade students were asked to think of a topic they know a lot about; this could be anything (school appropriate) that they were interested in or passionate about. The key is to truly tap into student interests to motivate them to write. We then used the following prompts and steps to guide the draft writing process.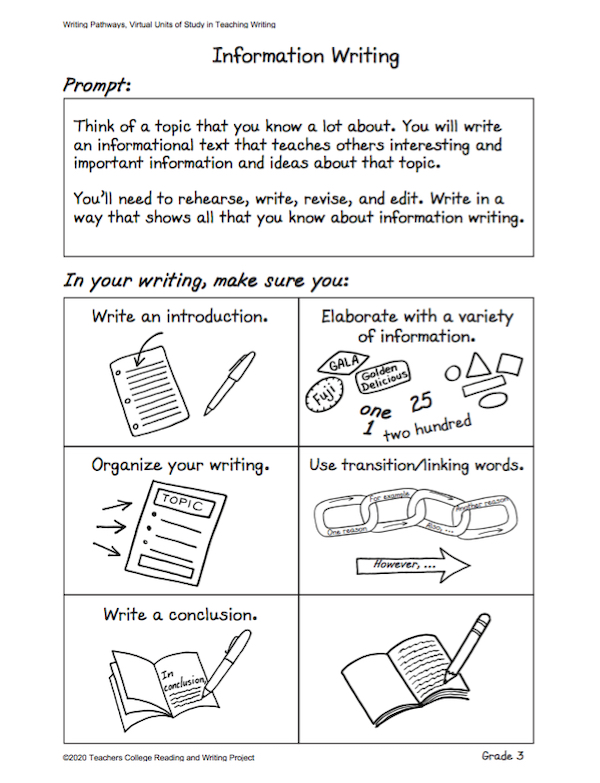 Click the image for printable 3-5 Writing On Demand Prompts and Charts from The Reading & Writing Project
Draft writing
The draft writing process was all completed on paper in writing notebooks. It's important for students to learn how to organize their writing, and starting on paper made it easy to insert additional ideas and information into their writing. These 3rd graders are still emerging in writing, handwriting and spelling skills, and putting pencil to paper for their drafts gave them the opportunity to practice. Students often sketched their thoughts onto the paper, as well. 
When drafts were complete, students were then shown the WriteReader tool to publish their stories, and they couldn't wait to begin!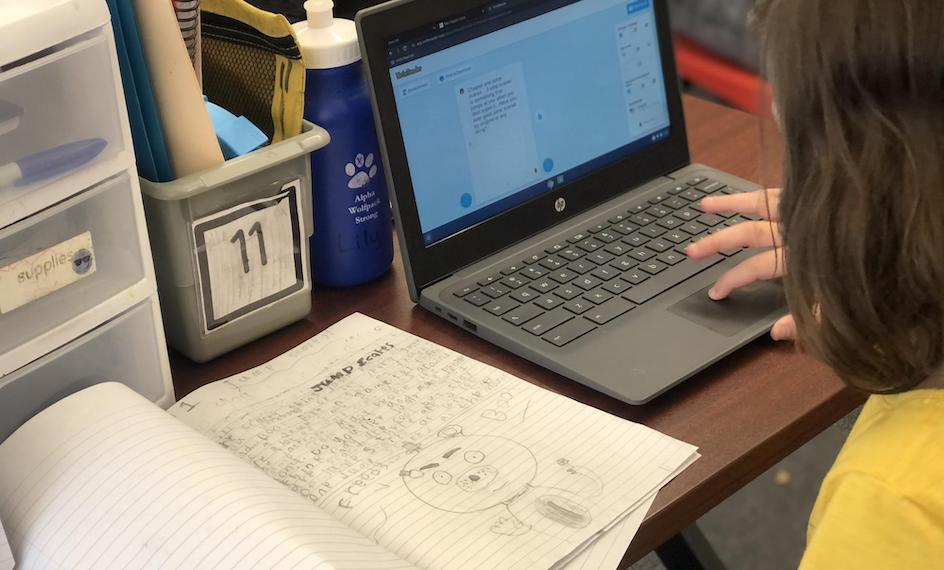 Finding matching pictures
Students utilized the image collections and safe image searches to add photos into their stories. They took special care to find pictures that matched their words, so that it made sense together. When they couldn't find an image that worked well, they used the camera in WriteReader to take photos of their writing and sketches to insert into their books.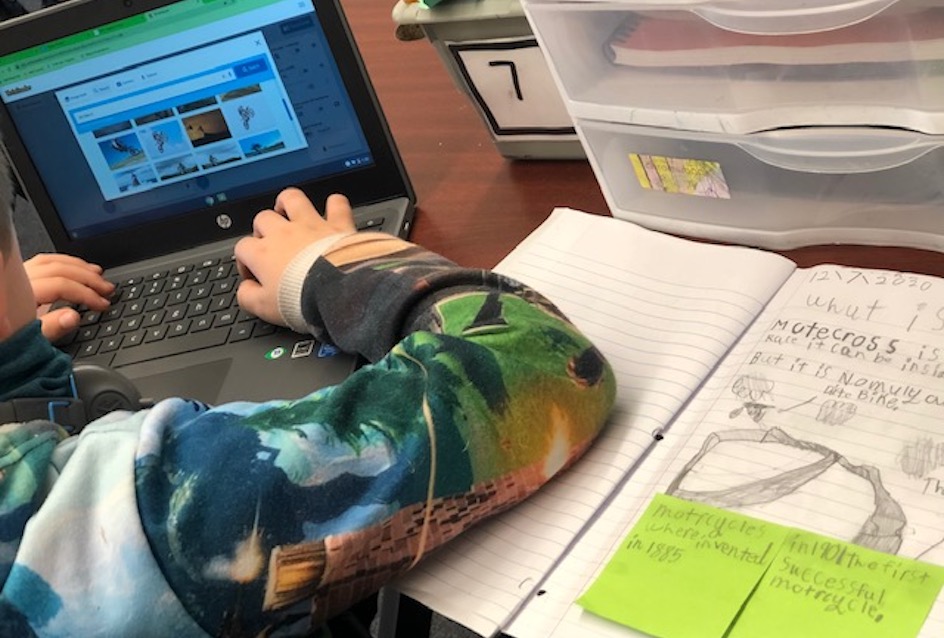 Audio recording
Students also utilized the microphone in WriteReader to read their stories. What a special treat to view the published book and hear the child read their writing, like this book about Turtles by Wesley B.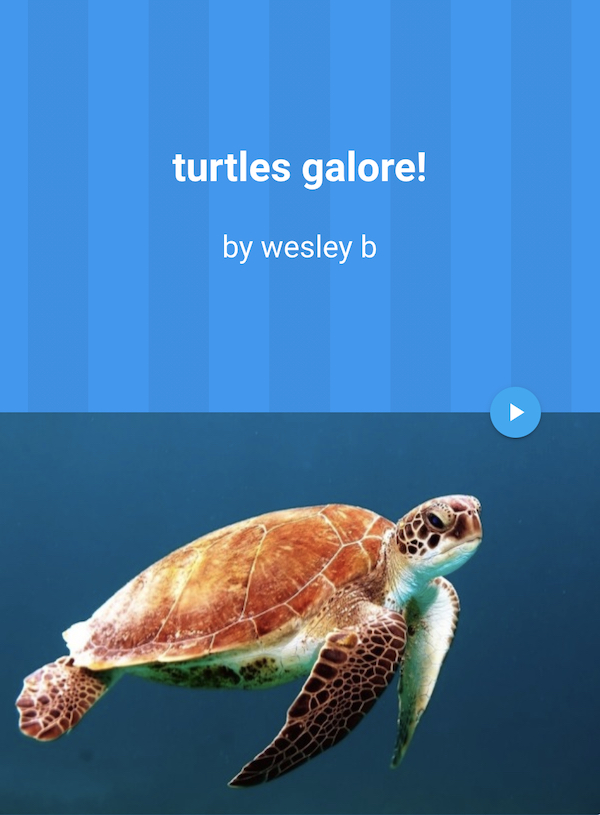 Students could view one another's books on the WriteReader bookshelf, and finished books were shared via a book link to Seesaw to be shared with families.
By Traci Piltz, Billings Public Schools K-2 Technology Integration Specialist