My name is Mariel Gomez de la Torre. I have been a virtual teacher for the last three years, and I have 30 years of experience teaching EFL (English as a Foreign Language) and ESL (English as Second Language). During COVID-19 pandemic, I created virtual expeditions around the world. My students and I visited the seven continents and as of today a total of 34 countries. In August 2021, I moved to teach ESL virtually at Summit Virtual Academy.
A virtual trip to the Kingdom of Denmark
I initially help the virtual expeditions on Saturdays as an optional activity where students could join with their families. 40-50 students from the US, Peru, and Saint Lucia joined the expeditions. My principal saw that this was a wonderful opportunity to host expeditions more frequently, and the next year he gave me two homerooms so my students could participate during school time. At the end of the year, I found out that all students improved their speaking and writing skills per their ACCESS scores.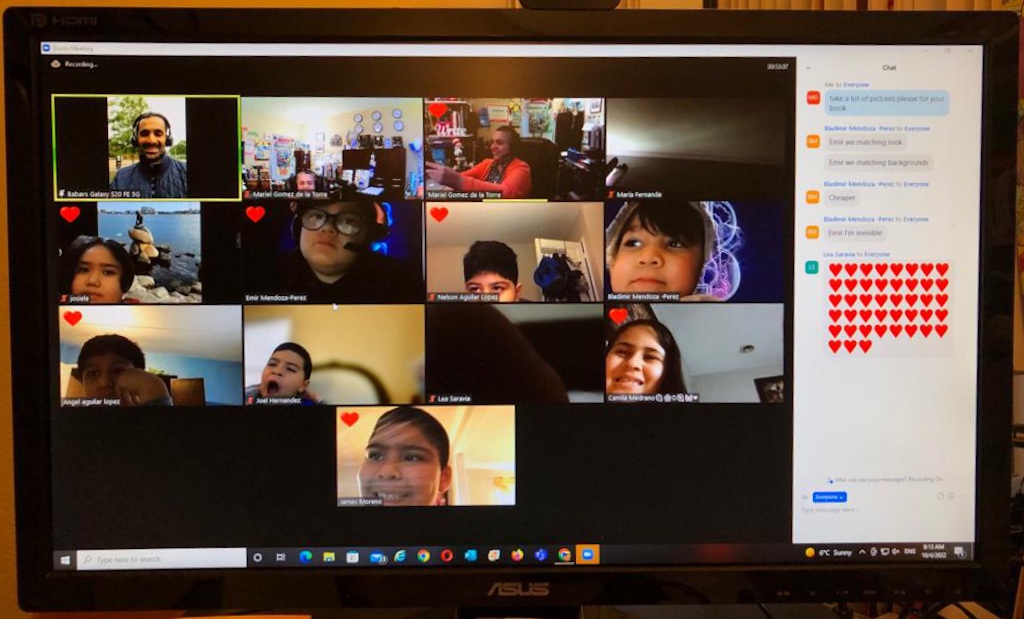 How did this happen? Well, I use an amazing web app called WriteReader. This is my third year of virtual expeditions; I have been fortunate enough to meet Mr. Babar Baig, CEO and Co-founder of WriteReader. I asked him if he could help me show Denmark to my students, and I also wanted him to see how expeditions help students. He took us on a wonderful trip through the capital of Denmark on his bicycle. My students asked amazing questions as always, but something incredible happened! One of my 7th-grade students Emir asked Mr. Baig, "I notice that the houses in Denmark are very similar to the houses in The Netherlands". We went virtually to The Netherlands for 30 minutes in September 2021 and our trip to Denmark was on October 4th, 2023.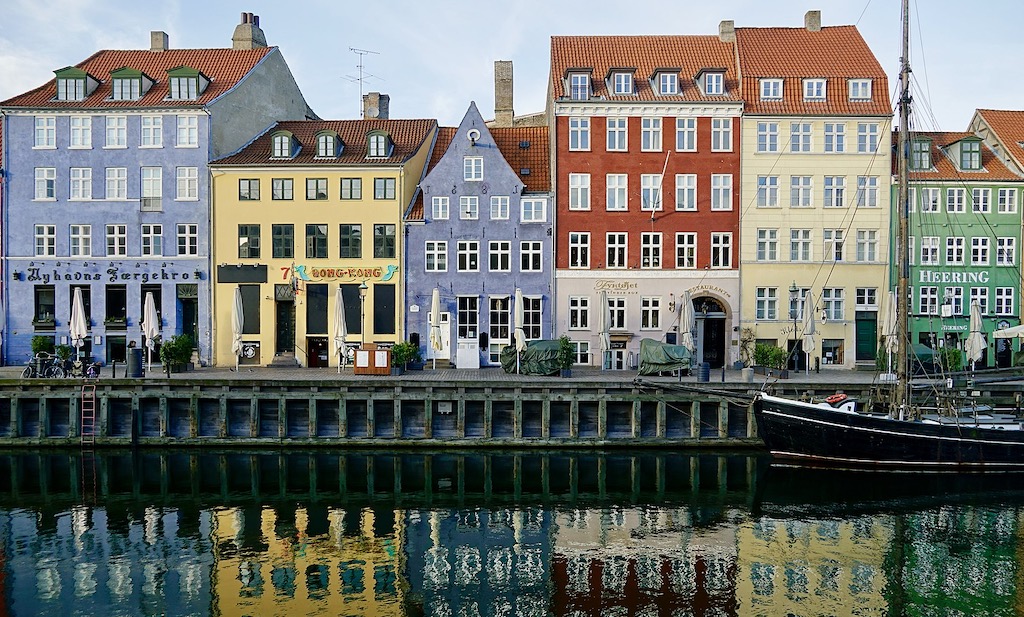 Nyhavn, Copenhagen, Denmark
My students were able to compare and contrast something that they saw two years earlier! That is the power of these expeditions!
Travel preparations
Before our trip to Denmark, my students read books about Denmark in EPIC to start building their knowledge of the country. Then, we had the virtual expedition where my students asked different types of questions according to what they saw. As I teach K-8 virtually, during my virtual expeditions everyone is together. My students understand that I cannot make separate trips for kindergarten, elementary and middle school. They have learned to follow the rules and ask questions. They have learned to be a big family. In our school, we record our lessons just in case students need to revise if something they didn't understand. My students went back to watch the recording and take pictures of the places that they like the most!
Ownership, differentiation, and excitement
Of course, the little mermaid was the best part of the trip and everyone had a picture of the little mermaid. The last part after any expedition is to write it about their experience, what they learned using WriteReader. I open my zoom every afternoon if any of my students want to come to show their progress. They edit a few times until finally they completed their books.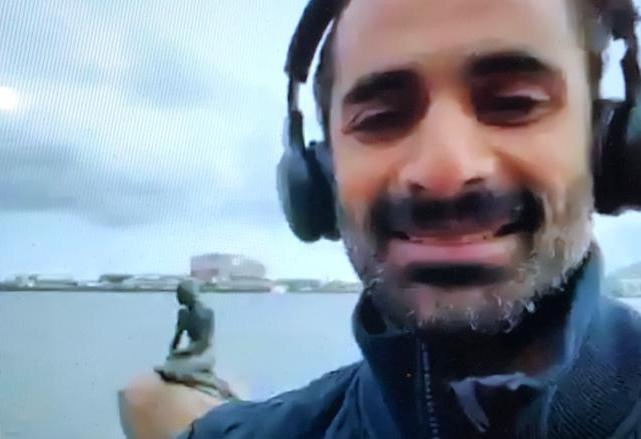 The Little Mermaid and Babar Baig
Here is what I love about this app. The app reads to them, and they hear what they write. They tell me, "Mrs. Mariel, I think I need to revise it one more time". They take ownership and pride on their books. That is something that excites me! Sometimes asking them to revise and correct is difficult for students. I believe that when they are able to listen to themselves read their work, they figure out what they need to correct. Another aspect that I am fascinated about this app is that I can differentiate for my students. My kindergarten students are able to record what they saw.
From "I can't write" to writing enjoyment
I just think this is amazing that students feel excited to write and then I invited their content area teachers, the literacy coach and Mr. Baig to listen to my students reading their books. My lowest student based on ACCESS scores wrote 8 pages. I remembered at the beginning of the year, both of them told me, "I can't write". Finally, I was able to put all their books in a reading room, so all my students were able to read their peer's books. I cannot imagine my teaching life without using WriteReader because I see how my students enjoy writing now!
Create and share students' writing
I can't wait to share my new addition to my expeditions around the world! Are you ready to excite your students in writing as I do? Just add WriteReader in virtual teaching or face-to-face school as it works in both types of teaching! I can't wait to see your creations with your students! Check out my student's work! They are so excited to be published!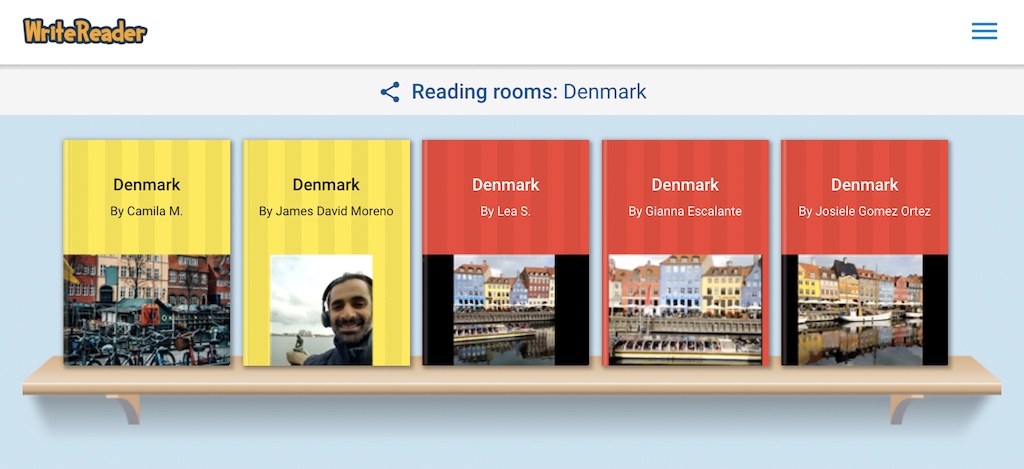 Click here to see my student's books about Denmark.
You can follow me in twitter at @MGomezdelaTorre
By Mariel Gómez de la Torre – Cerfontaine
22-23 Summit Teacher of the Year