<![CDATA[
The explanation is more simple that you might think. All you need is a device, the book authoring tool, WriteReader, and a selection of toys and a printer.
As a school holiday event the librarians Hiske Deinema and Harald Ebes from Amstelveen Library in Amsterdam invited 12 girls and 6 boys from age 5-8 to a 45 minute book creation workshop.
Preparations
In advance, the librarians collected a variety of elements that the children could use as inspiration and illustrations for their books. There was a selection of plastic figures, teddy bears, Barbies, toy cars, etc. To use as photographic backgrounds, a collection of colorful pictures books were available. There was also dress up box for children to turn themselves into different characters, take their photos, and add the pictures into their stories.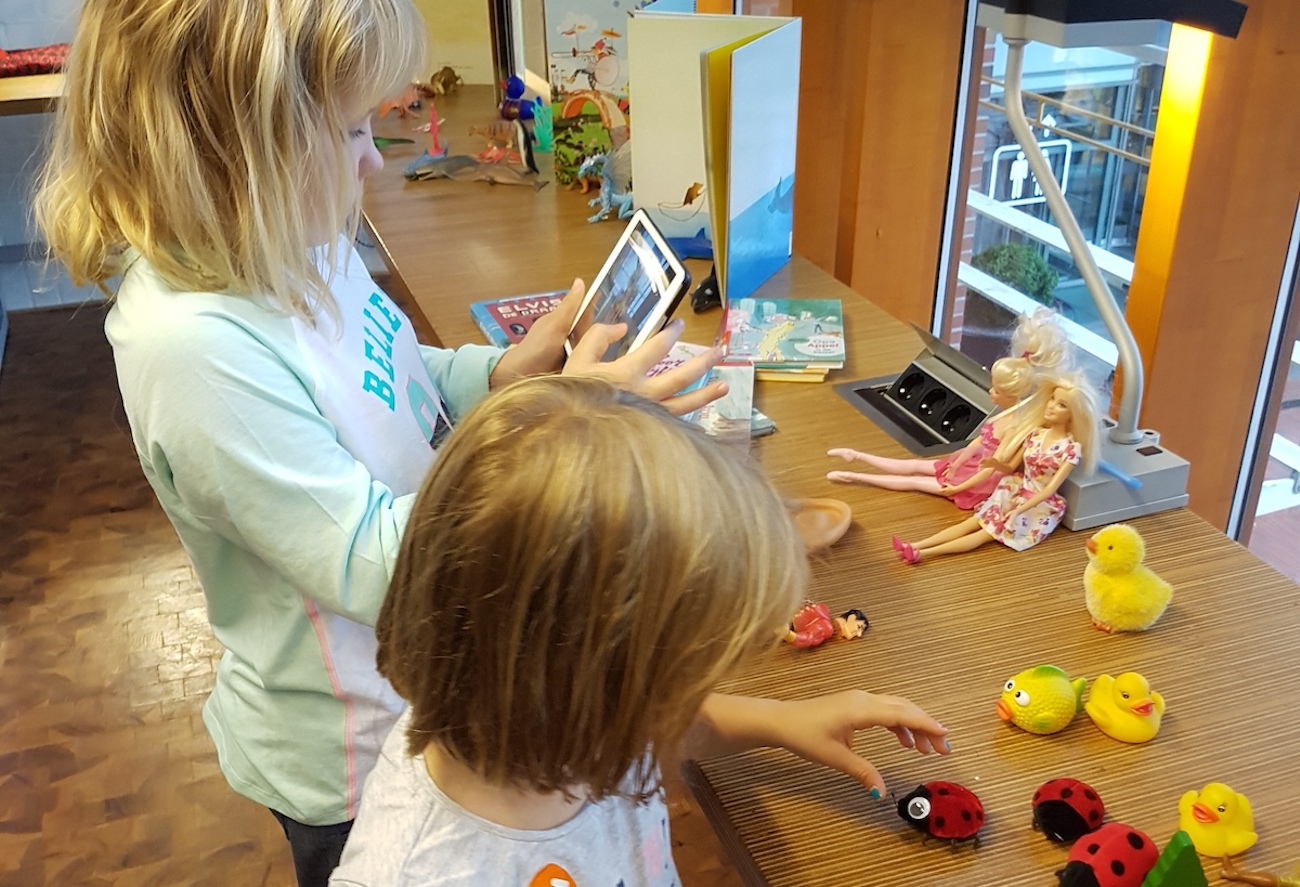 The writing phase
It was quite interesting to note how differently the children decided to be inspired. Besides the elements mentioned above, some children got inspiration from the image bank integrated in WriteReader with more than 200 images in 11 different categories to choose from.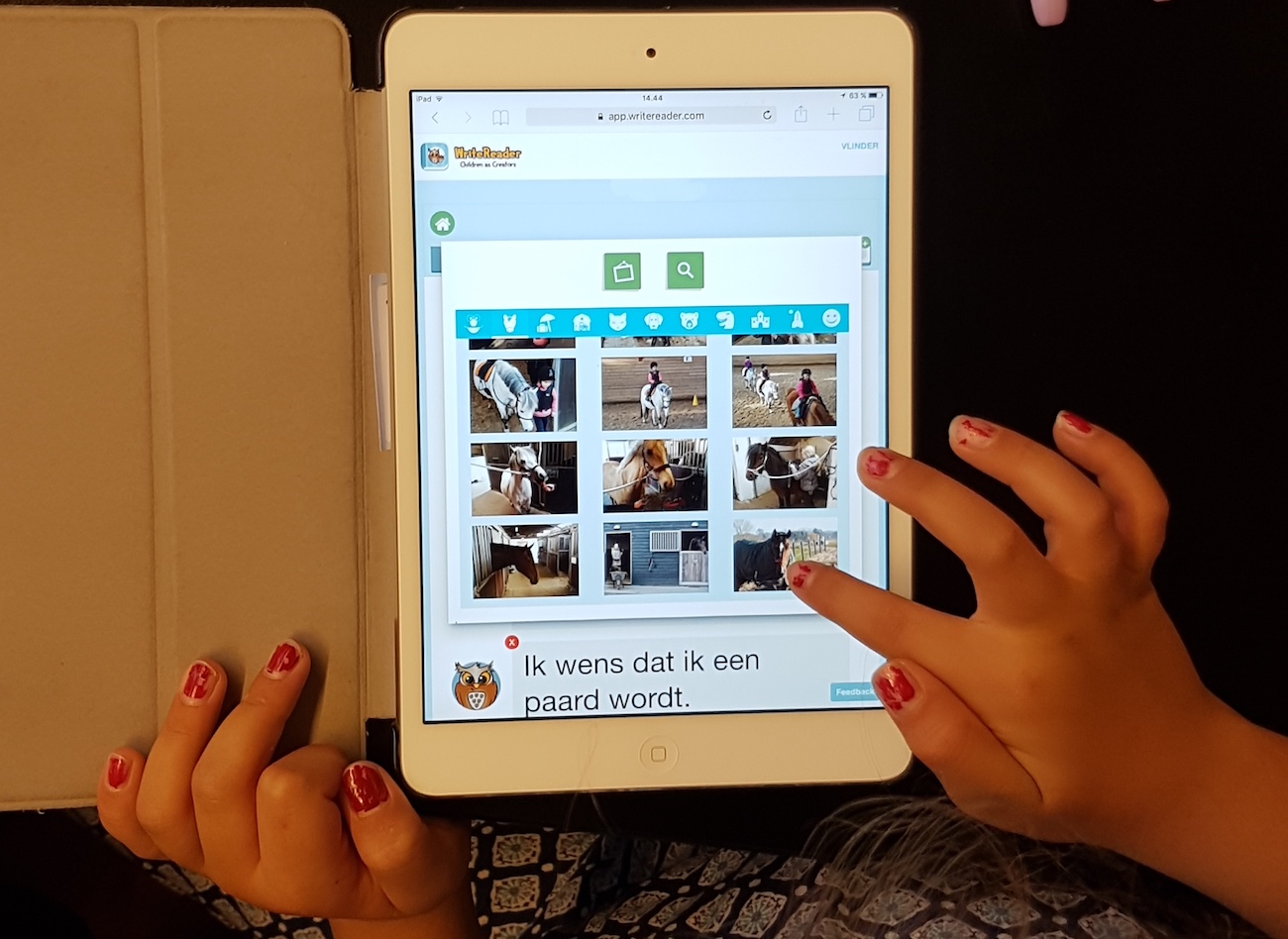 Depending on the the children's writing level, they were able to start adding photos and writing sentences along with them. The youngest and most inexperienced children made a writing attempt and told read the text aloud for an adult (mom, dad or a librarian), who wrote it the conventional way just below. Then the text could be read and understood by others and the author have the opportunity to compare and learn from the conventional writing. The most experienced writers just went on and immersed themselves in their writing.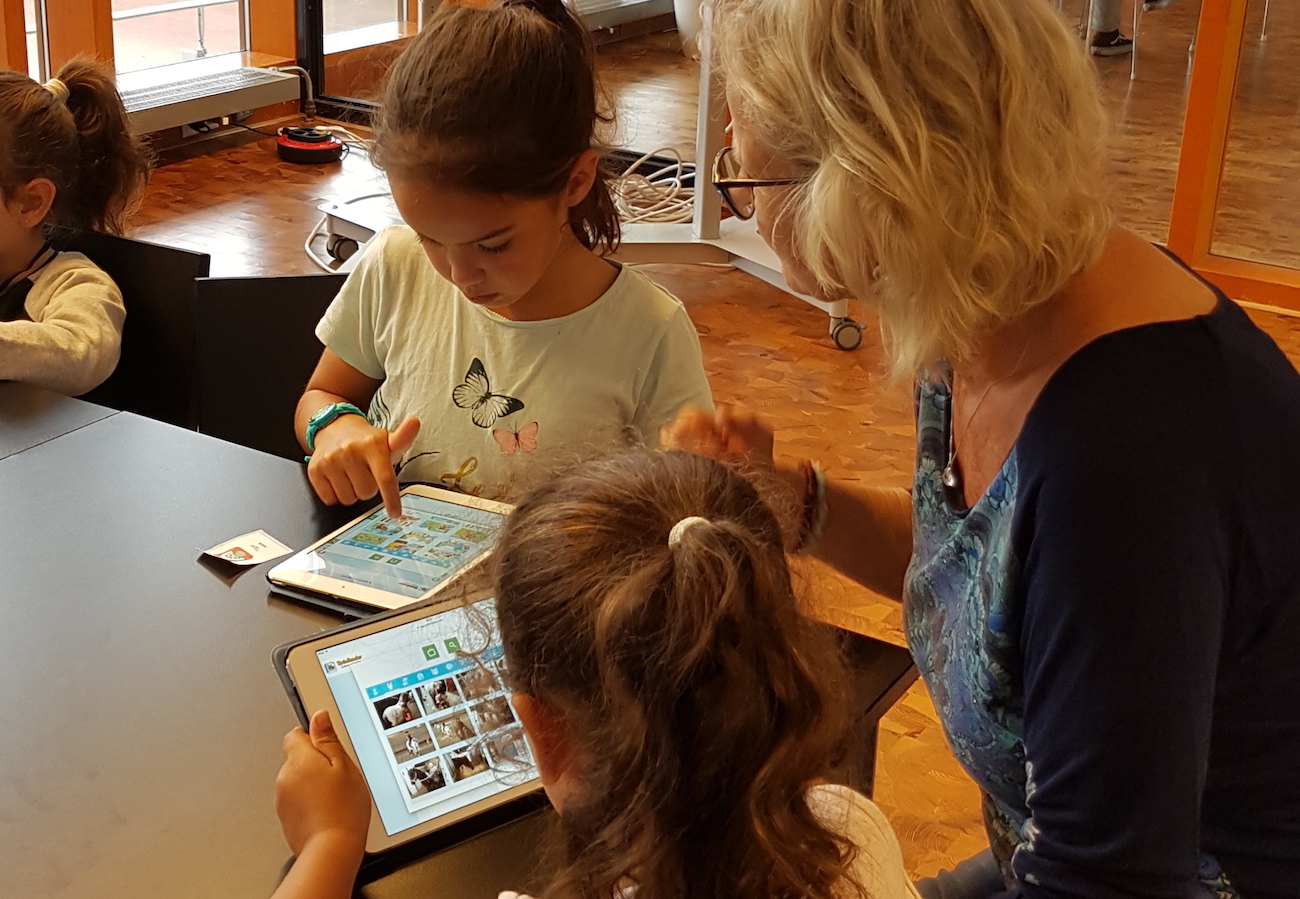 Printing
Finally the books were printed and stapled as small booklets, and the children could bring their books home, show them proudly to friends and family, and put them on their bookshelves besides books by other published authors.
All in all the workshop ended up with 18 different and personalized booklets with a page number ranging from 4-10 pages about space, robots, cats, dogs, horses, dinosaurs and Barbies.