Babies love to play peek-a-boo. They giggle and giggle and never seem to get tired of it. When children are a bit older, they enjoy the game of hide-and-seek. Parents have played these games with their children for generations.
Lift-the-Flap Books
Due to the timeless and fun nature of these games, lift-the-flap books have always been popular too. Think of the book,
Where's Spot?
(and numerous others that followed) by Eric Hill. This book was first published in 1980 and is still a favorite of many children.
Young learners can easily create lift-the-flap books from their WriteReader creations once they are published and printed. All they need is some construction paper, pencil crayons, scissors, glue, and a bit of imagination. No color printer? No problem! The flaps can add color, and the children can use pencil crayons to color the images.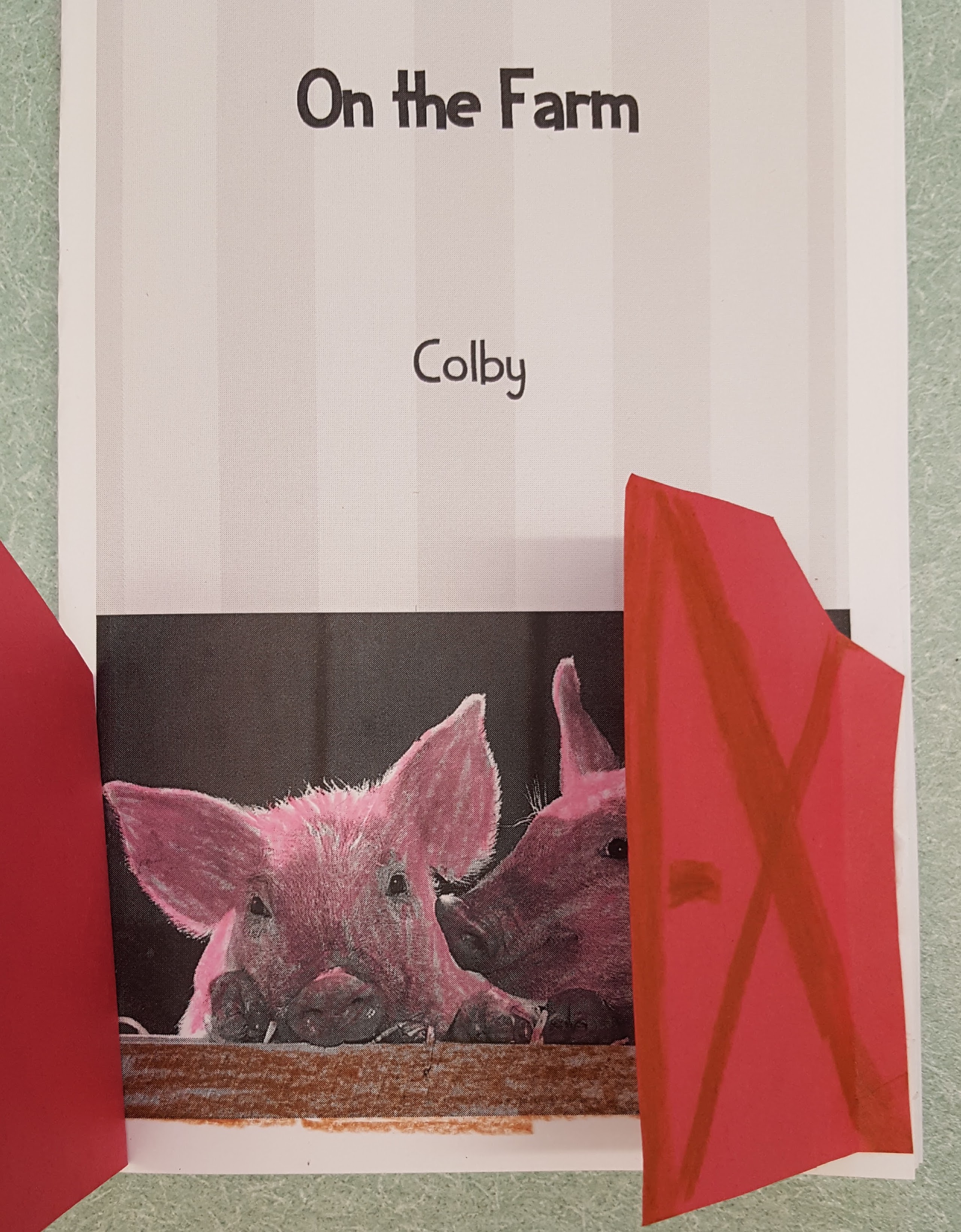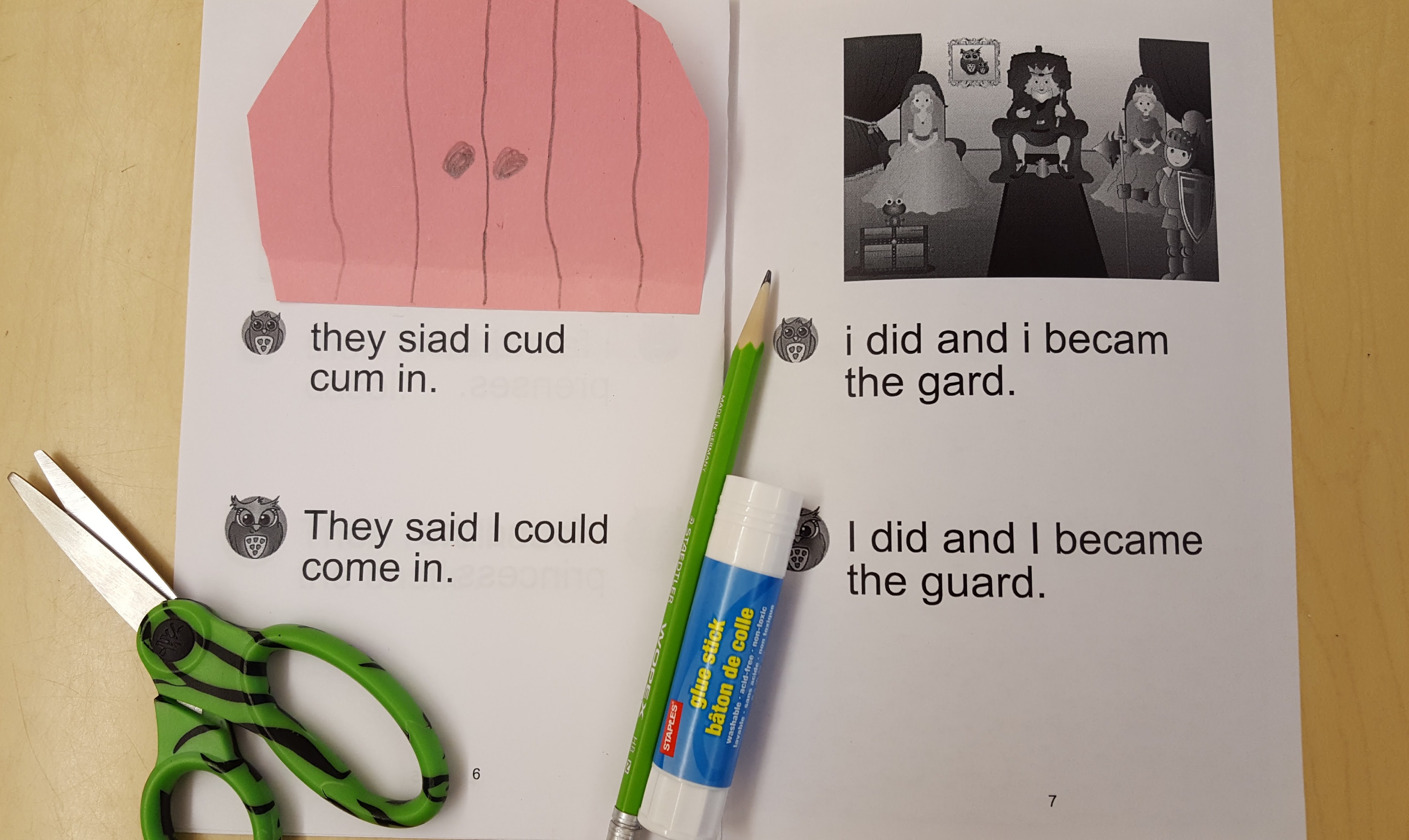 Animal Habitats and Adaptations
Lift-the-flap books can be used across the curriculum. For instance, in a science unit, these students were learning about animal habitats and adaptations. They created non-fiction booklets that were a representation of their learning. They wrote the facts they had learned and were expected to spell keywords from the unit correctly since they were in their word bank. In one example, a student created a book about bear hibernation and used a flap to show a rock or a bush that hides the bear's den.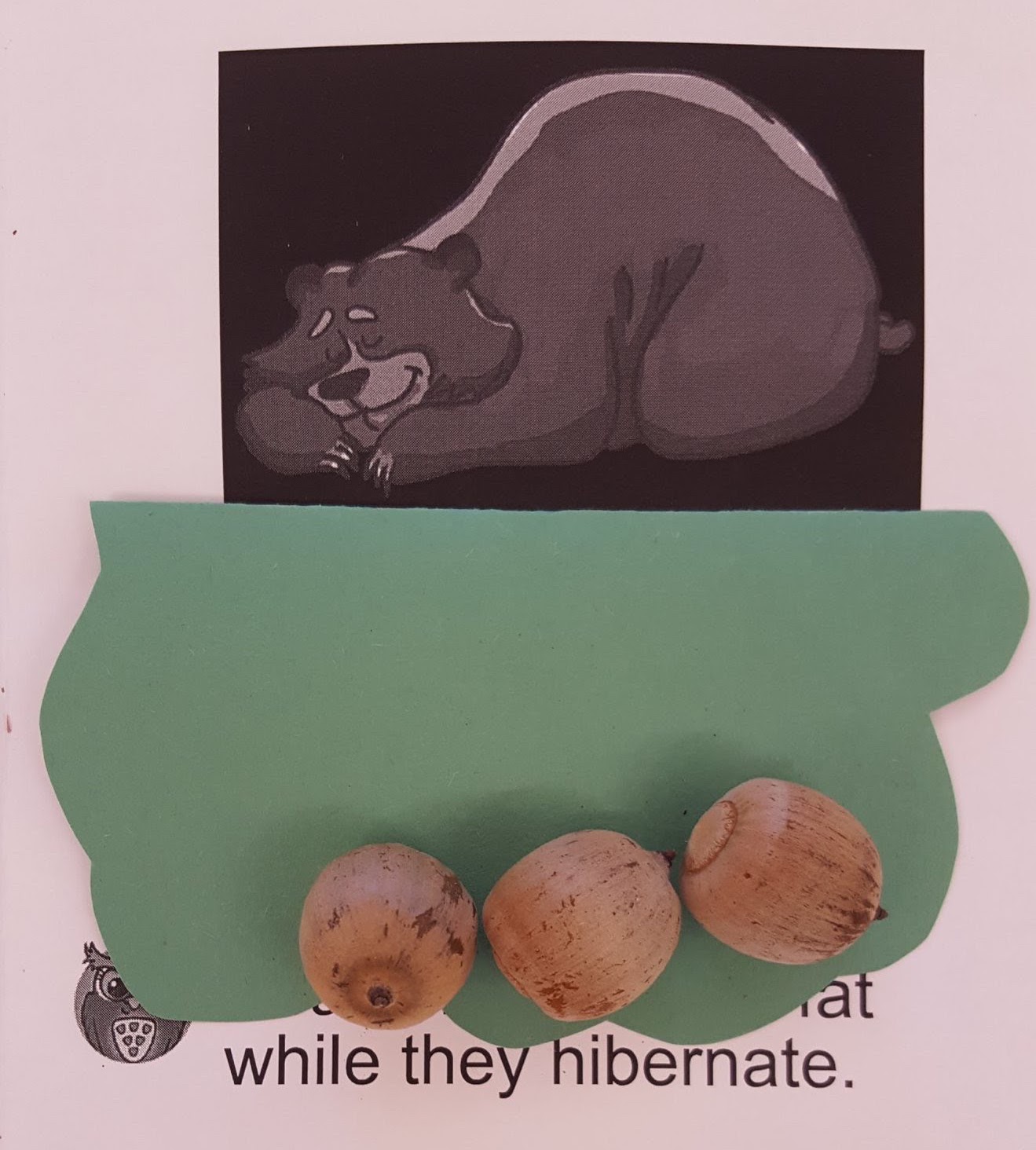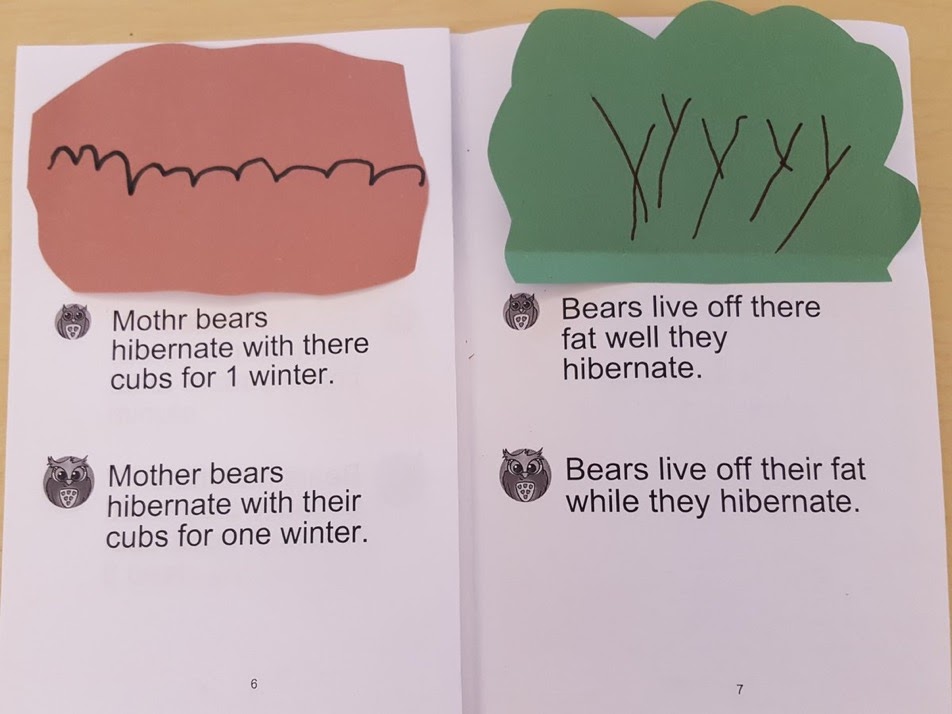 In another example, the student created a 'peek-a-boo' book. The description gives facts and clues about the animals, and the flap does not cover the entire picture. The bit that is shown provides the reader with a clue about the animal too. In this case, it's a polar bear and an Arctic hare hiding behind a mound of snow.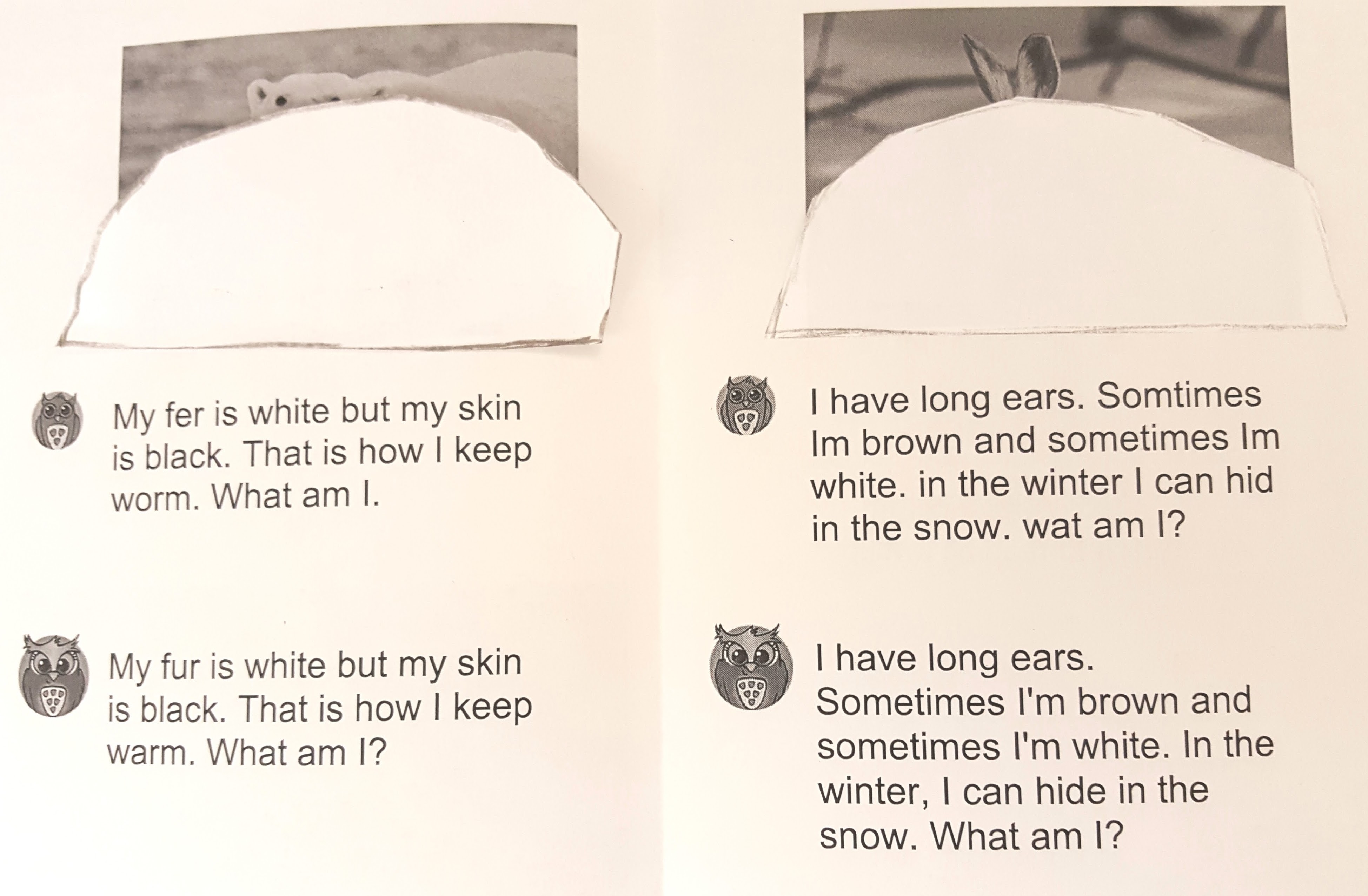 Just for Fun!
Sometimes we can use this activity as a fun way to use words. Jokes and riddles are so engaging for kids. They're funny, and they love to read them over and over. The question goes in the kids' writing section (little owl), and the answer can go in the adult section (big owl). If your students are old enough and have mastered keyboard shortcuts such as select, copy, and paste, they can find jokes online.
Be specific in your search, and use the word' kids' in the search words (i.e., shark jokes kids). As you know, there are some inappropriate things on the internet. Adding the phrase' kids' limits it to innocent, appropriate jokes. Better yet, use a safe search site such as Kiddle, which is designed for kids.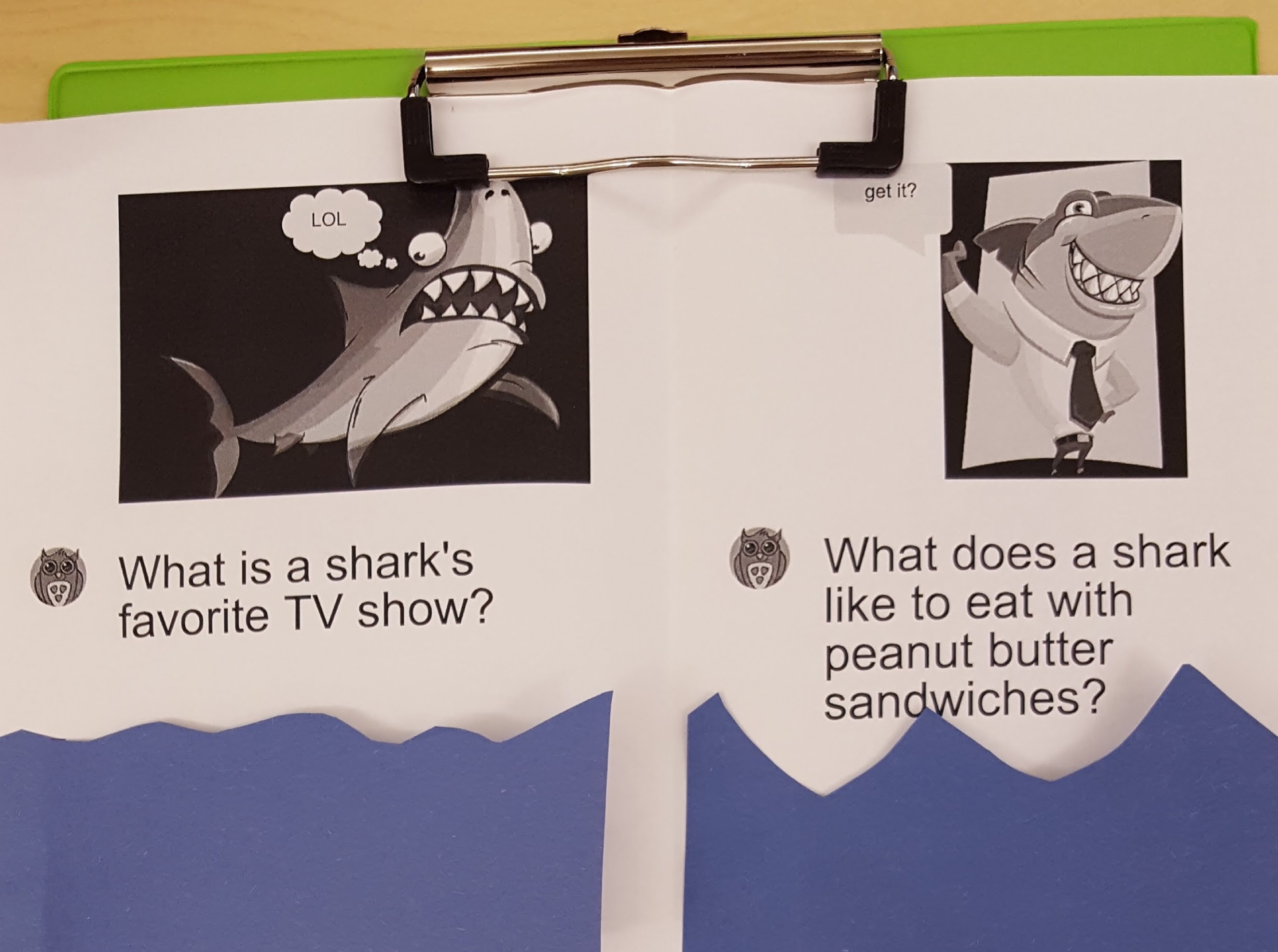 Creating lift-the-flap books is a fun way to extend the writing, develop the imagination, and generate material that children will be excited to read. Have fun with it!