By Stine Fuglsang Engmose, PhD fellow, The Center for Reading Research, University of Copenhagen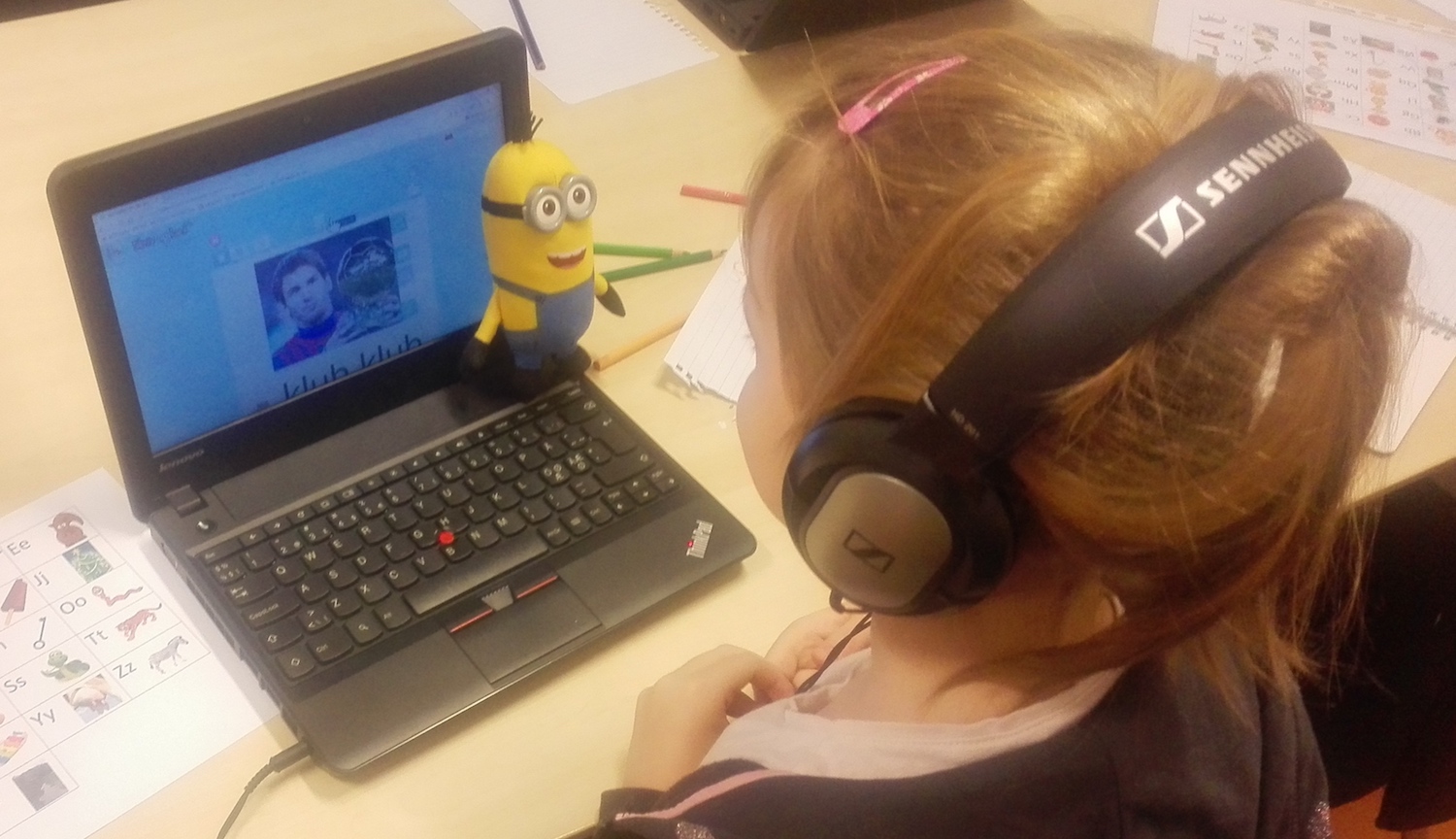 As a Ph.D. student at the University of Copenhagen I have conducted research using WriteReader to investigate whether student invented spelling is an effective way to develop kindergarten children's understanding of the alphabet and for them to develop their ability to segment words into phonemes. These skills are crucial for the development of early literacy skills.
The driving questions of my research on whether or not children learn from invented spelling include:
Is it limited to situations where they, while producing their invented spelling, get systematic and explicit feedback from a teacher? (Intervention Group 1)
Does it apply when less systematic and explicit feedback is provided by the teacher who simply praises the child's invented spelling and shows the grammatically correct way to spell the word below the child's invented spelling? (Intervention Group 2)
Do students learn from invented spelling even if less systematic and explicit feedback is provided by a synthetic voice, which blends the individual phonemes into phoneme strings simultaneously as the student types the letters? (Intervention Group 3)
Research Procedures
My research will be comprised of an intervention study with three groups and one control group. Each group consists of 20 kindergarten children, in five different classrooms.
The three intervention groups will receive different conditions based on my research questions above. Each group will also be given a pre/posttest to measure the development of students' reading and writing prior to the intervention.
WriteReader's Role in the Research
WriteReader is designed for students in grades K-5 to practice creative writing. It can easily be used for writing teacher selected (or vocabulary) words in an inspiring way. In my case, I simply made a story around the words that I wanted children to practice. The goal was for the students to make a dictionary for the Minions' figures Bob, Stuart, and Kevin. The assignment was well received by students, who gladly wrote the practice words for each session. As they were writing their practice words, they received feedback, and wrote the word again.
In addition to using WriteReader in this unconventional way, a synthetic voice was developed for this project in a beta-version. This version was used as the synthetic voice feedback in Intervention Group 3.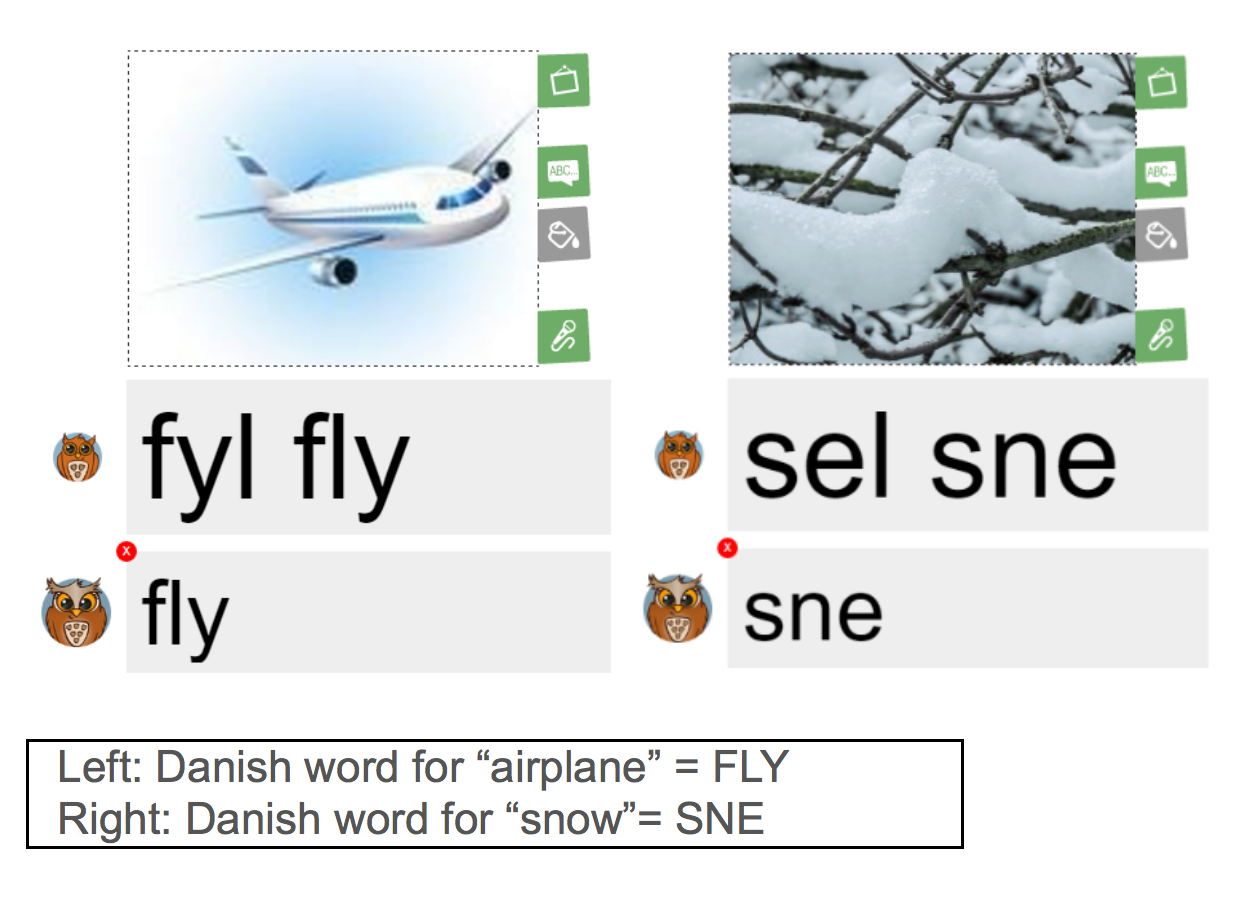 The pictures illustrate how the words, selected by the teacher, was written and rewritten by the child after receiving their feedback.
In this way WriteReader can be used for more structured spelling activities. As a part of my collaboration with WriteReader, the hope is that the team will be able to use my findings to develop a synthetic voice features based on best practices.