<![CDATA[
The beauty of WriteReader is that can be used across the curriculum. No longer do we limit writing, reading, or technology to a set time block in our schedule. Children learn best when they are using writing for authentic purposes and making text-to-self, text-to-text, and text-to-world connections in their reading. When they write about what they are doing in school, they will automatically make connections to the text that they've written, since it was a lived experience.
Why not incorporate WriteReader in your math program? Math journals are a wonderful way to integrate writing and reading with math. When teachers incorporate visible thinking strategies in their lessons and class activities, better learning emerges. In this way, children are accessing numbers, words, and pictures to understand a concept.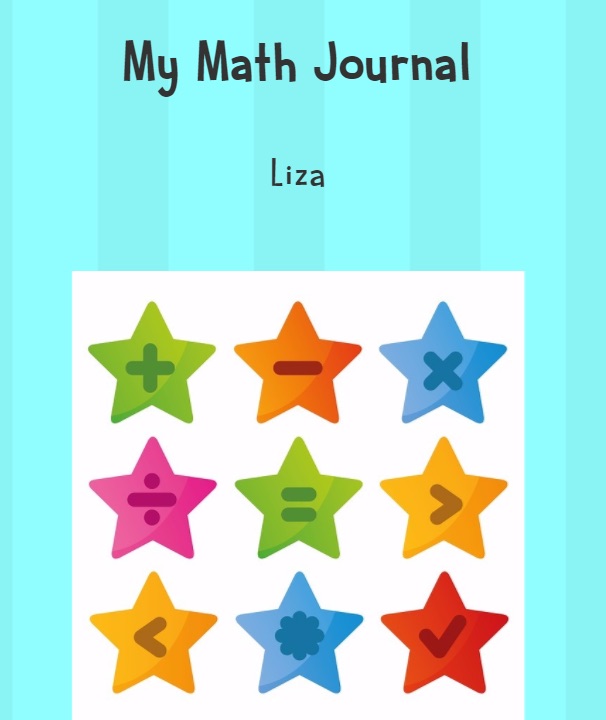 Your students could make a math journal to show the different ways to add up to a certain sum. The title of the journal would simply be the sum. Encourage students to show the numeric equation and the words.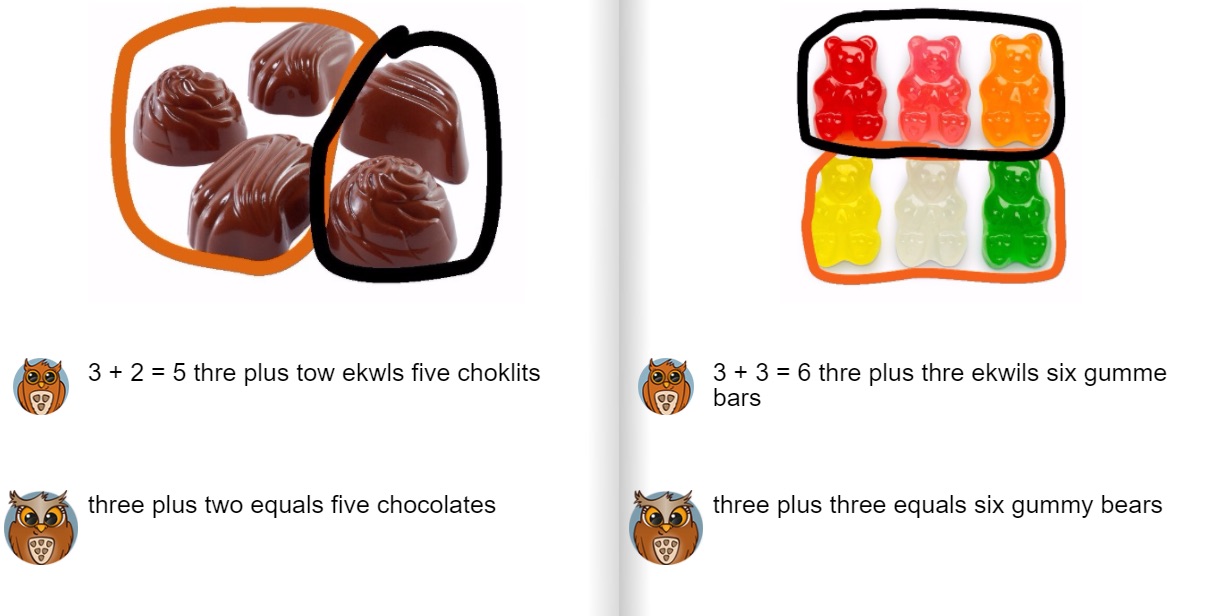 While you're at it, let the kids try some 'app smashing". App smashing is the process of using several apps to create a product or complete a task. Students can take a photo and use a photo editing app, like PicMonkey, to draw on the photo. They can also use another app, such as PicCollage, to create their own graphic representation with a background and stickers. Kids love to use funny and seasonal stickers. How much more engaged will they be in creating pumpkin arrays at Halloween rather than the same old yellow blocks? In these examples, we see how students can explain their thinking in a subtraction equation and how they can give multiple true number sentences for an array.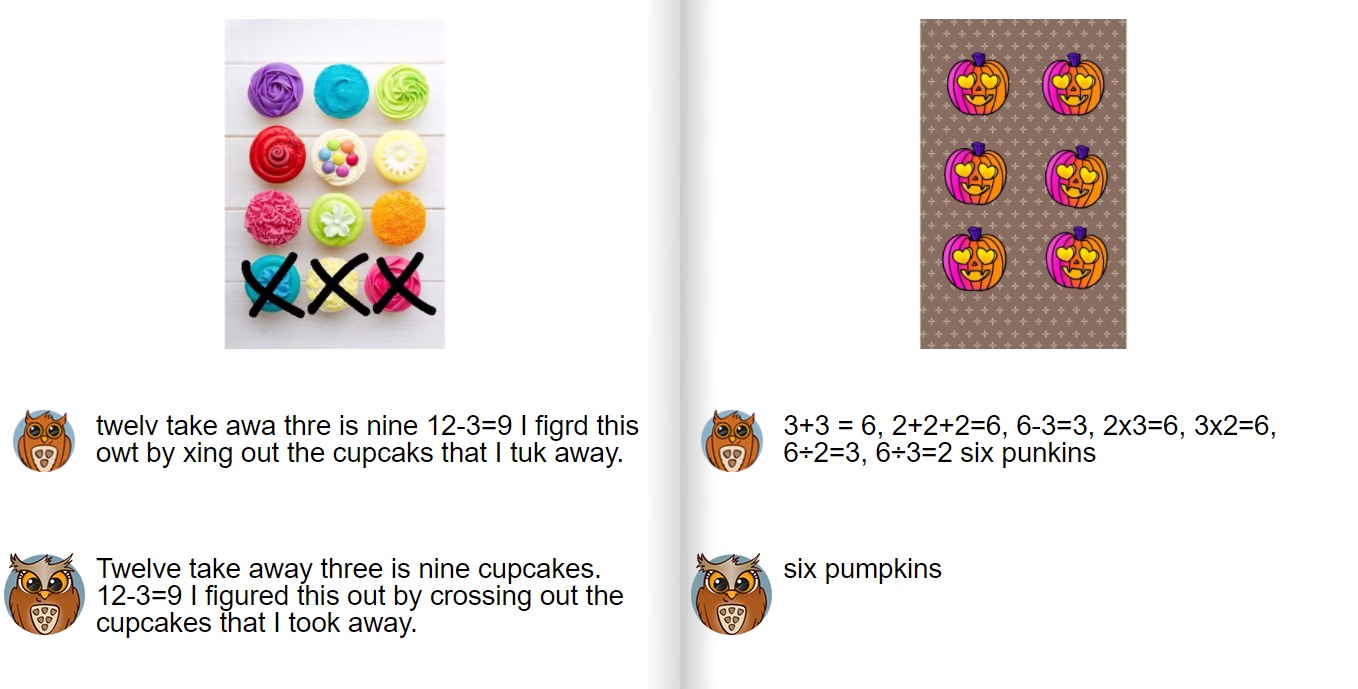 Of course, students can also create story problems. Challenge them to create a real story problem about something at school or in their own life. Then the teacher solves the equation in the adult writing space. The children will love assigning 'homework' to the teacher.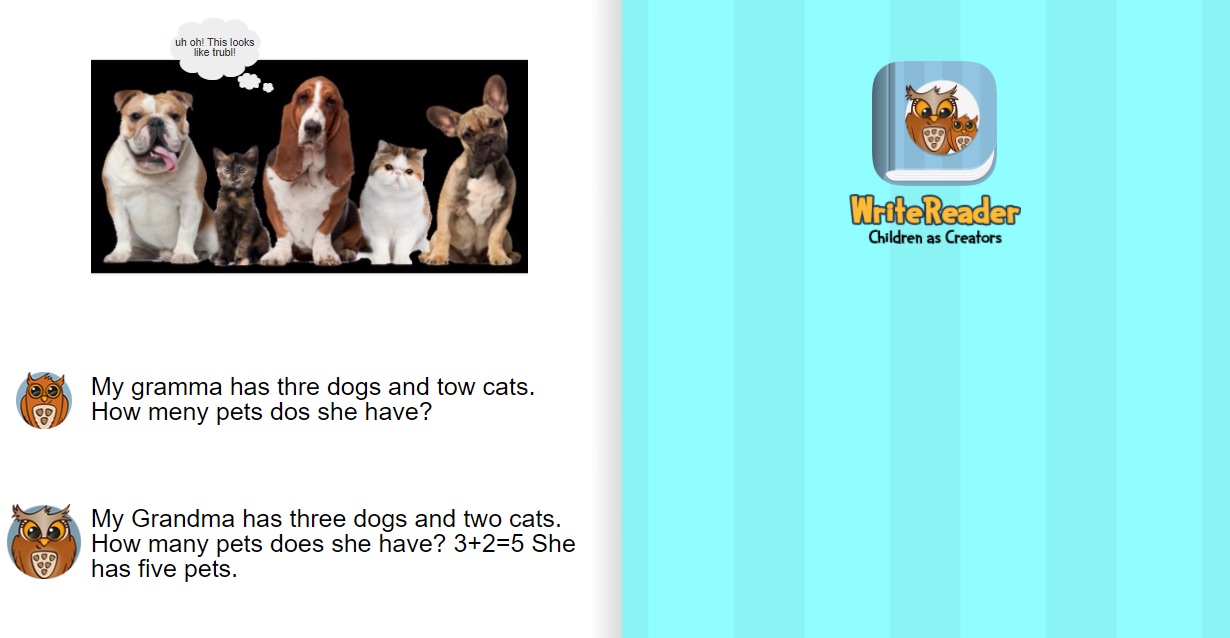 If you have limited access to iPads and apps at your school, you can create your own math picture bank for the students to access from the computers. Ask the older students to create some for the primary classes and share them via Google Drive. This is how we build a learning community.
There are so many uses for WriteReader. Integrating reading, writing, and technology with math has never been easier.