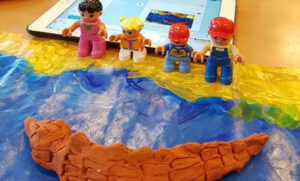 Our imagination produces limitless unique and wonderful dreams and ideas. Children, especially, have that wide-eyed wonder and love to share their thinking. The most common ways for them to do so is through talking, creating (eg. drawing, building), and writing.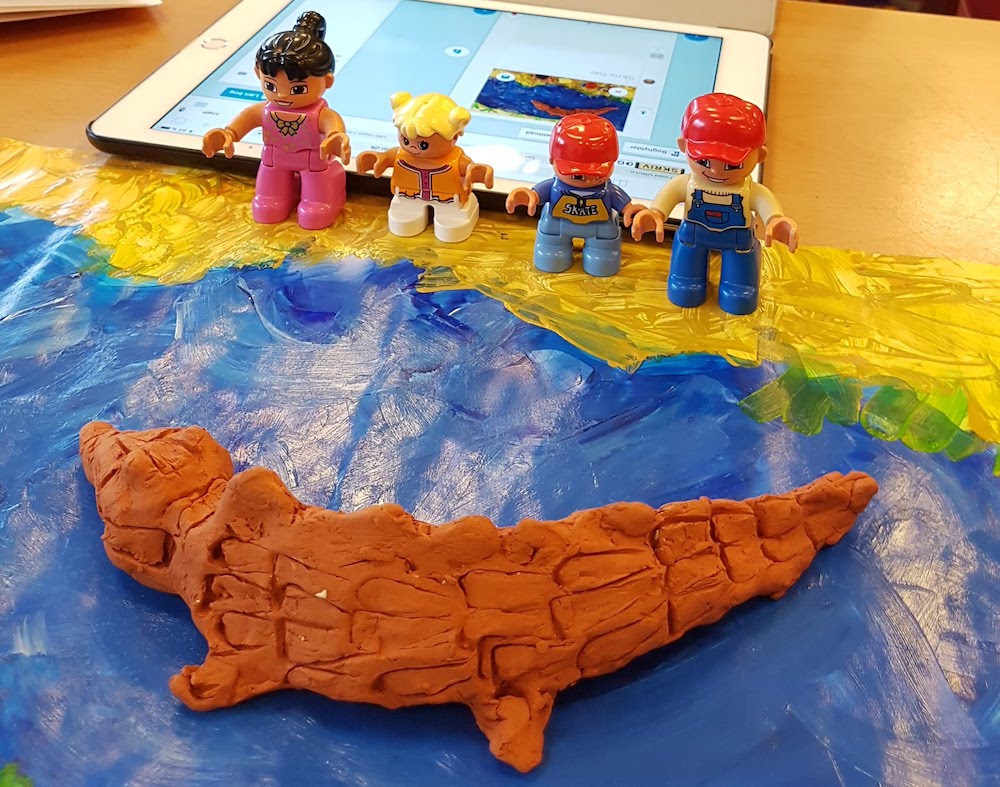 Communicating Our Thinking
A popular method used by many ELL teachers is the 'talk, read, talk, write' strategy. It's important to encourage all learners to talk about their thinking. By engaging children in conversation, we can ask questions to draw out more information and help them with language acquisition and vocabulary development. We are also showing them that what they think and what they say matters. Here is a video by our ambassador, Jennifer Hunter Dillon, explaining the process and how it relates to WriteReader.
Books are another great way to communicate thinking. We can read both fiction and non-fiction books to/with children to stimulate their imagination or build background knowledge. We can also use books to create a frame for their speech or writing. We call these mentor texts. Mentor texts can be a great source of inspiration.
Creative Expression
A third way that children like to express themselves is through creativity. Even from a very early age, kids love to draw, color, or paint. They also love to build with LEGO, playdoh, or a discarded box.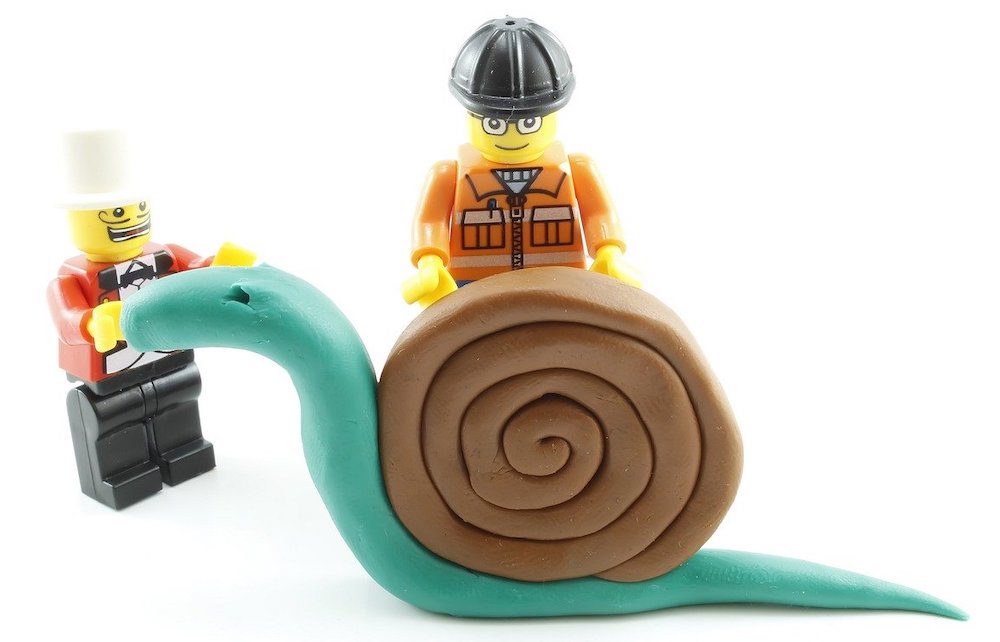 Artistic or creative expression integrates seamlessly with literacy learning. Kids are mesmerized by the wonderful pictures in storybooks. They naturally begin to talk about what they see and what they've heard or read themselves. They imagine themselves in the story or try to make sense of the new information. This gives them new and interesting ideas of what they'd like to create themselves.
Bringing It All Together
And now it's time to bring it all together. Here's the process:
Read a story or a non-fiction book together and talk about it naturally throughout the book. Ask questions, make connections, and listen mindfully to their answers.
Provide materials for children to create a contained scene that was represented in the book. Create the scene on a piece of cardboard, plastic plate/ tray, or box. They can use playdoh to create mountains, caves, or a house. They could also paint or color a background on the cardboard. Use playdoh, Lego, Playmobil figures, or plastic animals to create the characters. You can also use things from nature such as pine cones or pebbles; or find items from around the house like paper clips or bottle caps. Let your child's imagination soar!
Let your child use an iPad to take pictures of their creation. Ask your child or student to explain what they've made. If you don't have an iPad, you may have to create a picture folder for them.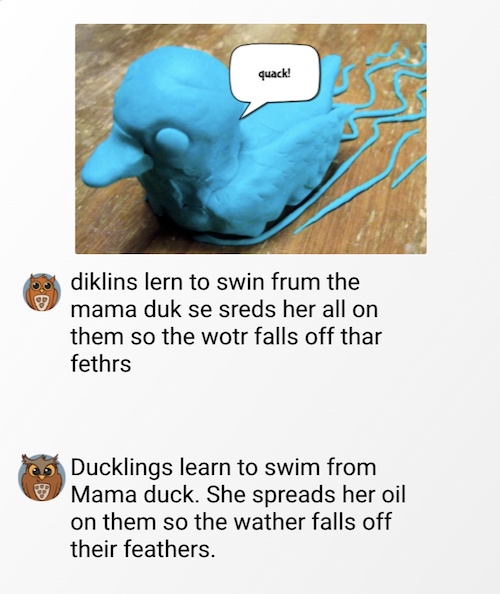 Create a book in WriteReader. Select the pictures from the camera roll. Children will either tell/retell the story that accompanies the images or explain their understanding of the newly learned facts. When using an iPad, children can use the microphone button to dictate their writing (speech-to-text).
Children can communicate their learning or share their creative writing by reading their book to other people in the family or via video conferencing.
Meaningful Learning
Children love to learn, create, and communicate. We can provide meaningful learning experiences at home or school to help them express their ideas, thoughts, and knowledge through speaking, reading, writing, and creating.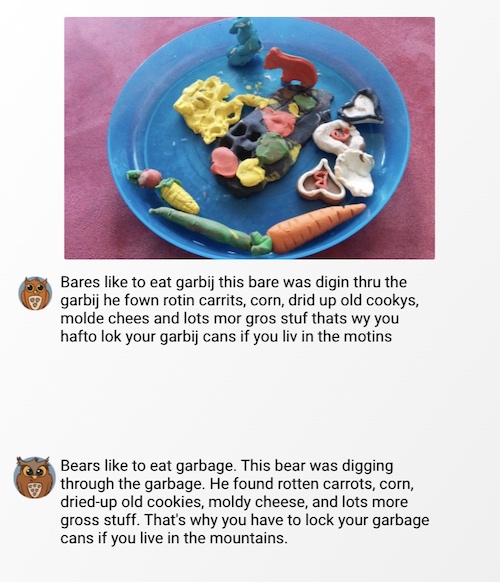 COVID-19 Safety Tips
Whether you're engaged in homeschooling, remote teaching, or blended learning, it's vital right now to think about sanitizing, safety measures, and continued physical distancing in your learning environments.
Provide one or two tubs of playdoh for each child. These should not be shared.
If your children or students are using LEGO or plastic toys, they should have their own bucket of toys or blocks. After using them, the toys can be placed in individual mesh bags and washed in the sink, bathtub, or a pail with hot water, dish soap, and a bit of bleach to kill the virus. Be sure to rinse thoroughly. Leave in the tub to dry or place outside in the sunlight.
Provide 1:1 iPads or devices and wipe them down after each use. If you don't have enough devices, be sure to disinfect each one before allowing the next child to use it.