In these special times, it's very important to give children a voice and the opportunity to express their knowledge, thoughts, and feelings. Writing is an obvious form of expression that allows students to share their thoughts and knowledge with others and at the same time save their experience of a historical time.
To motivate and facilitate that process, we have put together a series of illustrations and writing prompts. Encourage students to use the image bank, voice search, call outs (speech/thought bubbles), and record features to enhance their writing.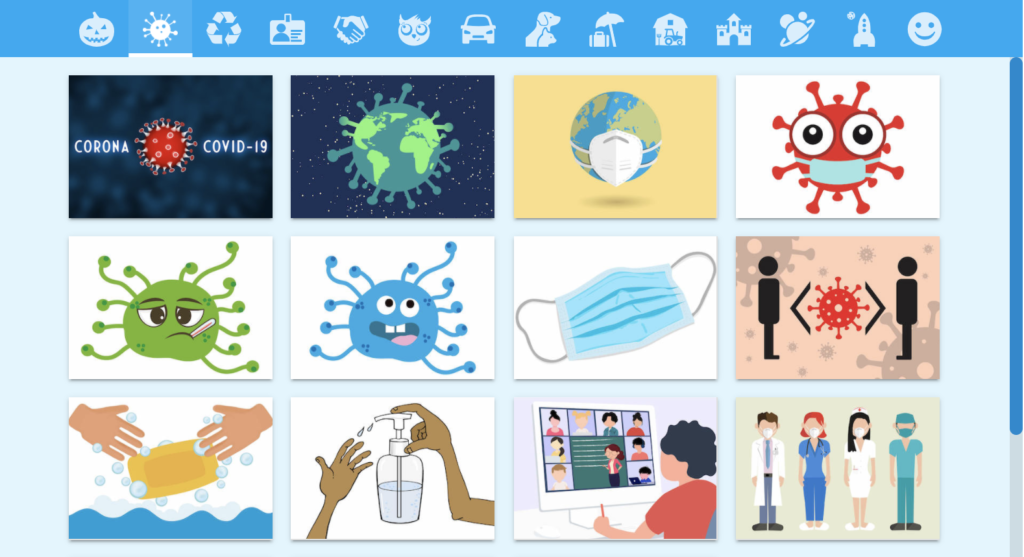 How has your everyday life changed after the pandemic occurred? At home, at school, in the community?

Write a guide on how to protect yourself, others, and your surroundings from the coronavirus.

Write a story about a superhero who saves a lot of people from the coronavirus and defeats the pandemic.

Tell about some experiences you have had during this time. How did you feel? What did you do about it? 

Write a letter to the school principal, mayor, or politician about how you think he/she has handled the pandemic so far.

Write a thank you book to doctors, nurses, and all frontline workers. 

Imagine that you invented the covid-19 vaccine and were allowed to decide who to give the first 1,000 vaccines to in your country. Who would you choose and why?

What has your family been doing together during the pandemic? Have you done something you do not usually do or something you have done more or less of than usual?
Tip: Create your own WriteReader templates and share them with your students.