At Frankfurt Book Fair the German Publishers and Booksellers Association Group announced WriteReader as winner of this years accelerator startup program.
Read the jury's argument for choosing WriteReader:
WriteReader revolutionises the way children are taught to read and write. The technology they use awakens children's creativity and joy for learning. When such young readers are encouraged to discover their own creativity and become enthusiastic about reading a book, the entire industry benefits in a long-tern sustainable manner, especially with regard to customer life cycles. The compelling approach used by WriteReader has and clearly recognisable advantage for the retail book trade as well as for publishers. It also serves to genuinely enrich the overall market.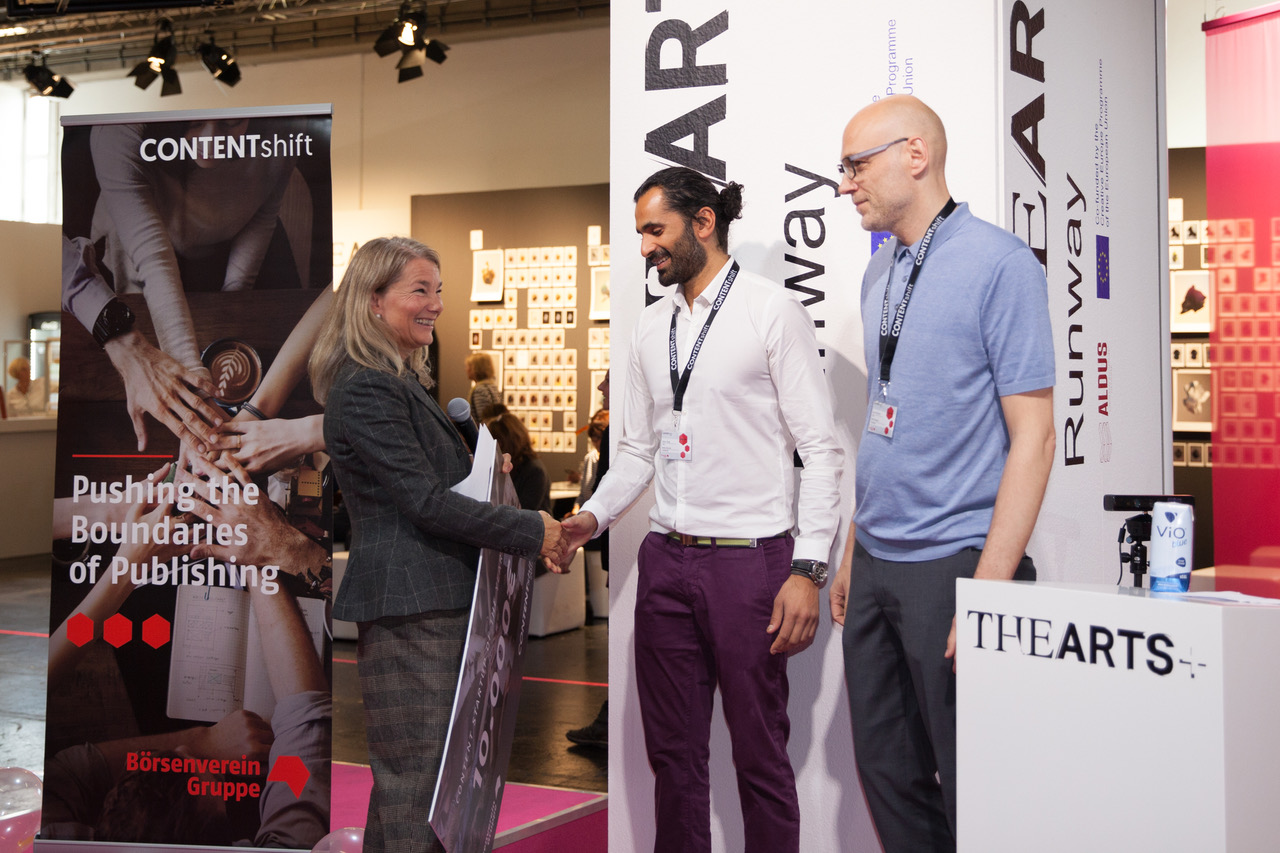 © christinaweissphoto
36 companies from 12 countries applied for this years ContentShift programme. 10 companies passed for pitch stage in July, where the 5 participants were selected. A three-month coaching and mentoring programme started to bring startups together with book industry companies and investors. The 12th of October the winner was announced at the Frankfurt Book Fair – and luckily it was WriteReader!