WriteReader is excited to announce that we have added a new feature. Our latest feature is callouts. You may know them as speech and thought bubbles. Callouts are an easy way for young writers to add dialogue, background knowledge, insights, and creative thinking to their writing. Most of all, kids love using them!

Rationale
Creating comics enables students to develop their vocabulary authentically. As Stephen Cary states in his book, Going Graphic: Comics at Work in the Multilingual Classroom (2004), using comics in the classroom provides students with the opportunity for 'learner-centered communication, and rich content and language.'
In the article, "The Benefits of Comics in Education," teachers are given further rationale for using callouts in reading and writing. Educational research shows that it:
Motivates reluctant writers
Helps with the organization of storytelling
Provides for deeper meaning to a story
Enhances the text of non-fiction writing
Acts as an assessment tool
Develops writing techniques through visual-verbal connections
Develops sequencing in writing, which promotes reading comprehension
Of course, the writing doesn't need to take the form of comics. Adding callouts to photographs can be just as powerful and used in a variety of ways across the curriculum.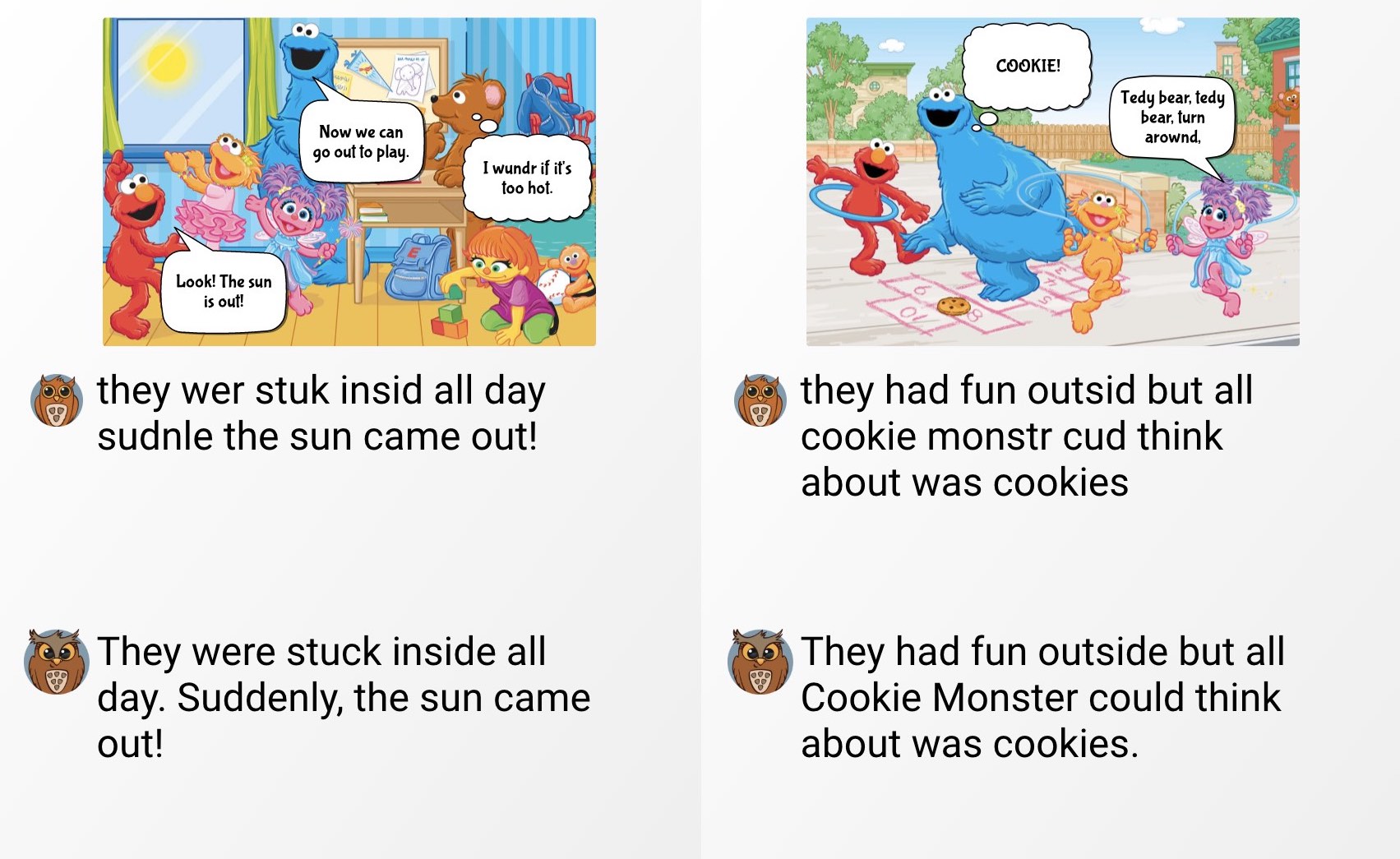 Ideas for using Callouts with WriteReader
Here are a few ideas of how your students could use callouts in their next WriteReader book:
Early emergent writers can add the words that we use for animal sounds (with the help of an adult) such as 'oink' or 'moo' to the callouts when using the farm image bank, for instance. Then, they can record themselves making those sounds. The name of the animal could be typed in the writing field to connect the name of the animal with its sound.
Emergent writers can use simple sentence frames in the callouts that match the image (i.e. I like pizza.) and then use the writing field to make a connection or explain further (i.e. It is yummy! or I make pizzas with my Dad.)
Transitional writers can create dialogue between the characters in the story. The writing fields act as the plot or what the narrator might say.
Fluent writers can make a T-chart and compare what the characters in a book said and what they thought. These comments can then be copied and pasted into the speech and thought bubbles in their book. This activity helps to develop their reading comprehension. The same activity could be used in an SEL lesson and relate it to the fact that what we say and how we feel are also sometimes not in alignment.
Note: In an effort to promote free expression for the children and ease of use for the adults, we recommend that children use invented spelling the callouts. However, it is totally up to you as a parent or educator to edit this space or not, as you see fit.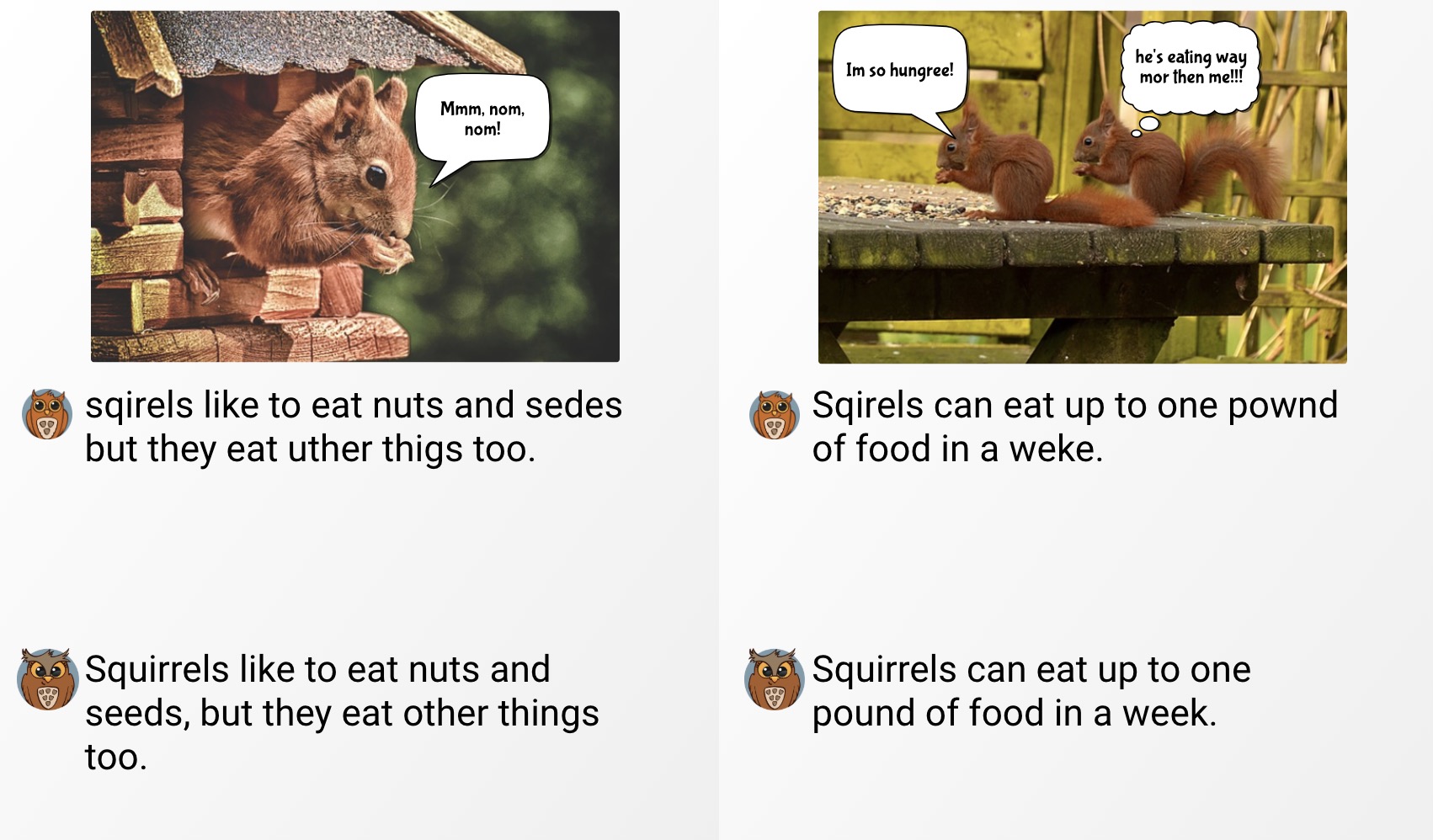 Share on Social Media!
Please share your students' WriteReader books with callouts on Twitter. Don't forget to tag it with #WriteReader or @writereaderapp. We'll collect them all as a Twitter Moment for further sharing and post some on our site in the future as an inspiration catalog. We can't wait to see how engaged your students are in learning and how much fun they're having when writing with callouts!