This year my English Language Learners are becoming Global Learners with the support of WriteReader.  At the beginning of the school year my students created a WriteReader School book using the Picture Book type showcasing important places around our school. We took pictures of the playground, our ESL classroom, cafeteria, front office, gym, bus parking lot, outside learning space, and library with the camera on our iPads.
Descriptions of our school
We typed simple sentences on each page to name and describe the importance of each location in our school. To implement speaking practice and add a personalized touch to the book students recorded themselves reading each page using the WriteReader audio recording feature. Once our books were complete we used the book link feature to share our digital  book to other ELL classrooms around the world!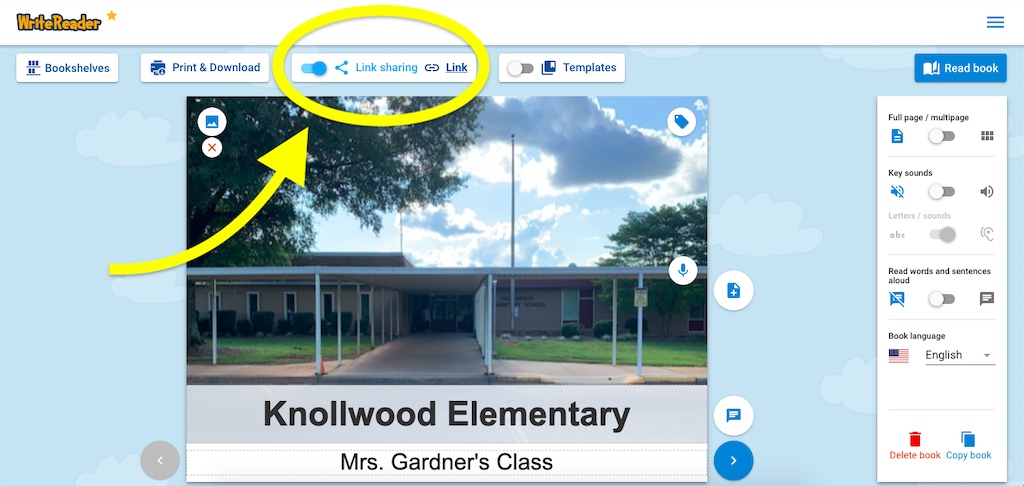 We posted our shareable book link on social media, presenting other ELL classes with the request to make their own School Books to share with us. We were thrilled to receive School Books from new ELL friends in Sweden and Greece!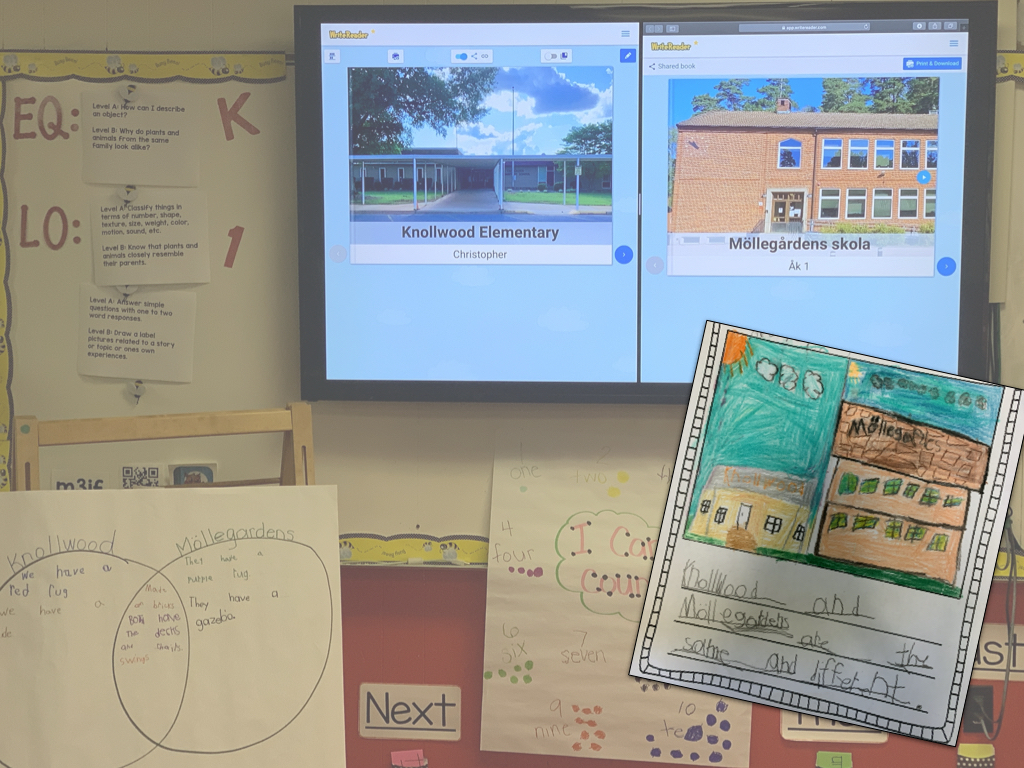 Learning about different cultures
Once we received a book, we began to compare and contrast our schools. We have discovered many things that are the same and different despite being miles apart. This was also a great teachable moment to learn about different cultures! Students practiced their writing skills pencil to paper as we created shared writing Venn Diagrams and writing samples with beautifully pictures. We look forward to continuing this global collaboration project throughout the year.