WriteReader är en idealisk plattform för mig som lärare att tillsammans med mina elever samarbeta och bygga upp berättelser i klassrummet.
ChatGPT som en tillgång i klassrummet 
Ett nytt spännande område är möjligheten att genom AI skapa inspirations- och promttexter med hjälp av ChatGPT, en stor språkmodell som kan skapa texter utifrån förslag du ger. Du kan enkelt skapa spännande starttexter för dina elever. Dessa kan sedan användas som inspiration när de ska skapa egna sagor.
Skapa egna bilder i WriteReader med AI
En funktion i WriteReader är möjligheten att lägga till bilder i sagor och texter. Detta gör skrivandet ännu mer lustfyllt för barnen, eftersom de kan skapa sina egna bilder för att illustrera sina berättelser. Med hjälp av AI finns det nu också möjlighet att använda Midjourney, eller liknande plattformar, för att skapa passande bilder till sagorna. Midjourney är en plattform som ger möjlighet att skapa digitala illustrationer, animeringar och videor.
Skapa Prompt och bilder i rätt format 
För att skapa bra prompts till Midjourney, kan du börja med att fundera på vad som är mest relevant för din målgrupp. Det kan vara enkla koncept som magi, vänskap eller äventyr, eller mer komplexa idéer som vetenskap eller historia. Försök att hitta bilder som är tydliga och lätta att förstå, samtidigt som de är inspirerande och spännande.
Exempelvis, till denna bilden använde jag prompten: "children with magic easter eggs. In the background a magical forest with lots of animals–arr 3:2" Det sista "–arr 3:2" skriver jag för att få rätt format på bilderna, så att de passar bra in i WriteReader. 
Ladda upp dina bilder i WriteReader
När du väl har skapat bilder som passar ihop med texten, är det enkelt att lägga till dem i WriteReader. Du laddar bara ner dina bilder från Midjourney på datorn och laddar sedan enkelt upp dem på rätt plats i din berättelse. På detta sätt kan du skapa fantastiska mallar i WriteReader till eleverna, som utgår från gruppens diskussioner och tankar till en spännande saga.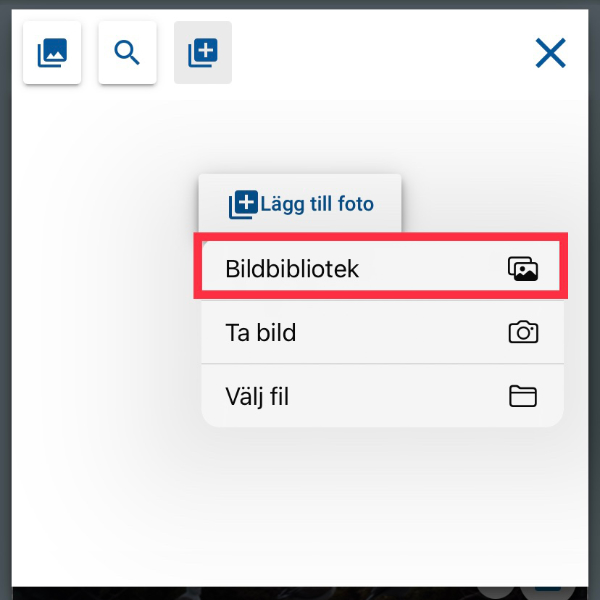 Exempel från klassrummet 
Här har vi, utifrån våra tankar kring en påskberättelse, använt ChatGPT för att skapa en inspirationssaga. Därefter skapade vi bilder i Midjourney, en till varje sida; framsida, inledning, problem, lösning och slutet. Det blev verkligen inspirerande bilder! Av bilderna skapade vi sedan en tom mall till eleverna. Där fick de bygga sin egen saga till bilderna, det blev ett fantastiskt skrivfokus! 
Att skriva till bilder är en kraftfull metod för att utveckla fantasin och kreativiteten hos barn. Med hjälp av WriteReader, ChatGPT och Midjourney, kan du skapa en lustfylld lärandemiljö där barnen kan utforska sina egna idéer och skapa berättelser som är unika och personliga.