By Anthippi Harou, EFL teacher in Attica, Greece
I'd like to share the reasons why I like WriteReader. As I could not limit this to a single tweet, I decided to write this post and explain why I've been blown away by this powerful app.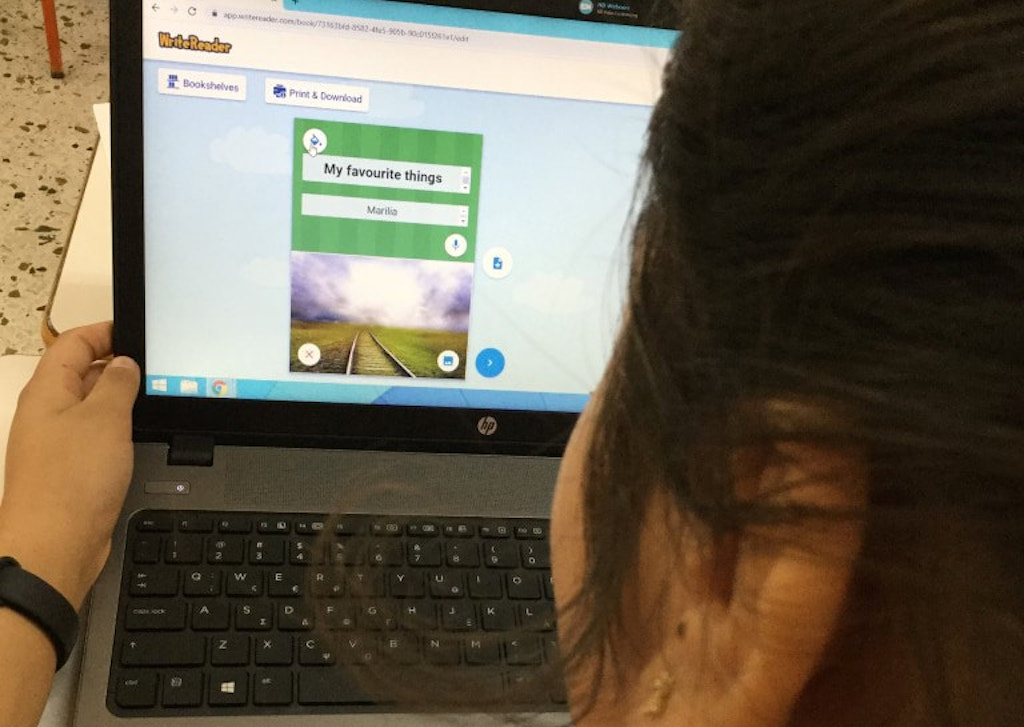 Easy to use
First of all, this app is extremely easy to use both on the part of teachers and on the part of students. I just watched a tutorial on how to use WriteReader and then introduced it to my students in our classroom. I demonstrated the various features of the tool to my students and then we created a short class book together.
User-friendly
Another reason I love this tool is that it is user-friendly, even for a person who is not tech-savvy. Teachers sign up for free, create a class, and a class code is automatically generated. Then they add students by simply entering the students' first name and a username for each of them.
Easy access for students
A great advantage, especially for younger students as well as my EFL students, is that they do not need to have an email account. Students simply enter their username and the class code that the teacher provided them with when s/he created the class.
Multiple image import options
WriteReader allows students to use images in their books through a variety of options. It provides an amazing bank of free images which are interrelated under categories. These pictures can function as writing prompts for students to make up a story or produce any other type of coherent written or spoken discourse. Another option is to use the search tab to find a picture you like. This search engine is powered by Pixabay, which enables students to add images without violating copyright laws. This has greatly been enhanced by the voice search feature. Moreover, students can take a photo with the camera button that is embedded; finally, they can upload their own photos from their laptop or device.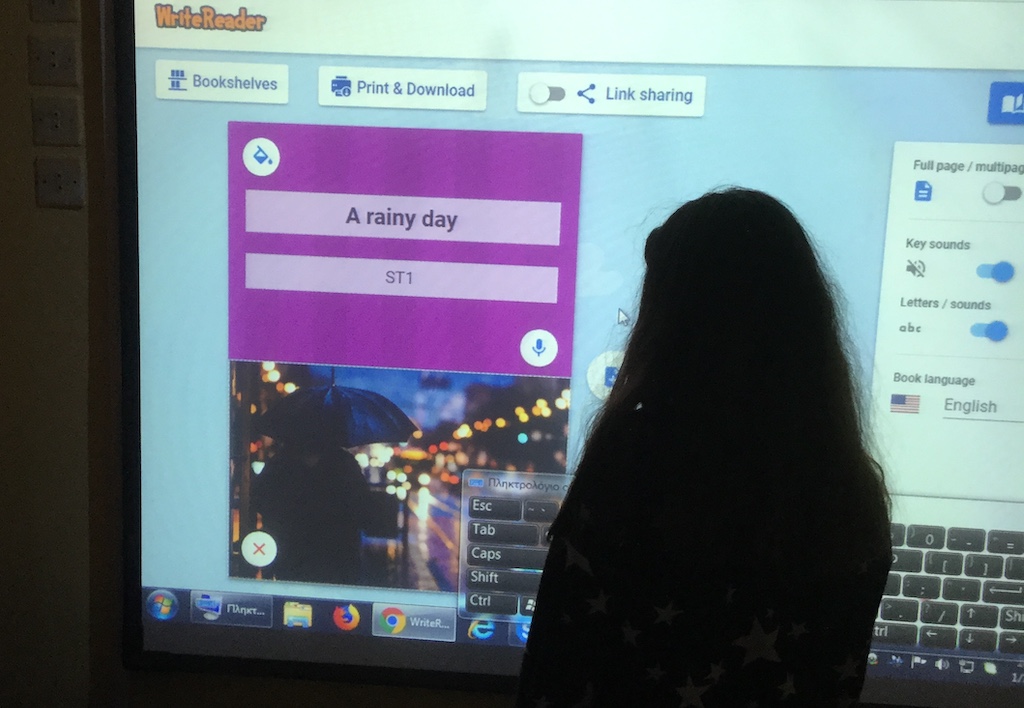 Functional voice recording 
WriteReader also involves some more magic and that is the audio recording button which allows students to record their voice very easily. Although students really enjoy this feature – for an EFL teacher, this is tremendously functional as we can plan remedial work on stress, intonation or pronunciation errors.
Overview of students' work and progression
Teachers can watch their students' progress by clicking on the name of each student and reading or listening to their books, which are stored on the class bookshelf. They can edit the book or provide comments for the students to edit the book themselves by making modifications or adding something. They can print or download students' books as pdf files and they can get a book link to share with friends and families.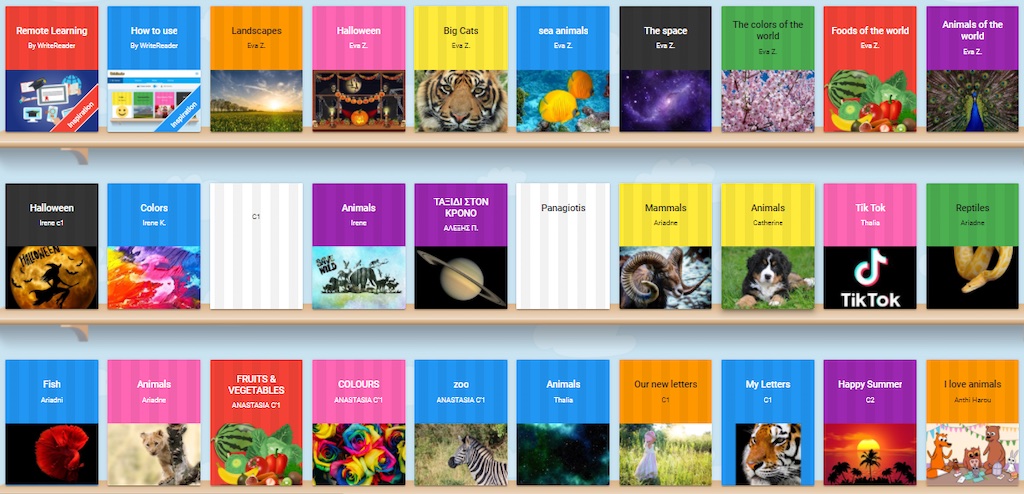 Motivational and engaging tool
I always try to find attractive ways to motivate and engage my young EFL learners in learning. WriteReader has really excited them! It is a phenomenal tool which enhances students' imagination, boosts their literacy skills, and engages them in a fun way! 
You can read more about Anthippi Harous teaching practice on her blog and follow her on Twitter at @anthieflclasses.