In January and February, all primary teachers and students at a Swedish school in Orust carried out book project using the learning tool WriteReader. More than 600 books were written and approximately half of them were printed and displayed at a large book fair at the school.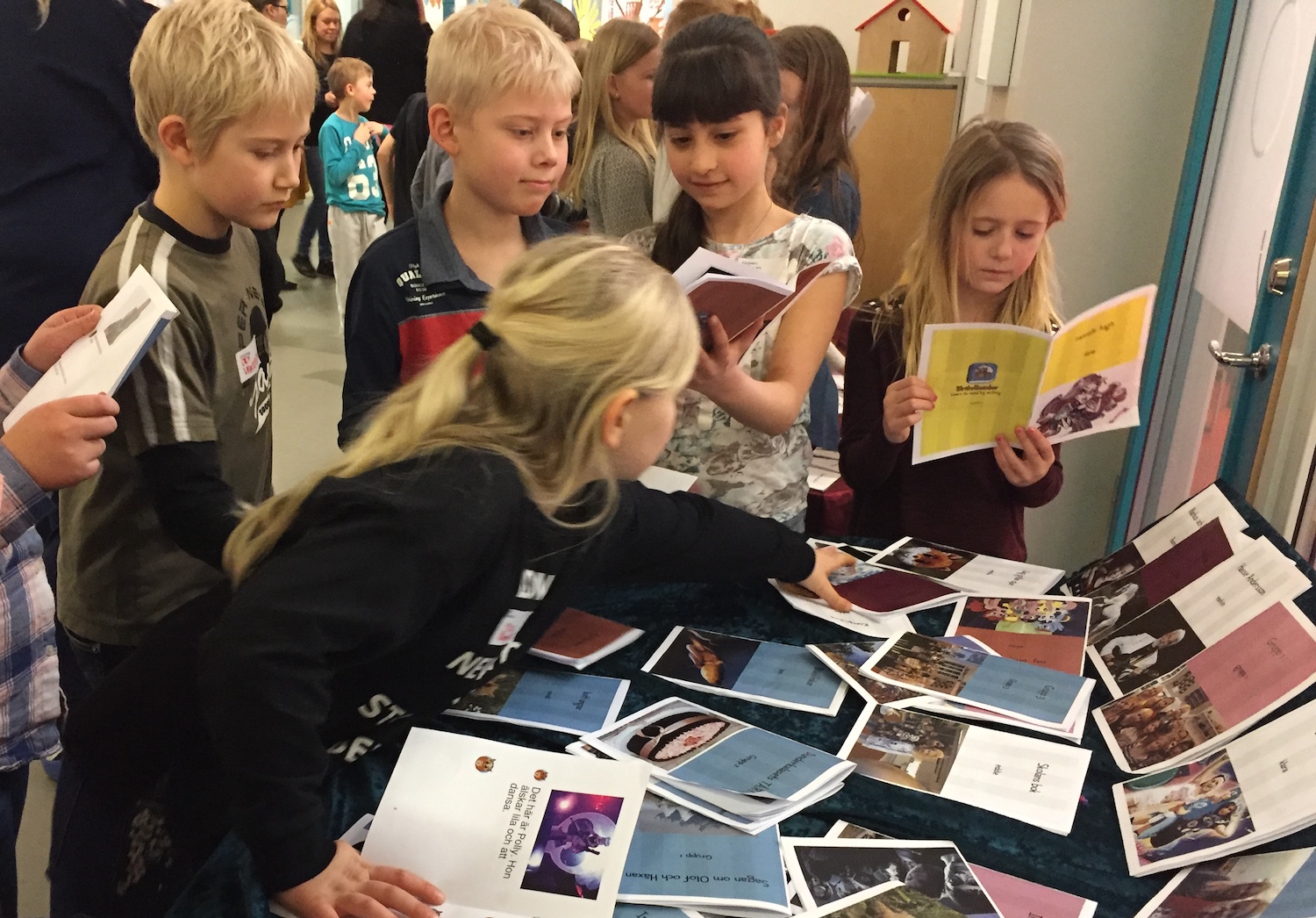 The project took place over a 7 week period and were divided into the following three main phases:
Week 1:
A teacher at the primary school gave a 3 hour presentation for her colleagues that planned to participate in the project. Participants signed up for WriteReader, created their classes, and added their students to the tool. Afterwards, they tested the program's core functionality including:
Writing texts with phonetic support (letter names and letter sounds).
Importing images into the books by taking a photo with the camera, downloading pictures from their computers or utilizing the integrated Safe Image Search.
How to print books as small booklets.
Week 2-6:
The program was introduced by the teacher in class and the students had to produce books from themes assigned by the teacher or the students' own experiences and interests.
The students had to choose their two best books for printing.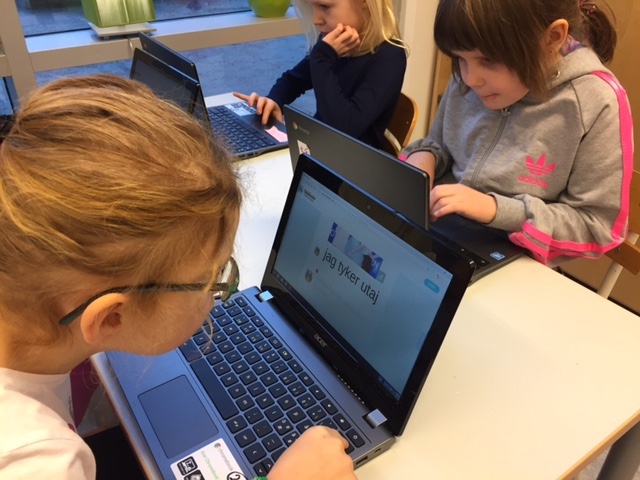 Week 7:
A book fair was held at the school where the printed books were displayed and individual students from each class were allowed to read their books aloud to all participants.
Project coordinator Kristina Klintberg evaluated the project's writing phase:
The students desire to write is much larger with WriteReader than what it is otherwise. Google Image Search allow the students to easily find pictures based on their interest. I think that the greatest benefit is for the students who do not find it easy to write. They get motivated through the images they see. They can also get help by hearing the letter names or sounds while they write. The students' increased interest and commitment has led to that they start writing books at home.
She wrote the following after the Book Fair:
The greatest of all was the book fair. To see students walking around among their self-written books and read each other's books. We encouraged students to tell the authors about what they think about their book. This led to many children received much praise and positive feedback on their books. The children who read their books aloud at the book fair were beaming with pride.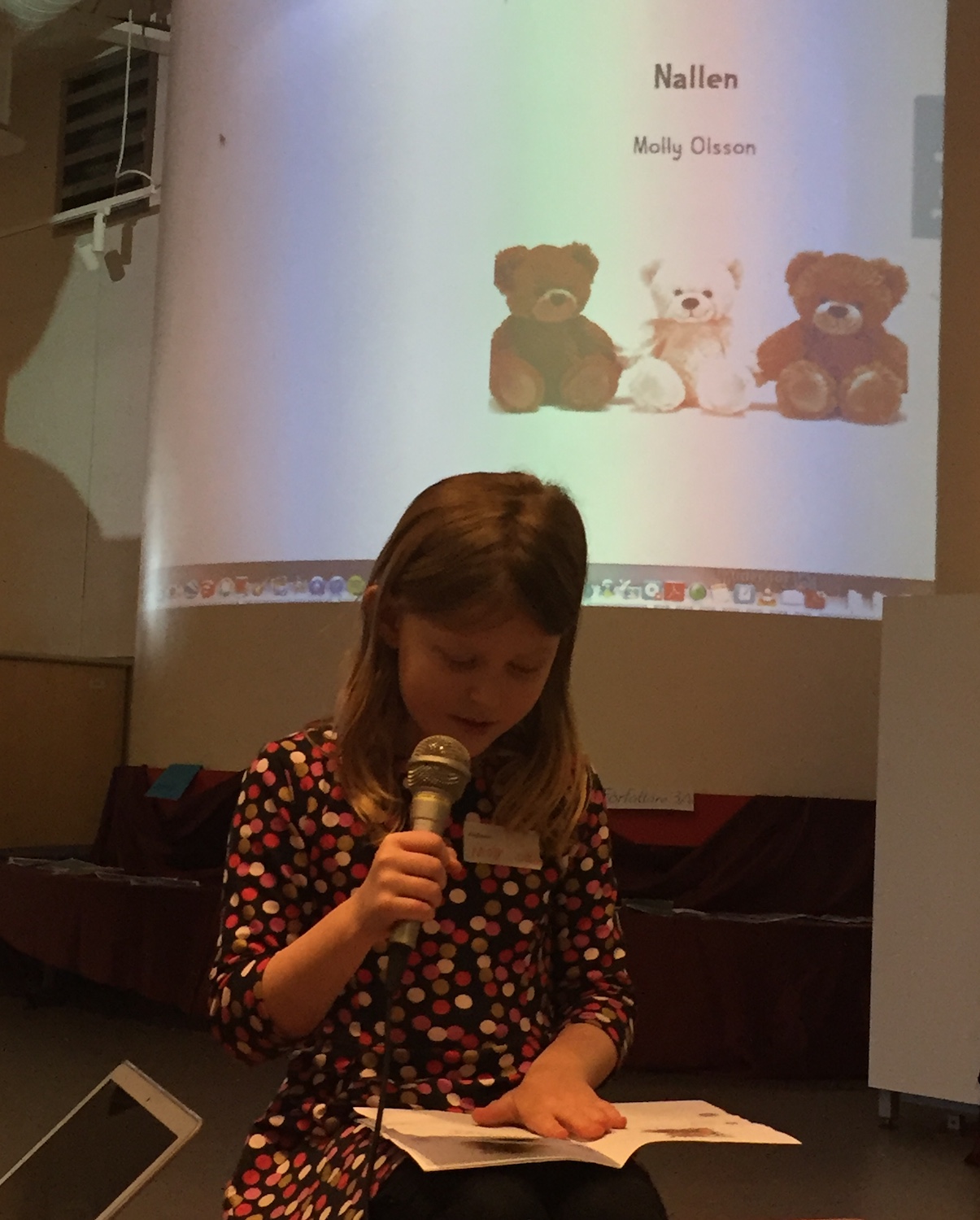 The project is a great example of how some of the youngest students at a school can work with and create a meaningful community around writing, which both motivates and increases students' written language acquisition.
The project will be implemented in a single class or in a grade level where parents or students from other classes are invited to the book fair and the books may also exhibited and loaned to the library.