Writing Development Stages: 1st and 2nd Graders
In early elementary school, most children have gained an initial understanding of phonics, which is the correspondence between letter patterns (graphemes) and sounds (phonemes). As students write, some of the words may have the correct initial letter and a few other correct letters.
The WriteReader learning tool is a perfect playground for emergent writers to experiment with how letters and sounds make words and learn about the written language in a creative and meaningful way.
This blog post provides:
a definition of the emergent writing stage for children 5-7 years old (understanding that varies from child to child)

ideas and strategies to support young children's growing literacy skills and motivation 

the importance of and correlation between writing and reading

ways to support young learners' book creation by using WriteReader templates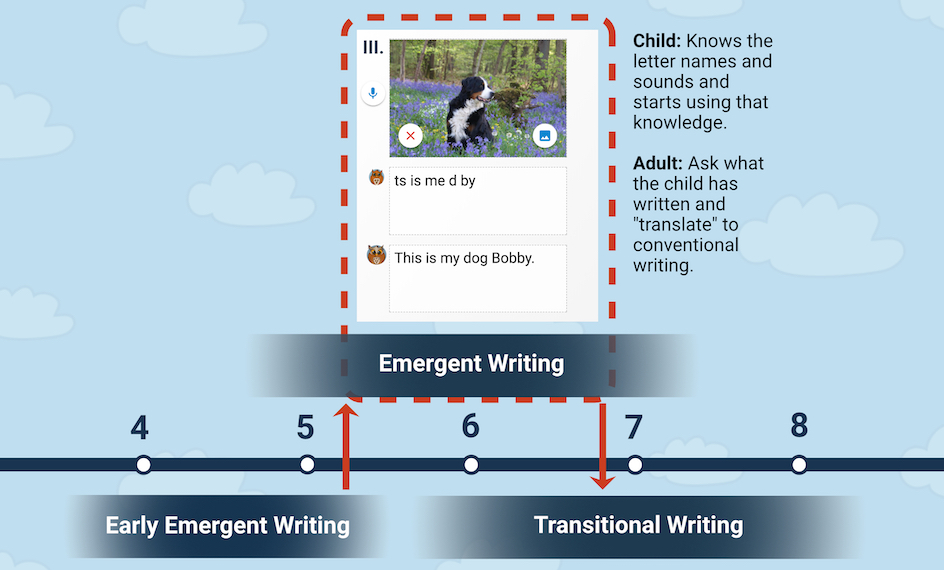 Emergent Writing
At this stage, students:
begin to hear the first letter sound in a word

often hear and write more consonants than vowels

learn that a lot of words are not written the way they sound

are just beginning to understand conventions such as capitalization, spacing and punctuation