Creating the next generation of life long fans
---
WriteReader's Fan Engagement platform is a digital multimodal book creation platform where young fans can create digital books about their favorite teams and players while increasing their literacy skills. With a white label solution, rights holders can enable fans to interact with their customized content and engage young fans and families.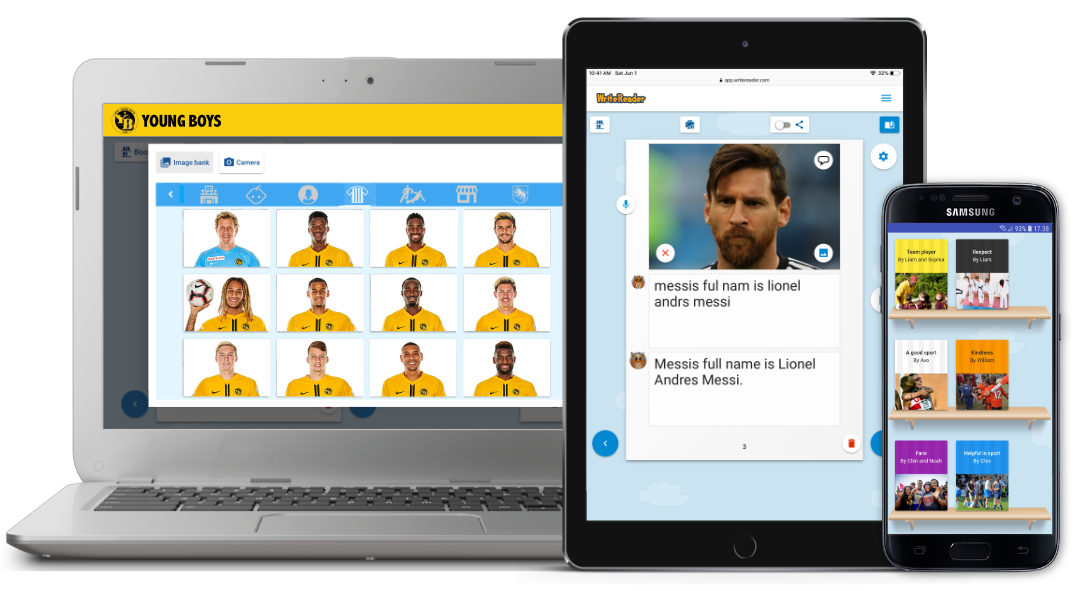 Key value for sports clubs and federations
Fan recruitment: Increase users and average user time on website for young fans and families with up to 20 minutes.
24/7 engagement: Activate fans before, on and after match days.
Sponsor value: Get sponsors involved in co-branding and activation through storytelling events.
Content creators: Empower your fans to create original fan-generated content to share on the clubs social channels.
Community engagement: Help create a fun, positive solution for literacy in your community and strengthen social responsibility while teaching children key values of fair play, anti-racism, etc.
Fan data and analytics: Real-time actionable data and insights about young fans interests.
Plug & Play: Fully hosted, managed and customized solution. No technical resource required by the rights holders.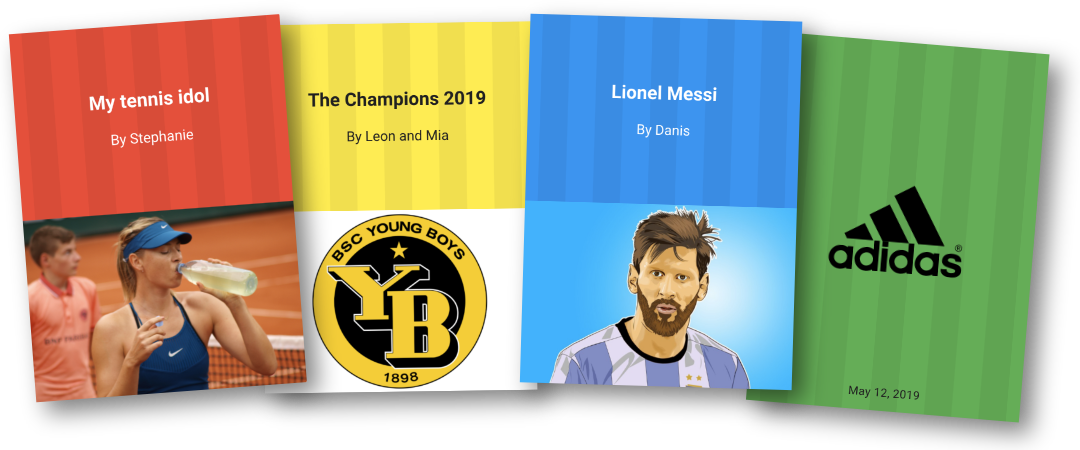 Taking brand engagement to a new level
WriteReader offers a unique fan/brand engagement experience which enables athletes, teams and clubs to focus on the moments where the biggest impact can be made for the brand.
Own your fan relationship
Empower fans to share and create lasting memories
Further entrench your brand in community giving
Activate your fan base
Recruit the next generation of life long fans
Experience the innovation of fan engagement which leads to the "connected" fan.
Amplify your brand with a high retention, engaging product which increases children's literacy skills while increasing your brand engagement.
Year-round fan engagement activities
Writers contest: Frequently events with the opportunity to select and award young fans with merchandise, surprise-visits from the players, signing of books etc.
Display books: Showcase selected books at the arena/stadium and on the club website to motivate and inspire others.
Meet and greet: Write and read sessions with players and fans.
Outreach to schools: Offer the solution to schools for free and teach key fair play values.
Unique dad moments: Get parents involved and have them create books together with their kids.
Book ideas: Personal game reports/analysis, match programs, players biographies by the young fans.