<![CDATA[
At WriteReader, we are always listening to our users and we try to innovate with the aim of increasing children's motivation to read and write. For past 6 months we have been working hard on new features and will be launching a new Kid's Global Library soon. Imagine getting a book published under your child's name and having it shared with all your friends, family and relatives?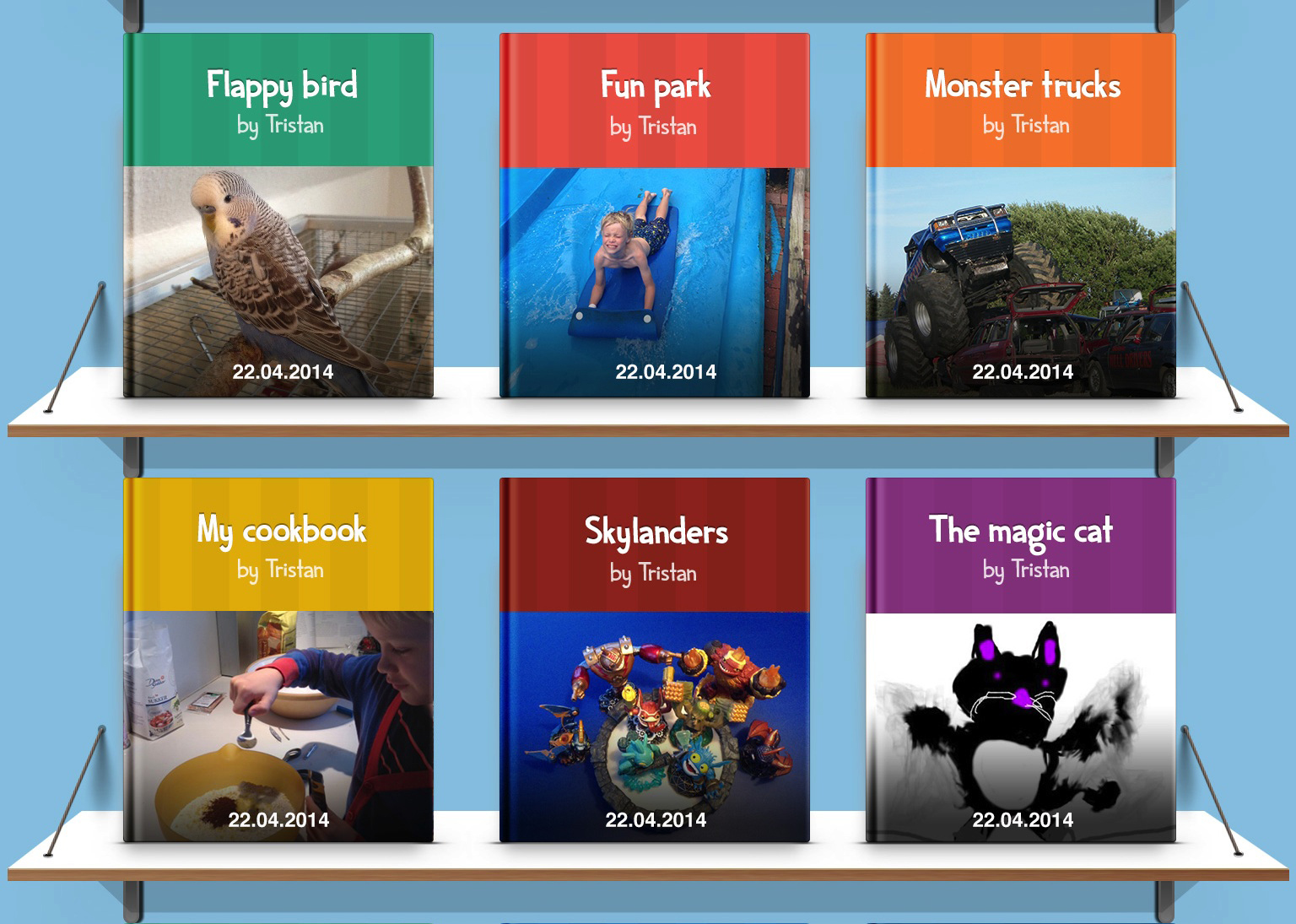 How did we come up with the idea?
Kids aging 3-10 years love to share and read books. They want to feel a sense of pride when they create something original and would run to share with people around them , be it a card on Mother's day, a nice drawing or an e-book with details of how they spend their summer vacations.
With our WriteReader app, kids create their very own books by adding pictures, recording audio and writing text at their current level of written language-ability. The best thing about Write to Read app is that it puts the child in control of the content of the story, specifically the writing part.
The analytics show that, till now, almost 500,000 books have been read with the app and around 370,000 books have been created by children. To our utter happiness, this number is increasing .with every passing day.
Keeping the enormous success in mind, we decided to create a platform that allows children to see their work published and have it shared with the world — all done using your very own WriteReader app.
The Kid's Global Library
We are proud to announce the launching of World's First User-Driven Global Sharing platform for pre-school and younger children to the existing WriteReader app. This platform will enable kids to share books they have created with WriteReader app and allow them to directly upload to the new library.
The advantage of having a library embedded into the Write to Read app is to give birth to a community of children where they feel the joy of becoming young writers and story tellers — by sharing their novel ideas with the rest.
The new Global Library features ability to do the following:
Share books – The books can either be privately published using specific links or shared publically with the community. The users can see the Author's Name, preview first few pages of the book and download it from the library.
Update/Edit a book — Allows users to update the book on the web in addition to the mobile app.
Provides Multilingual Support — Allows users to switch between languages to see a particular book. Also it includes a global filter for books to be displayed for the respective language.
Provides a Community interface — The home page of community displays multi purposes such as Marketing messages, Books with maximum view, popular authors, Book search etc.
Other upcoming features include Forum integration and advanced gallery view.
I am sure; you all are as excited as we are to release the Kid's Global Library to the app.
Stay tuned for more updates on this brand new innovation and do not hesitate to tell us what other features you would want to see in this Library!