Scientifically based
Increase students' literacy skills and engagement through creation of multimedia books.

Ease of use
Get students writing and creating in minutes with our user friendly platform.

Classroom management
Monitor and easily provide feedback on students' writing progress.
Remote learning
Connect students to teachers and classmates while leaming remotely.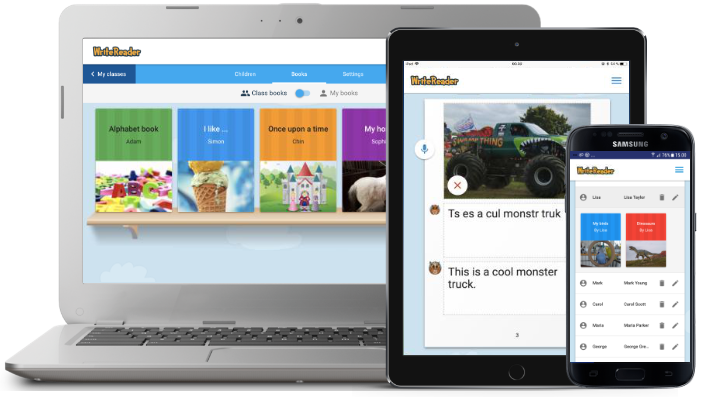 Jan13, 4 pm ET: Free WriteReader webinar with Emily Francis: 'Developing All Language Domains'. Register here.